2018 Board Election Results

Congrats to Mississippi Market's newly elected board members! Member-owners elected Lauren Siegel, Kristen Lee-Charlson, Natalie Kennedy, and Matt Frank to join the board of directors. Thank you to all of this year's candidates for your willingness to serve as leaders in your co-op community and a special thanks to every member-owner who voted and attended the Annual Meeting.
The Positive Change match recipient that received the most votes was Urban Roots. In honor of Mississippi Market's 40th anniversary, they'll receive a 40% co-op funded match of the total amount raised for their organization at co-op registers during May 2019.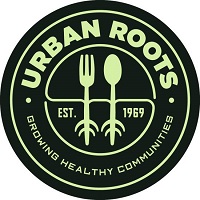 Urban Roots
By using food and environmental stewardship as tools for social change, Urban Roots empowers youth through hands-on entrepreneurship, career exploration, and community engagement opportunities. For 20 years, Urban Roots has been leading education, training, and service learning projects to develop strong leaders while improving local community and environmental health. They offer paid internships for youth ages 14-18 from St. Paul's East Side in their three program areas: Market Garden, Cook Fresh Crew, and Conservation.
Lauren Siegel
Lauren Siegel has a Master of Social Work and a Master of Public Policy. Lauren lives in Minneapolis and is employed as a Case Management Redesign Policy Analyst with the Minnesota Department of Human Services. She often shops at the West 7th store.
Click to read full candidate application

1. Why are you interested in running for this board?

I am interested in running for this board, because I believe food cooperatives have a unique opportunity to promote social justice causes and be a positive influence in a community. The sourcing and distribution of food and other goods can promote a stronger community, greater equity and inclusion, a healthier environment, and fair wages and working conditions, if done correctly. All of these elements intersect with one another and should be worked on in unison to have a positive influence on our community and the world.

I am very lucky to really enjoy what I do for a living. I work in health and human services reform for the State of Minnesota. I am able to apply some of my interests to my work, but I am excited about the prospect of being able to help shape my food cooperative by utilizing my knowledge and passion for sustainable food systems, community engagement, and diversity and inclusion.

I enjoy connecting with stakeholders and community members to collaboratively find solutions. Mississippi Market, along with food cooperatives around the country, are facing new challenges associated with big box grocery stores and e-commerce sites providing a wide range of organic food at reduced prices. Organic food has gone mainstream, because people want to be healthier, but I would be excited to help Mississippi Market find its next strategy for making the case that purchasing organic food from a cooperative, and engaging with the cooperative more broadly, can result in even better health for an individual and a community.

2. Briefly summarize what professional, leadership, and/or volunteer experience uniquely qualifies you to serve on the Board.

I work for the State of Minnesota at the Department of Human Services. I am currently working as a policy analyst to reform our systems of case management in Minnesota. It is extremely important for me to effectively engage every community and stakeholder group (and there are many) touched by case management. I then must incorporate stakeholder feedback and federal policy requirements into proposed state policy on case management.

Case management acts as a support for a wide range of people. I focus on Medicaid case management, so it serves people who are low-income, but it generally focuses on people who have a disability, mental illness, are over the age of 65, are living in an institution, or are in need of protective services. I think most importantly, my current position and prior experiences have given me the tools and knowledge to know how to engage a diverse community in being an active part of a collaborative effort. This collaboration results in approaches and solutions which better represent the community.

My extensive experience in social welfare has given me a strong understanding of how to provide opportunities for individuals to reach their potential in a way that promotes dignity and self-determination. Healthy, fresh, and local food is very cost prohibitive and I am passionate about making these foods available to more people. I appreciate Mississippi Market's Lime program and would be interested in having the opportunity to gain community feedback and further analyze the program to determine ways to expand the spirit of the program without reducing the financial stability of the cooperative.

In my free time, I support my union as my local's membership secretary. Recent "Right to Work" efforts have created the need to think creatively in order to address a changing labor landscape. I engaged in strategic planning with our regional director in order to plan for the future of our union in the face of a reduced budget, because of the recent Janus versus AFSCME Supreme Court case. I am happy to report that with the help of at least 25 volunteers, I have been able to mobilize an increase in union membership by six percentage points in the last year and a half. I work well when given an opportunity to collaboratively create strategy to overcome challenges.

3. What experience do you have in any of these areas: Diversity and Inclusivity; Local Food Systems; Community Connections; Socially and Environmentally Sustainable Business Practices; Economically Sustainable Business Practices?

Diversity and inclusion have been a major part of my academic study as well as my professional career. I have an undergraduate degree in psychology which focused on social and cultural psychology, as well as a minor in social justice. I then went on to get a master of social work and a master of public policy from the University of Minnesota – Twin Cities. Throughout my time as a student, I studied and had internships and jobs which focused on advancing equity for people with disabilities, people with mental illness, seniors and people of color. Some of my related experience includes being:

a. A member of the board of directors for a small non-profit which provides accessibility information for people with disabilities who are traveling around the state of Minnesota.

b. An employment and career counselor at a community center in the Cedar-Riverside neighborhood.

c. An action-learning coach for a team of leaders working on a project to advance my organization's newly created equity policy.

d. A grant manager for multiple grants to community organizations, in order for them to collect needed information from diverse communities and to build awareness of certain Medicaid-funded programs.

e. A racial justice facilitator. I have helped to facilitate conversations around race at private sector work events. I believe I have the skills necessary to help people who identify with the dominant social group to approach equity work with intention and openness.

My career has allowed me the privilege to work on numerous projects which must be based in developing community connection. The diversity outreach grants I managed were much more successful because the communities felt they could authentically engage in the process. My current job has me working with extremely sensitive topics for vulnerable communities, such as those with mental illness or children who need protective services. I have learned a lot from these communities about the best way to build connection based in trust and make progress toward a shared goal.

As far as local food systems and socially and environmentally sound business practices, I have spent a lot of my personal time devoted to researching best practices and engaging in ad hoc initiatives. I help to coordinate and promote a CSA delivery to my work site and I try to promote fair trade, diverse, and local businesses in everything I do in my personal, professional, and volunteer time.

4. In your opinion, what is the role of the co-op in the community?

As a social enterprise, co-ops have a unique opportunity to function in a way that demonstrates the community's values. Co-ops can appeal to a wide range of people, as most people agree on at least some of the values which the co-op supports, including:

a. People should have access to safe and healthy food

b. People are better off when they have the opportunity for meaningful employment and engagement in a community

c. When enough resources are available in a community, everyone in that community benefits

The co-op addresses these things and, even better, they do it using a market-based approach. We live in a society that uses free market as the standard for creating business practices. The fact that our co-op can address a community's social priorities while also creating a self-sustaining business is really quite extraordinary.

I enjoy that every component of the co-op is intentionally chosen so that it may function under the values of the community. From the food and products offered, to how employees are compensated and treated, to how profits are used are all intentionally chosen with the community and its members in mind. Corporate grocery retailers have no incentive to do that, so that usually don't.

Our mainstream food system does not have the average consumer paying the true cost of their food. People have lost sight of where their food comes from and why it is important to care. By shopping at the co-op I feel like I can be much more connected to the food I buy and the impact that purchase has on the world around me. I have learned from the co-op and the people who help shape the co-op, and in turn, I feel I can help shape the co-op too. There is something very empowering about this model. The only way we can make structural changes which are larger than ourselves is if we are united as a community in learning and acting. We can utilize the collective power we have created to increase food access, support just food systems, provide good and fair jobs in our communities, and to learn what else we need to do to make the world a better place.

5. What is your vision for Mississippi Market's future?

Mississippi Market had a fantastic success in the opening of its East 7th Street location. That location brings all kinds of new opportunities including increased visibility and a new and unique community to serve. The former board chair, Mia Taney, stated in the 2017 annual report that the cooperative isn't experiencing the same profitability, most likely due to big box grocery stores and e-commerce entities entering the organic food market. Organic food is more available and it has gone mainstream, which is exciting. However, Mississippi Market needs to capitalize on the pieces it can offer that big box stores can't offer. Food cooperatives, such as Mississippi market have the opportunity to:

a. Build and promote strong and equitable communities through engagement, education, and mutual support

b. Support sustainable and just food and consumer systems, which reflect the true cost of each part of the system

c. Flexibility to morph into what the community wants and needs at the present moment

A community needs to collectively determine what a meaningful future of the cooperative would look like. I feel that my experience and skills of producing authentic engagement of a stakeholder group can be used to develop vision for the future. That engagement and information from stakeholders would drive meaningful development of the cooperative into what the community wants it to be. The strengthening of the relationship between a person and their food cooperative will help the person to not lose sight of the reason they go to a food cooperative instead of a large corporate grocery supplier. In order to function under the mission and principles of our cooperative, we must do the work to have the same diversity in our patrons and employees as is present in the community surrounding our cooperative.

6. What challenges do you think the co-op will face in the future? How could the co-op overcome these challenges?

In my view, a major challenge for the future is the growing and strengthening of income inequality. In addition, Minnesota leads other states in racial inequities for health, which also has intersections with education and income. I am passionate about access to organic, unprocessed and healthy foods and if the cooperative is to continue its tradition of providing foods at their true cost to the planet and the workers who provide it, creative solutions are needed to also ensure a diverse group of people can access the foods from our cooperative.

I appreciate our cooperative's LIME program and think this acts as a baseline as we continue to work through creating broader access to the cooperative. I believe with engagement and a more intentional approach, Mississippi Market can promote equity in access to healthy foods and the community which is provided by our cooperative. My graduate degree in social policy, as well as my current work, has allowed me to develop a unique understanding of aid initiatives for people who have lower incomes. I would be interested in evaluating how the Lime program could be expanded in a way which builds membership and community in the cooperative.

In addition, if the cooperative is to capitalize on the things which set it apart from large grocery retailers, it will need to find new ways to connect with the community to strengthen sustainable and just food systems from all angles. I would be interested to explore adding and expanding upon current partnerships with local businesses. The goal of these partnerships is to further connect the community to local businesses, the cooperative, and their food and other consumables. This goal should be pursued in order to help build the local economy, create new and innovative ways to rely on the resources of Minnesota and the surrounding states, and create more income and opportunity equity for the people residing in our community.

7. Tell us about your favorite co-op food, and how you like to enjoy or share it.

My favorite co-op foods include local and seasonal produce, the bulk section, and the local milk sold in glass bottles. My partner makes his own yogurt with the milk and I am always very happy when we can make a delicious, plant-based meal that has a lower environmental impact because it is locally sourced and free of (single-use) packaging.

My partner is Lebanese and I love to make Lebanese food with him. Some of my favorite dishes to make include Fattoush salad, tabbouleh, hummus, and manakish.
Kristen Lee-Charlson
Kristen Lee-Charlson holds a Bachelor of Ministry degree in Worship and Arts, and is employed as the Executive Director for Women Chefs & Restaurateurs. Kristen lives in St. Paul and shops at the East 7th store.
Click to read full candidate application

1. Why are you interested in running for this board?

I have a deep commitment to the cooperative principles, while supporting the local food and farming economy in our region, and nourishing the community by providing access to healthy options to all our neighbors.

2. Briefly summarize what professional, leadership, and/or volunteer experience uniquely qualifies you to serve on the Board.

I have 25 years in nonprofit management, for-profits, entrepreneurial ventures and community collaborations, focusing on the performing arts and local/sustainable food systems. I led board strategy and leadership development for a multi-stakeholder coalition, including their transition to a viable regionally-focused nonprofit. I spent 3+ years doing R&D for a unique business model focusing on a cooperative, both employee and member owned, with additional stakeholder owner/operators.

3. What experience do you have in any of these areas: Diversity and Inclusivity; Local Food Systems; Community Connections; Socially and Environmentally Sustainable Business Practices; Economically Sustainable Business Practices?

So many of these are overlapping:

a. Diversity & Inclusivity: supported the expansion of EBT, WIC and Senior voucher farmers' market program — so much can be done to educate the population receiving assistance on the economy of eating local/seasonal and food preparation while utilizing and maximizing their benefits. Ongoing programmatic support to marginalized and diverse populations, including farm-to-school, school gardens and classroom education. Established ties to farmers in the Hmong community to help them access local markets beyond the farmers market (Montana).

b. Local Food Systems: published a local foods magazine; founded a winter farmers' market; worked on a variety of food policy issues both at a local, state and national level; consultant for farmers, institutions, chefs etc on purchasing and utilizing local and seasonal foods; taught cooking and economy of eating local classes.

c. Community Connections: many already stated above, but in addition, creating and building relationships by collaborating with numerous partners across both public and private sectors to create viable opportunities to affect change across the food, farming and economic landscape.

d. Socially & Environmentally Sustainable Business (and Economically Sustainable Business): I don't believe we should separate the impact of social, environmental and economically sustainable business practices into different categories, they all feed each other – it is a cyclical relationship, the triple-bottom line (people, planet, profit) is really what counts – without a balanced approach to focus on each AND all, we are missing an opportunity to impact the true systemic issues of our food system. I have deep knowledge, commitment and values to all three.

e. Economically Sustainable Business: stated above.

4. In your opinion, what is the role of the co-op in the community?

The role of the co-op in the community is to:

a. Be the conduit between regional farms and producers and the consumer, supporting ecologically sound practices, which also promotes a strong local economy;

b. Provide healthy foods at all access points (financial, cultural etc);

c. Educate the community about: nutrient-dense foods and their preparation; wellness; sustainability; other partners and how to support them;

d. Encourage and advance cooperation amongst other cooperatives;

e. Be a gathering place for support, education and inspiration.

5. What is your vision for Mississippi Market's future?

I believe that Mississippi Market can be the neighborhood "hive" for connection, for well-versed information on relevant topics suited to a sustainable lifestyle, both personally and civically. –MM should be seen as a driving force in supporting and at times initiating game-changing ideas within our local, regional and national food system. Be the thought-leader amongst regional and national co-ops. MM should participate to help shift the healthcare paradigm and partner with local organizations such as Nourishing Minnesota to
help promote and educate around food as medicine.

6. What challenges do you think the co-op will face in the future? How could the co-op overcome these challenges?

With many different access points to eating well and cooking at home, i.e. meal delivery (Blue Apron), lower cost outlets (Trader Joe's), and anything that is convenient – it will be challenging to capture the market space without a true commitment to serving the needs of the community, and the neighborhoods specifically. Creating partnerships with our neighbors and understanding the needs of our members and potential members will help inform solutions – but listening is key. The message of ownership is a profound one, and should be a focus of our messaging. People want to belong and feel part of something…if they get to be part of the solution, even better. Maintaining a fiscally responsible business that serves its members with quality offerings (food and programming) without compromising the bottom line, all the while giving back to the community, is an area of accountability that needs board support.

7. Tell us about your favorite co-op food, and how you like to enjoy or share it.

My favorite food at the co-op right now is the coconut yogurt alternative – Co-Yo. I love the clean ingredients AND it tastes good! Currently I am using it in a smoothie with hemp hearts, almond butter, coconut milk, collagen and possibly some type of superfoods (greens, bee pollen) – depends on the day! I also really love the beet and kale salad from the deli.
Natalie Kennedy
Natalie Kennedy holds a Master of Nonprofit Management degree and is employed as a Program Officer and Accessibility Coordinator for the Minnesota State Arts Board, and is the co-founder of the MN Access Alliance. Natalie lives in St. Paul and shops at the Selby store.
Click to read full candidate application

1. Why are you interested in running for this board?

As both a member-owner of Mississippi Market and a member of the Rondo/Lex/Ham community I appreciate the co-op's presence, history, and potential in the community and want to ensure that it continues to thrive and does so responsibly and responsively with the needs and goals of the surrounding community in mind.

2. Briefly summarize what professional, leadership, and/or volunteer experience uniquely qualifies you to serve on the Board.

I have extensive leadership experience in accessibility, community engagement and inclusion work which are areas of experience that I believe are essential for a community based social enterprise such as Mississippi Market. I am a co-founder of the MN Access Alliance and serve as co-chair on its steering committee where I helped to create the governing bylaws. I have a Masters in Nonprofit management where I studied many models and principles of good governance and have previous board and advisory council experience.

3. What experience do you have in any of these areas: Diversity and Inclusivity; Local Food Systems; Community Connections; Socially and Environmentally Sustainable Business Practices; Economically Sustainable Business Practices?

The areas of diversity of inclusivity inherently includes cross-sectionality and I have a unique perspective due to my experience in community engagement and inclusion with regard to race and ethnicity, as well as accessibility.

As an accessibility coordinator and co-chair of an accessibility alliance I have extensive professional experience in creating structures, practices, and policies that enable participation regardless of physical and cognitive ability. My other professional roles gave me considerable experience in managing programs created to diversify the populations with whom an institution engages meaningfully.

4. In your opinion, what is the role of the co-op in the community?

A co-op should be responsive to the needs of the community and make all efforts to be inclusive of community input from a diverse array of voices, particularly when its surrounding community is comprised of a broad demographic spectrum.

5. What is your vision for Mississippi Market's future?
I'd like to see Mississippi Market membership continue to thrive and both membership and leadership be increasingly reflective of the diverse communities wherein the markets are located.

6. What challenges do you think the co-op will face in the future? How could the co-op overcome these challenges?

As more and more grocery options, including 1 hour delivery as well as complete meal kits which are now available at local grocery stores, become available within and near the communities that are home to Mississippi Market, it will need to ensure its continued relevance and unique existence in the communities in order to stay competitive. Community education, community engagement, targeted marketing, and unique take on the interactive grocery-to-meal offerings will be key.

7. Tell us about your favorite co-op food, and how you like to enjoy or share it.

I love the savory breakfast croissant! It's a guilty pleasure of mine to pop into Mississippi Market on Selby and Dale on my way to work and grab a coffee, and orange juice, and a savory croissant. I find myself covered in croissant crumbs by the time I get to the office, but it's so worth it.

I will always have an affinity for the Selby and Dale location and I go there most often.
Matt Frank
Matt Frank has a Bachelor of Environmental Design degree and currently works for Mississippi Market Co-op as the Communication & Media Specialist. Matt lives in St. Paul and typically shops at the West 7th store.
Click to read full candidate application

1. Why are you interested in running for this board?

My personal values centered on social justice and healthy food access align well with the collective power of cooperatives to uplift communities, amplify the voice of the voiceless, and empower individuals to create positive change. For over a decade, my wife and I have been involved in the local co-op scene in various capacities, including as engaged members at The Wedge Co-op, Seward Co-op, Mississippi Market, Firefly Credit Union, Minnesota Climbing Co-op, and Fair State Brewing Co-op. As an invested Mississippi Market member-owner and current Communication & Media Specialist in the co-op's Marketing department, my unique consumer, administrative, and operations perspectives will aid in the board's strategic planning, governance, and policy development work moving forward. If elected, I promise to work collaboratively with the membership-at-large so that everyone's voice is heard. A co-op employee has not served or been elected to the board in two years – by running for a seat, I hope to change this. I am excited to serve on the board so that together we can continue advocating for policies, both internally and externally, that empower our city's diverse communities.

2. Briefly summarize what professional, leadership, and/or volunteer experience uniquely qualifies you to serve on the Board.

As an Environmental Program & Research Associate from 2008-2015 at Minneapolis-based nonprofit Dovetail Partners, I worked closely with multiple boards of directors and sub-committees to develop strategic plans that furthered the organization's priorities, programs, and partnerships. Dovetail provides authoritative information about the impacts and trade-offs of environmental decisions, including consumption choices, land use, and policy alternatives. While working there, my research focused on urban agriculture and food justice policies and programs, permaculture design, and sustainable environmental land uses. Additionally, my past board experience includes a two-year term, from 2015-2017, as an active working board member for local nonprofit Permaculture Research Institute Cold Climate where I assisted with strategic planning, outreach goals, capacity building, and organizational management. While serving on this board, I also acted as a communication project lead, oversaw fiduciary responsibilities, hired a part-time administrative assistant, and practiced due diligence. These past leadership experiences will greatly aid in my ability to serve on Mississippi Market's board of directors.

3. What experience do you have in any of these areas: Diversity and Inclusivity; Local Food Systems; Community Connections; Socially and Environmentally Sustainable Business Practices; Economically Sustainable Business Practices?

Over the past year and a half, I've served as the lead organizer of Mississippi Market's staff-led Inclusion Committee. In this role, I work closely with our General Manager Gail Graham and other co-op employees to develop robust diversity and inclusion priorities. The goal of these priorities is to ensure that the co-op effectively addresses the varied needs of our diverse staff and customers, hires and retains employees reflective of the rich cultural and racial diversities of our stores' neighborhoods, and maintains our reputation as a local business devoted to advocating for equitable food and farming solutions. Recently, I've also begun to serve as one of the co-op's intercultural competency trainers. In this position, I'll be working to educate new co-op staff and department managers about implicit bias, cultural assumptions, and intercultural competence — the capability for people to accurately understand and adapt their behavior to cultural differences and commonalities. This work is important to me because it furthers our collective capacity to empathize with people we implicitly define as different or who we don't have personal connections to because of the segregated bubbles we find ourselves living in on a daily basis. I look forward to continuing this important work at the board level to further refine the co-op's social justice voice, advocacy efforts, and external communication endeavors.

4. In your opinion, what is the role of the co-op in the community?

The role of the co-op is vast and varied because of its foundational principles and value-based ideals. The role of the co-op is to provide products and services that improve the health of people and planet while reinforcing a thriving local food economy and sustainable global agriculture trade. The role of the co-op is to educate, empower, and inspire local communities to eat well and support farmers and makers who adhere to methods of production that are ecologically sensitive, animal friendly, ethical, and just. The role of the co-op is to serve as a trusted provider of local, organic, and fair trade goods that are transparently obtained. The role of the co-op is to serve as a trusted leader and champion of food and social justice issues as they relate to food and farming system inequities. The role of the co-op is to serve as a community hub and gathering place where shoppers and staff know each other personally. The role of the co-op is to assist in the regeneration and replenishment of healthy soil, biodiversity, clean air and water, the reduction of unnecessary waste, and the rebuilding of community connections. The role of the co-op is to serve as a democratically controlled entity owned and led by its collective membership that operates as a social enterprise for the benefit of everyone instead of a select elite few.

5. What is your vision for Mississippi Market's future?

Mississippi Market should continue advocating for food systems change and transparency while taking more of an active role in publicly addressing issues of systemic racism, oppression, and implicit bias within our global industrial food and farming systems and within the local food co-op scene. Publicly serving as a leader in these areas will further distinguish the co-op from intense grocery market competition while highlighting exploitation and social injustices that exist within conventional grocery, food, and farming systems. In the future, Mississippi Market should continue diversifying its products and services to provide customers with access to unique offerings that cannot be found at conventional grocers and retailers. Once finances stabilize, the opening of a fourth location on Saint Paul's West Side or near Lake Como could fill a gap that exists in these parts of the city. When major urban redevelopments take off in areas like the old Ford Motor Co. property in Highland Park and the area around the newly built MN United soccer stadium in Midway, it might make sense to relocate an existing store to a more densely populated area with built-in clientele who are likely to shop often at the co-op because of geographical proximity. Locating a future Mississippi Market next to or within a densely populated mixed-use residential and commercial area situated along hi-frequency mass public transit routes has the potential to increase membership and improve average basket size quantity.

6. What challenges do you think the co-op will face in the future? How could the co-op overcome these challenges?

The co-op will continue to face an increasingly competitive local grocery market in addition to increasing competition from online retailers, e-commerce platforms, grocery delivery services, and meal kit services, all of which now provide natural, organic, local, and fair trade foods in some capacity. The co-op could overcome these challenges by investing in new technology like a digital customer loyalty program connected to its point of sale software system or a georeferenced smartphone app that shows daily sales and deli/hot bar items to customers when they enter a given store. As public policy continues to increase employee minimum wage and benefits, it will be imperative for the co-op to focus on diversifying its product offerings and adding products with a larger margin, such as alcohol. Opening a cooperative liquor store seems like a no brainer, if the finances were aligned. The co-op likely has access to an existing consumer market that already shops for local, craft brewed beers and ciders; organic and biodynamic wines; and locally distilled liquors at other retailers in town. Building a separate co-op liquor store, or publicly advocating for local government policy changes to allow for grocery stores to sell liquor, could aid in overcoming future financial challenges faced by the co-op.

7. Tell us about your favorite co-op food, and how you like to enjoy or share it.

There's so many amazing options, it's hard to choose! I tend to prefer food at the co-op that's fresh, local, organic, or fermented. Some of my favorites include local Wheatfield Hill Organics watermelon and sweet corn; Market Made brats; local Thousand Hills grass-fed ground beef; local Mustard Seed Farm lamb; smoked salmon from Northernwaters Smokehaus; seasonal produce from HAFA, Featherstone Farm, and Urban Roots; kimchi from Angelica's Garden; and fire cider from Fierce Ferments. I love sharing these foods with family and friends at summer cookouts, potlucks, and holiday gatherings.