2021 Board Election Results
You Hold the Power to Guide Us
In accordance with the International Cooperative Principles, Mississippi Market is run by democratic member control. As a member-owner, you're able to choose new co-op leadership during our annual board election. Together, Mississippi Market member-owners hold the power to guide our co-op and shape our collective future.
Four open seats were available during our 2021 election. The candidates you elected will work to review and establish policies that guide management in their work, monitor the performance of our general manager, develop a long-range vision for the co-op's future, and provide financial oversight of business operations. Thank you for voting!
---
2021 Board Election Results
BOARD COMPENSATION
Voters approved the compensation increases for board members as follows:
10% discount on store purchases for all board members
$160 a month for board members
$240 a month for board secretary, treasurer and vice president
$320 a month for board president
CHARTER LANGUAGE
Voters approved the changes below in red:
Each new member

shall receive a print or electronic copy

of the Articles of Incorporation and Bylaws of the Cooperative.
[Regarding patronage distributions] …member-patrons

shall be notified thereof by mail or electronically

.
Each member agrees to provide to the Cooperative

their

current address and to keep the Cooperative informed of any address changes.
CANDIDATES
Voters elected Amy Hang, Jordan Baynard and Molly Phipps (Incumbent) for three-year terms, and Devona Wells for a two-year term. We're pleased to welcome these new members and are grateful for Molly Phipps' continued service.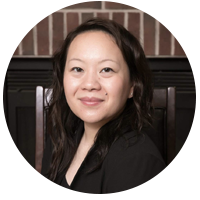 Amy Hang
CLICK TO READ FULL CANDIDATE APPLICATION

1. Why are you interested in running for this board?

First, I love the co-op as a consumer and as a community member. Second, I love the co-op both in values and in practice. I see the good it does. Third, I am interested in (and excited by) the opportunity to serve and give back, to leverage lived experiences, and to co-create with others for the benefit of the co-op and the community.

2. Briefly summarize what professional, leadership, and/or volunteer experience uniquely qualifies you to serve on the board.

I believe my unique set of lived personal, professional, and leadership experiences have set me up well to serve on the board. My parents are farmers, and I grew up helping them on the farm and at markets. I, myself, am a co-op customer and member! In my day job, I work in law. I have served on past boards and am currently on the board of another group. Given those combined experiences, I believe I uniquely understand the role of the board. Additionally, because of those combined experiences, I think I could add value to the Mississippi Market board — and by extension, Mississippi Market.

3. Please describe your experience in one or more of these areas: Board Governance, Community Engagement/Connections, Diversity and Inclusivity, Food Justice, Local Food Systems, and Long Term and Strategic Planning.

As it relates to Board Governance, currently, I am the president of another board (last year of my term). As it relates to Community Engagement/Connections, I have strong ties to the community personally and professionally. For example, in past jobs, I have formally worked in outreach, policy, and community organizing. As it relates to Diversity and Inclusivity, I am Asian American, Hmong American, work in the legal field, and know about farming through my parents' experience.

4. Please describe how you would contribute to the diversity, equity, and inclusivity of the board.

I'd be able to contribute to the board's diversity, equity and inclusivity in several ways. Racially and ethnically, I am Asian American and Hmong American. In terms of industries represented on the board, I'd be able to offer legal and farming perspectives. Professionally, my day job is in law and personally, I am the daughter of farmers.

5.  In your opinion, what is the role of the co-op in the community? 

I believe the co-op serves many roles in the community, all of which are equally important. The facts that the co-op has so many roles and has so many constituents are strengths. It's a grocery store for its consumers. It is a cooperative business for its members. It is an employer for its employees. It is a buyer among producers, farmers, manufacturers and vendors. It's an investor in and connector of the community.

6. What is your vision for Mississippi Market's future?

My vision for Mississippi Market includes: 1) provide exceptional customer experiences; 2) buy more products from local BIPOC vendors, producers and farmers — and help support a pipeline of them—; and 3) offer more ethnically and culturally specific foods and products.

7. The co-op is currently facing many new challenges due to the pandemic and an ever-increasingly competitive grocery industry. What opportunities do you see for innovation and growth for the co-op to overcome these and other challenges?

Related to my response above, I think there are many opportunities for innovation and growth. 1) Strengthen the customer experience. Perhaps that begins by surveying our consumers and members and finding out what we do best and where we could do better. 2) Buy more products from local BIPOC vendors, producers and farmers — and help support a pipeline of them if a pipelines does not currently exists. 3) Offer more ethnically and culturally specific foods and products. As an Asian American and Hmong American woman (and the primary shopper in my household), I'd like to be able to pick up the "staples" my family relies on from the co-op but can't do so currently.

8. Tell us about your favorite co-op food, and how you like to enjoy or share it.

Almost any item from the deli, bakery or salad bar. I am especially impressed by the meat counter — I can add a few slices of Ferndale smoked turkey breast meat to every meal! My husband and I are also big fans of the Immaculate Baking Co.'s gluten-free fudge brownie dough.

---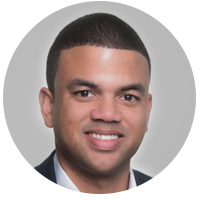 Jordan Baynard
CLICK TO READ FULL CANDIDATE APPLICATION

1. Why are you interested in running for this board?

There are many woes still in our city and country, but no one can put their best selves forward without good nutrition. I am committed to giving back to the communities that nurtured me. Equity, particularly related to wealth gaps, is one of my main passions. Further, I see myself on the board as a mutually beneficial relationship. On one hand, I'm able to lend my organizational leadership and commercial business skills to a mission I believe in. On the other hand, I also recognize that I am new to boards of this size and expect that I will learn a tremendous amount through the established structure and process.

2. Briefly summarize what professional, leadership, and/or volunteer experience uniquely qualifies you to serve on the board.

Professionally, I have managed a variety of roles, from accounting for startups to commercial operations at $50bn+ organizations. In community-focused roles, I have coached, mentored and tutored students of all ages in organizations focused on team-building through sports. Most recently, for two years I led the Twin Cities chapter of Ecolab's Black Employee Resource Group. I bring thought leadership and find deep satisfaction in working hard to achieve a goal. I'm also inspired by the future and have a passion for growth and shaping it through building relationships.

3. Please describe your experience in one or more of these areas: Board Governance, Community Engagement/Connections, Diversity and Inclusivity, Food Justice, Local Food Systems, and Long Term and Strategic Planning.

Diversity & Inclusivity:

As part of a minority population, I want the same opportunities as others while feeling comfortable and safe, and I want that for my family and my community, too. As the leader of an Ecolab employee resource group, along with other members, we challenged status quo, gained access to data and worked with leaders to develop clear goals for advancing diversity at all levels of the organization. We also worked to develop and source trainings and facilitate dialogue on bias. In my current role, I work toward the company's commitment to tackling wealth disparities by actively funneling substantial amounts of money to diverse suppliers. It has been a joy meeting leaders of these organizations that deliver quality service and are mission driven. As I've grown into a new life stage and progressed in my career, listening to others' viewpoints versus solely telling my own has been a key mind shift for me and I hope to apply that mindset here.

Long Term and Strategic Planning:

My vast experience here includes annual budgeting in accounting and finance roles, strategic planning in a sales role and long-term planning around sourcing strategies and partnerships within procurement roles. Goal-setting and planning is necessary to keep focus on the bigger picture, but execution is critical to success as well. I try to keep a balance between the two.

4. Please describe how you would contribute to the diversity, equity, and inclusivity of the board.

I am a long-time resident of the Twin Cities and am looking to leave it better than I found it. As a biracial person, I have encountered the joys of diverse and inclusive groups in personal and professional settings and want to expand that experience for more people — happiness, growth and safety. My experiences and unique background will add new perspective to the board. But first, I will lead by listening to and being an advocate for others.

5.  In your opinion, what is the role of the co-op in the community? 

Pulling together resources to swing power in favor of community development.

6. What is your vision for Mississippi Market's future?

That MM continues to be a safe and welcoming hub of community engagement, nourishing mind, body and soul, and be an enabler to small, local food businesses.

7. The co-op is currently facing many new challenges due to the pandemic and an ever-increasingly competitive grocery industry. What opportunities do you see for innovation and growth for the co-op to overcome these and other challenges?

Opportunities worth exploring would be ways to enhance curbside pickup and other delivery options. It's a tricky balance to make sure you can deliver the same in-person experience, educational opportunities and human connection. There is software in development aimed at making the shopping experience pleasurable online and co-ops will do well to continue exploring new ways to provide access to the community in a sustainable fashion. Technology could be a good place to start and fortunately, MM has positioned itself well to grow out of the pandemic.

8. Tell us about your favorite co-op food, and how you like to enjoy or share it.

Beans & Greens for my kids after swim lessons is a quick, affordable, nutritious dinner. They also think it's fun to say "beans & greens"!

---
Devona Wells
CLICK TO READ FULL CANDIDATE APPLICATION

1. Why are you interested in running for this board?

My family and I have been enthusiastic customers of the co-op for many years. There is nothing else like the co-op with its variety of local, healthy food and the sense of community it fosters. St. Paul is my home, and it would be an honor to help guide an organization that occupies such an important space in the community. I also believe that my interests and skills would make meaningful contributions, marrying my deep interest in food and sustainability with my skills as a lawyer — communication, critical thinking and leadership.

2. Briefly summarize what professional, leadership, and/or volunteer experience uniquely qualifies you to serve on the board.

As an attorney for the state's largest county, I am general counsel to the Hennepin County Public Health Department and advise on a wide range of issues. I also actively litigate complex cases. In addition, during the last 18 months, I have extensively advised Hennepin County leadership on its COVID-19 response. Before becoming an attorney, I was a newspaper journalist for more than 10 years, which gives me an ability to understand how decisions or messages may be broadly perceived and how to handle difficult situations that might draw media attention. These experiences would enable me to bring strong communication, critical thinking, and strategic skills to the board.

3. Please describe your experience in one or more of these areas: Board Governance, Community Engagement/Connections, Diversity and Inclusivity, Food Justice, Local Food Systems, and Long Term and Strategic Planning.

In my role at Hennepin County, I am an integral part of a legal team that advises on strategic planning related to the county's COVID-19 response. I have advised county leadership amid a dynamic and life-threatening situation on how to keep employees and residents of the county safe during the pandemic. This has required agility during a rapidly evolving situation, as well as critical thinking and team building — the same set of skills I would bring to my service on the board. In addition, I have experience in fostering diversity, equity and inclusion on multiple levels. I have engaged in multiple trainings on utilizing equity and inclusion tools. Most recently, I took part in an in-depth training that emphasized the importance of dialogue (not debate) in creating open and constructive discussions. Diversity, equity and inclusion is a critical part of my day-to-day work, as well, in ensuring that new and ongoing efforts take into account potential impacts to diverse communities. Finally, community engagement has always been important to me as a critical way to connect and give back. For several years I have volunteered with the Reader/Writer program in Minneapolis. I provide writing tips and instruction to middle-school students, as well as mentorship. I also provide pro bono legal services to those without the means to pay. Working with and representing people in my community through pro bono work is some of the most meaning professional work I've done.

4. Please describe how you would contribute to the diversity, equity, and inclusivity of the board.

Diversity, equity and inclusion is at the forefront of my professional work. I am always thinking about how the results my clients want to achieve are consistent with diversity, equity and inclusion goals. I would bring this same lens to my role on the board. Additionally, I am always working to be aware of and expand my cultural competence by understanding that my perspective can come with limitations and being open minded and empathetic.

5.  In your opinion, what is the role of the co-op in the community? 

The role of the co-op is to serve the community's needs as those needs change and evolve. At this time, I believe one of the co-op's key roles is to make healthy and sustainable food available to all people. There are many strategies to reach this goal. First, create a welcoming and inclusive experience for people who identify as BIPOC. This includes who is working in the stores and how they treat shoppers, in addition to examining what is stocked in the store and whether foods from non-majority groups are as inclusive as they can be. Second, continue to make the case for the value of co-ops from a standpoint of nutrition and health, but also community-building, as it's member-owned.

6. What is your vision for Mississippi Market's future?

My vision for Mississippi Market is for it to be a leader in promoting local and sustainable food practices, while also being an equitable and inclusive community organization. The co-op's role in supporting and providing education on sustainable food practice is critical, as climate change alters growing patterns and disrupts supply chains. The co-op can be a leader in moving people toward food that is healthy while also protective of the environment. Additionally, the co-op can grow in its role as a community organization that confronts wrongs in St. Paul — namely, racism and its many links to gaps in employment, health and well-being for people who identify as BIPOC.

7. The co-op is currently facing many new challenges due to the pandemic and an ever-increasingly competitive grocery industry. What opportunities do you see for innovation and growth for the co-op to overcome these and other challenges?

During the height of the pandemic, my family and I were avid users of curbside pickup. The customer experience was amazing, and we were continually impressed with the attention to detail by staff members. I believe this experience points to a potential area of growth for the co-op: alternative delivery methods that retain the personal touch of the co-op. Staff members were responsive to dietary needs, communicative and helpful when substitutions were made, and available to discuss what was available on any given day. I think this and other alternative grocery delivery methods deserve further exploration as an area of potential future growth.

8. Tell us about your favorite co-op food, and how you like to enjoy or share it.

My favorite co-op food is the organic lacinato kale. I use it to make a kale salad that is a hit at home and everywhere I take it. The salad has a "Caesar" dressing that substitutes Worcestershire sauce for anchovies, topped with panko bread crumbs that I saute with olive oil and garlic.

---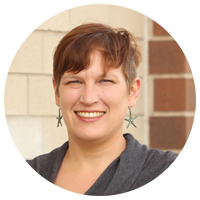 Molly Phipps (Incumbent)
CLICK TO READ FULL CANDIDATE APPLICATION

1. Why are you interested in running for this board?

I would like to continue serving on the Mississippi Market Board of Directors because I am passionate about supporting and nurturing the local food system from farmers to consumers. The COVID-19 pandemic has only underscored the fragility of our global supply chains and the need for strong and resilient local food systems that benefit all community members. Community-owned cooperatives are a crucial part of a just food system that supports farmers, food producers, and the land while putting community health and well-being over huge profit for a few. I have spent the past year on the board learning the system, and I would be honored to take this knowledge and continue representing the member-owners.

2. Briefly summarize what professional, leadership, and/or volunteer experience uniquely qualifies you to serve on the board.

I have served on boards since I was in high school, lived in cooperative housing in college and currently serve on the co-op board. I am the executive director of the West Side Farmers Market and led the effort to become a nonprofit in 2019. I served on the Minnesota Association of Environmental Education's Board of Directors, including serving as president, as we engaged in strategic planning that resulted in refocusing its scope of work to make space for positive, sustainable growth. I have been a climate scientist, environmental educator, and an evaluator and I have a passion for food. The food system integrates all my interests and directly impacts people's lives. I am a systems thinker who loves working on a challenge with others.

3. Please describe your experience in one or more of these areas: Board Governance, Community Engagement/Connections, Diversity and Inclusivity, Food Justice, Local Food Systems, and Long Term and Strategic Planning.

I love strategic planning! Taking the time to pause and think about goals and how to achieve them is vital and energizing. Clear goals and expectations make ambitious things possible. My experience as an evaluator and leader has shown me the value of a thorough and thoughtful plan to make work easier to accomplish and more satisfying. I work in the supply chain and the local food system at the West Side Farmers Market: on the leadership team since 2013 and as executive director since 2019. In addition to serving as a vital community resource in the neighborhood, we help food producers in the early stages of their journey as they try to make a good living growing and producing high-quality food in the face of climate-based uncertainty, navigating licensing and insurance, and securing land. A more connected local food system across markets, food producers, and the community will help our region and gives farmers and food producers viable options that consider the well-being of human and environmental health over the industrial agriculture system. I am on a journey to better educate myself on race and racism and am actively working toward being anti-racist personally and professionally. Institutional structures and deeply engrained learned prejudices need to be examined and dismantled and replaced with just policies and ways of being. I have learned so much about good board governance serving on the co-op board this year; I would be honored to continue serving as your representative.

4. Please describe how you would contribute to the diversity, equity, and inclusivity of the board.

Focusing on diversity, equity and inclusion is vital to disrupting the structural inequalities in our society. As a Jew, I know both the struggles of living in a society that discriminates against me and the privilege of visually fitting into the same society. This experience has galvanized my commitment to equality, inclusion, and justice for each of us to live freely. As a former climate scientist, I bring a key perspective as the consequences of climate change are becoming rapidly apparent.

5. In your opinion, what is the role of the co-op in the community?

The co-op should be a leader in advocating for the use of cooperative principles more widely in society. Cooperative systems where the good of the community matters more than individual profit can demonstrate to the community the bright possibilities when businesses put aside corporate profits so all can thrive. Additionally, the co-op should continue to work to rebuild a robust and just food economy locally and globally. The co-op can work with farmers, food producers, and food consumers to make fresh local food accessible, appealing, available and utilized. A stronger local food system will address climate change, community health and the economic vitality of small-scale organic farming.

6. What is your vision for Mississippi Market's future?

I see Mississippi Market as a vibrant collection of stores full of local and global food and craft products produced by fairly paid workers in ways that mitigate harm to the environment. I envision stores where all workers are happy and feel justly treated and members are more involved in their co-op. Ways to involve members more at Mississippi Market could include expanding and broadening class offerings, as well as offering more opportunities for members to give back to the community as a member of the co-op. Being a co-op member would mean more than quarterly discounts and yearly member refunds; it would mean becoming a part of a vibrant community.

7. The co-op is currently facing many new challenges due to the pandemic and an ever-increasingly competitive grocery industry. What opportunities do you see for innovation and growth for the co-op to overcome these and other challenges?

COVID-19 has created many new and unexpected challenges for essential businesses and front-line workers. From supply chain shortages to worker safety, to bewildered customers, the challenges have been great. Yet, Mississippi Market was a leader in-store safety and in compensating front-line workers for the increased risk and stress associated with working through a contagious pandemic. The smooth response to this pandemic is an opportunity to be a leader in the community: when signals from the powers that be were disjointed, the co-op stepped up and did the right thing to protect people. As the global supply chain has been weakened, Mississippi Market is poised to help us find another way forward that is more sustainable for all.

7. Tell us about your favorite co-op food, and how you like to enjoy or share it.

My favorite part of the co-op is the extensive bulk section. Pre-packaged food wastes a lot of resources and I appreciate being able to reduce the waste associated with purchasing delicious food.

---