Dale Street Bridge Construction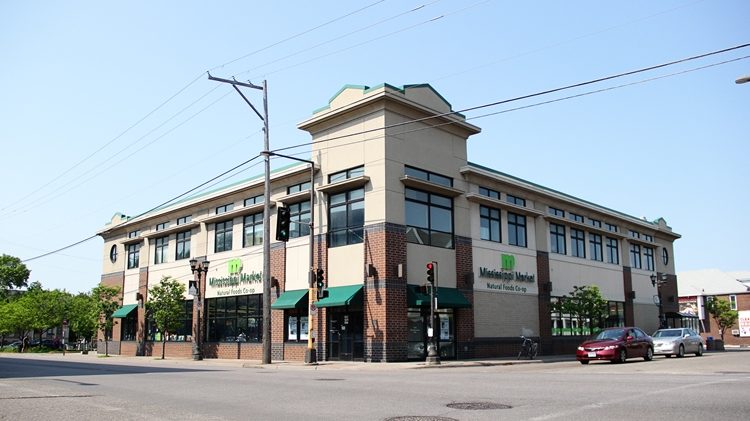 Beginning Monday, March 23rd, the Minnesota Department of Transportation, Ramsey County, and the City of Saint Paul will begin major construction on the Dale Street bridge that crosses I-94, just north of our Selby store. This project will replace the entire bridge over the highway and completely rebuild Dale Street from University Avenue to Iglehart Avenue. It is expected that the majority of construction will take place between March and November of 2020, with some additional work happening in early 2021.
During this time, all Dale Street exit and entrance ramps from I-94 will be temporarily closed. The Dale Street bridge over I-94 will remain open and replaced in stages. At least one lane of traffic will be maintained in each direction throughout the construction project. When traveling to our Selby store during the construction process, please follow posted detour signs.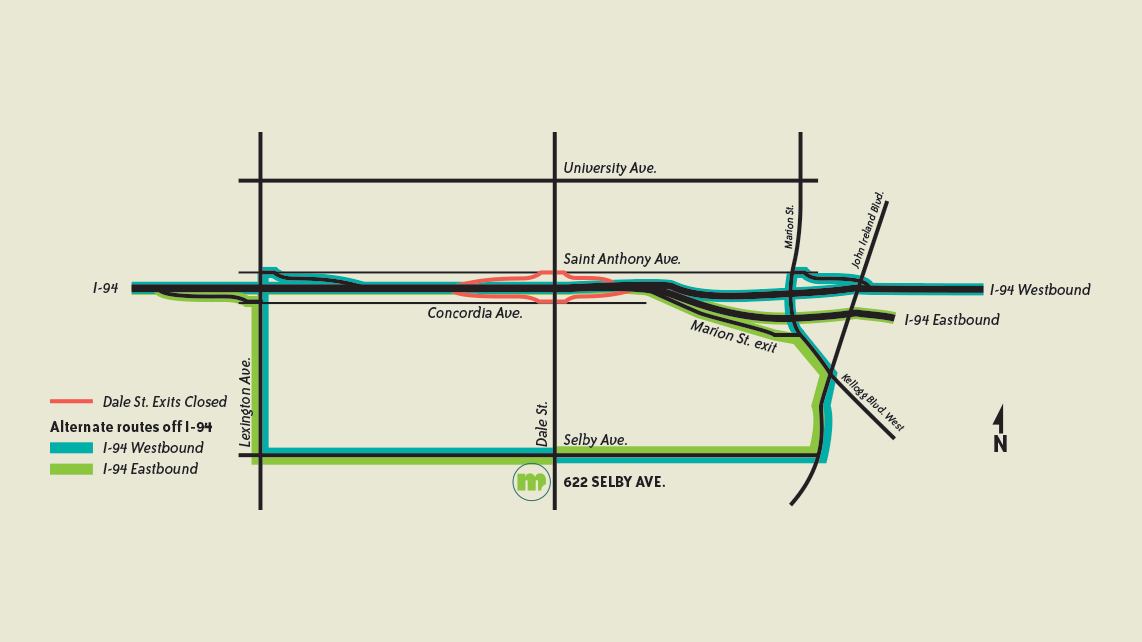 Detour when driving from I-94 eastbound:
Take the Lexington Avenue exit on I-94. Turn right onto Lexington Avenue, then drive south to Selby Avenue and turn left.
Detour when driving from I-94 westbound:
Take the Marion Street exit on I-94 and turn left on Marion. Next, turn right on John Ireland Boulevard, then take a right on Selby Avenue.