Selby Store Remodel & Expansion
PLEASE NOTE: due to COVID-19, the Selby store remodel has been put on hold until further notice. The health and safety of our staff and community remain our first priorities right now.
Construction updates will be communicated throughout the project on our social media pages (@msmarketcoop on Twitter, Facebook and Instagram), shared on our blog, distributed in e-newsletters, and posted in-store.
---
Mississippi Market has resided at 622 Selby Avenue for over 20 years and an investment is needed at this location to remain competitive in a continually growing natural foods market. As the oldest and smallest of our three locations, the time has come to reinvigorate this store. In 2020, we will embark on a major remodel and expansion of the sales floor at our Selby store.
Last fall, co-op management, staff and board members were engaged in the development process of the project. The remodel will provide additional room for all of our fresh departments, enhance the overall customer experience, and allow us to install more energy efficient display cases, coolers, and lighting throughout the store.
A 1,200 square foot expansion will be added to the store on the parking lot side. The southern exterior wall will be bumped out 16 feet over the existing plaza and a new entrance will be added. No parking spaces will be lost due to this expansion. During construction, there may be brief periods where parking spots will be temporarily blocked for delivery and staging of equipment.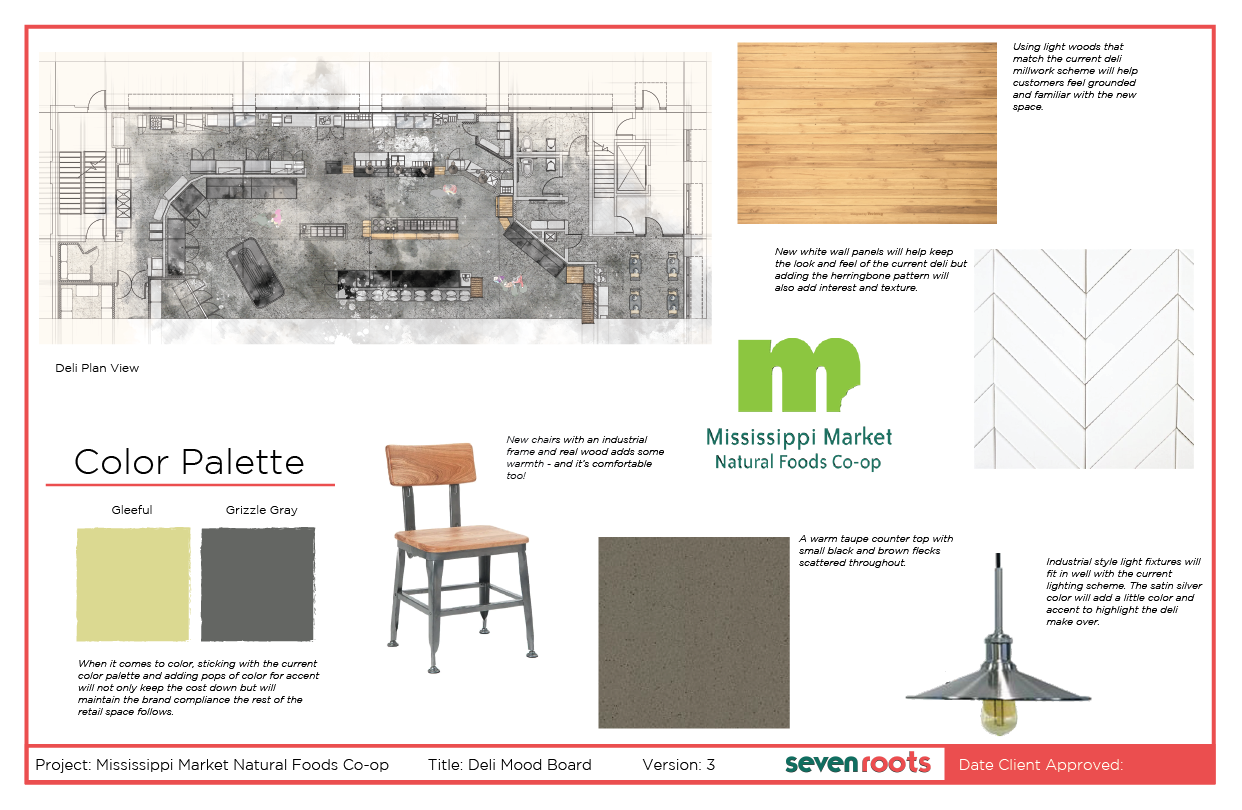 With careful planning and shoppers in mind, we are working hard to avoid any major disruptions. We intend to maintain regular store hours and avoid any closures. However, a remodel of this nature will inevitably create periods of disruption for customers, vendors, and staff.
In order to minimize disruptions, this project will happen over multiple stages throughout the store. Construction is expected to begin in the first quarter of 2020 with a completion goal of mid-summer. Over the course of four to six months, sections of the retail floor will be cordoned off for construction. The exterior expansion is expected to begin in April, once the ground thaws. Inside the Selby store, every inch of the sales floor will be redeveloped and rearranged during this process, including the seating area and check-out lanes. You can expect grocery aisles to change and shift throughout the construction process and for cases and coolers to temporarily move.
Thank you in advance for your patience as we work to improve the Selby store experience for everyone!