Electronics Recycling with Tech Dump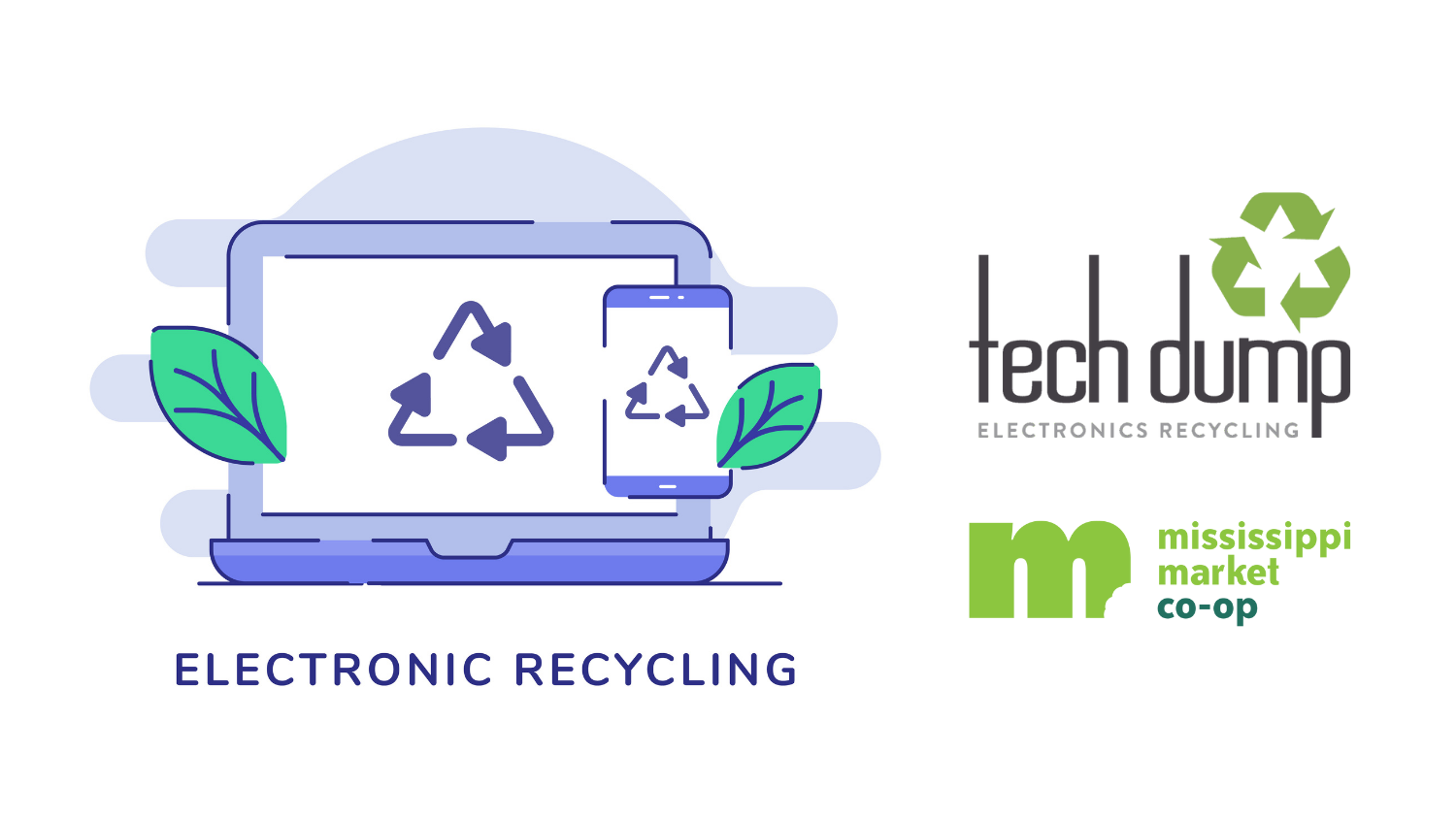 Electronics Recycling with Tech Dump
April 16th at 9:00am - 12:00pm
Location: East 7th store
Keep your electronics out of the landfill by recycling them! We're celebrating Earth Day with a free laptop and cell phone recycling pop-up, hosted by Tech Dump. A Tech Dump truck will be in our East 7th store parking lot accepting items and a Tech Dump associate will be on site to answer any of your questions.
Items accepted at this event include laptops, cell phones, tablets, holiday lights, and cables/cords/chargers. No other items will be accepted.
Note: If you have items that fall outside of this list you can learn more about dropping off directly at Tech Dump's Saint Paul site.