Virtual Annual Member-Owner Meeting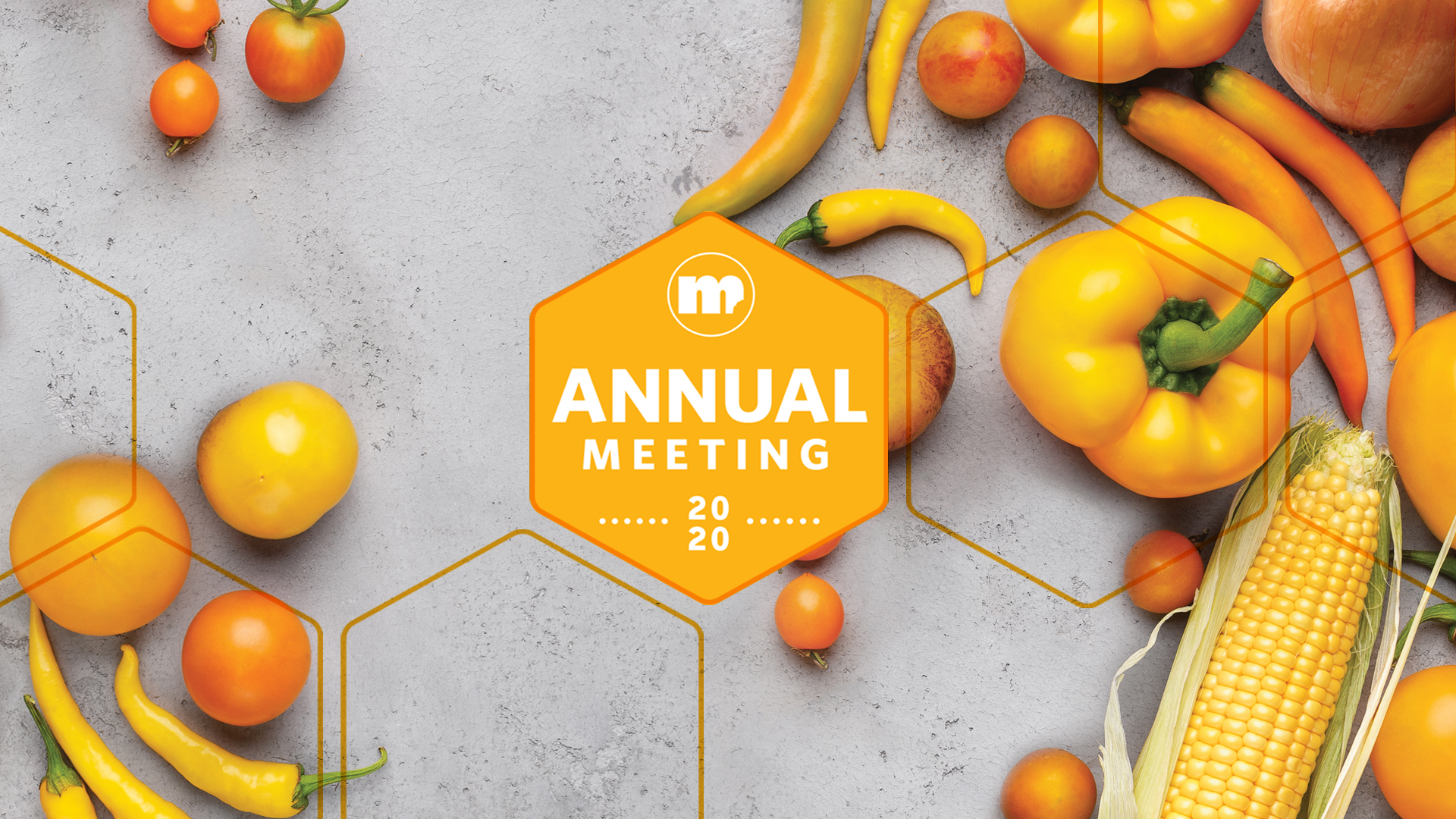 Virtual Annual Member-Owner Meeting
October 29th at 6:00pm - 7:30pm
Location: Your Home
This has been a dynamic year with significant changes and events at the co-op and for our entire community. Please join us to hear important updates on finances, racial equity work, and COVID-19 operations from the co-op; gain insight as to how you can participate to shape the future of your co-op; and ask the board and new co-op general manager your questions during the member-owner Q&A.
Even amidst the COVID-19 pandemic, the co-op's goal remains to bring our community together around good food. While we can't share a meal in person at this year's Annual Meeting, we are creating special snack kits available for pick up before the meeting. These curated snack kits are meant to be eaten during the Annual Meeting to unite us around food while we're apart.
To reserve your ticket for the virtual member-owner meeting, select a reimbursable $5 registration in which you'll receive a snack kit along with a $5 co-op voucher the week of the Annual Meeting. Alternatively, you can select a free registration in which you'll receive an email with the Zoom details to join the meeting.
FEATURING:
Guest speakers from Voices for Racial Justice
Curated snack kits—vegan & gluten-free option available
Member-owner Q&A
Board election results
Co-op updates from the general manager and board of directors
$5 curbside pick-up coupon for all registered attendees
Raffle prizes including a $50 co-op gift card
__________________________________________________________________________________________
LOGISTICS:
Snack kit pick up:
If you select the snack kit meeting registration option, you will be prompted to select one of two dietary options and select a store location for the pick up. Each snack kit will be per person. If you have multiple people in your household who would like a snack kit, please register for each individual. The snack kit pick up locations, dates, and times are listed below for your reference to ensure you are able to commit to one of these windows:
East 7th: Monday 10/26 between 12-2 p.m.
Selby: Tuesday 10/27 between 4-6 p.m.
West 7th: Wednesday 10/28 between 6-8 p.m.
Meeting details:
The Annual Member-Owner meeting will be held online via Zoom. You will receive email reminders the week before, day before, and hour before the meeting begins with the information to join via Zoom. You will have the option to join via phone or computer.
Note: The meeting will also be recorded and available on our website for owners who are unable to attend the live event.
Additional questions:
Please email Katie Marty at kmarty@msmarket.coop.