Virtual Class – Ethiopian Cooking: Make Your Own Injera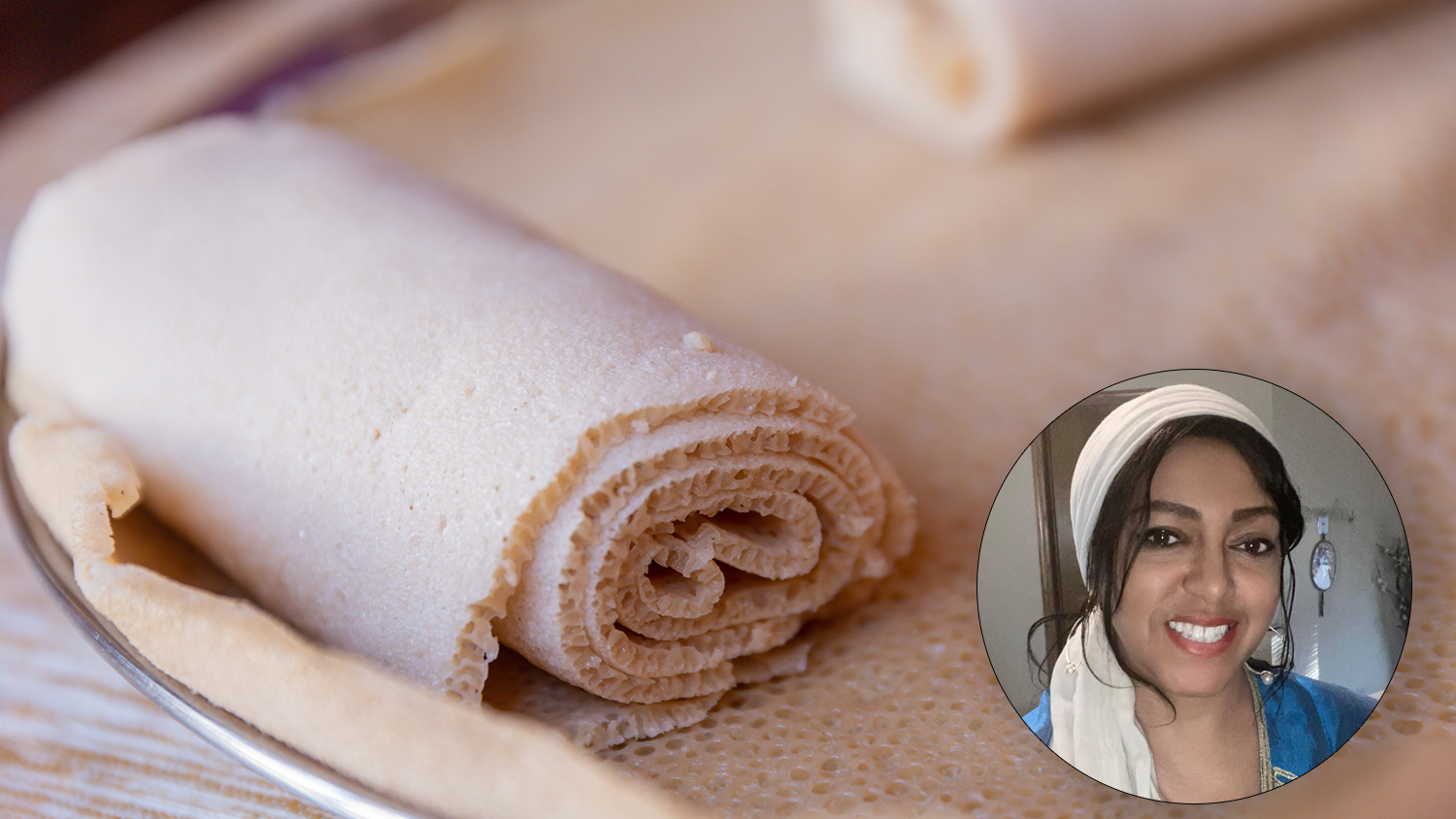 Virtual Class – Ethiopian Cooking: Make Your Own Injera
December 16th at 6:00pm - 7:30pm
Instructor: Mimi Selam | Free
Location: Your Home
PLEASE NOTE: Due to COVID-19, this class is being offered for free online. Registered participants will be emailed the recipe along with details to join the virtual class via Zoom the day before the class and again as a reminder 1 hour before class begins. After the class, participants will also receive a link to the class recording for future reference.
---
Injera is a fundamental component of any Ethiopian or Eritrean meal. Injera is a flatbread with a slightly spongy texture that is made from teff: an ancient grain that is packed with protein, fiber and nutrients. In this class, you'll learn the multistage (but still amazingly simple) process for making this delicious and nutritious sourdough flatbread at home.
For this class, you'll just need a computer or phone to connect to Zoom and a notepad and something to write with if you'd like to take notes.