Virtual Class – Great Global Greens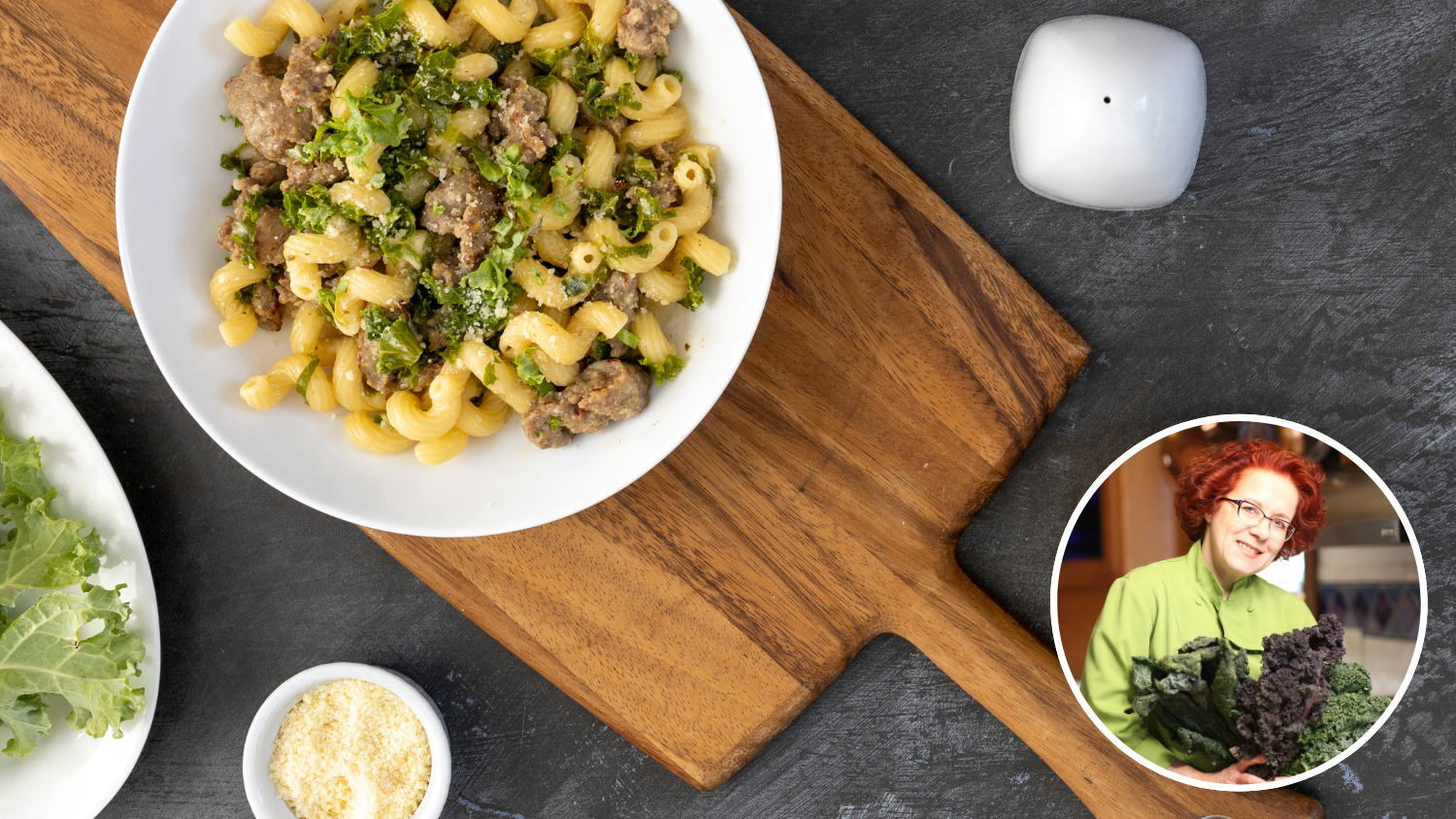 Virtual Class – Great Global Greens
March 21st at 5:30pm - 7:30pm
Instructor: Instructor: Robin Asbell | Free
Location: Your Home
Registered participants will be emailed the handout with details to join the class via Zoom the week before the class and again as a reminder 1 hour before class begins.
___________________________________________________________
When we resolve to eat more healthfully, it usually includes adding more leafy greens to our lives. Luckily, every culture and cuisine has ways of preparing greens that use the flavors of hearty greens with spices and seasonings for time-tested favorites. Kale, collards, chard and spinach are packed with nutrients, and each has a different flavor and texture. Sample four flavor-packed ways to add more green to your week with Tuscan "Sausage" and Kale Cavatappi, Indian Saag "Paneer" with Tofu, Nouvelle Green Soup with Toasted Almond Garnish, and Jamaican Collard Rundown with Plantains.