Virtual Class – The Elixir Kitchen: Your Natural Medicine Cabinet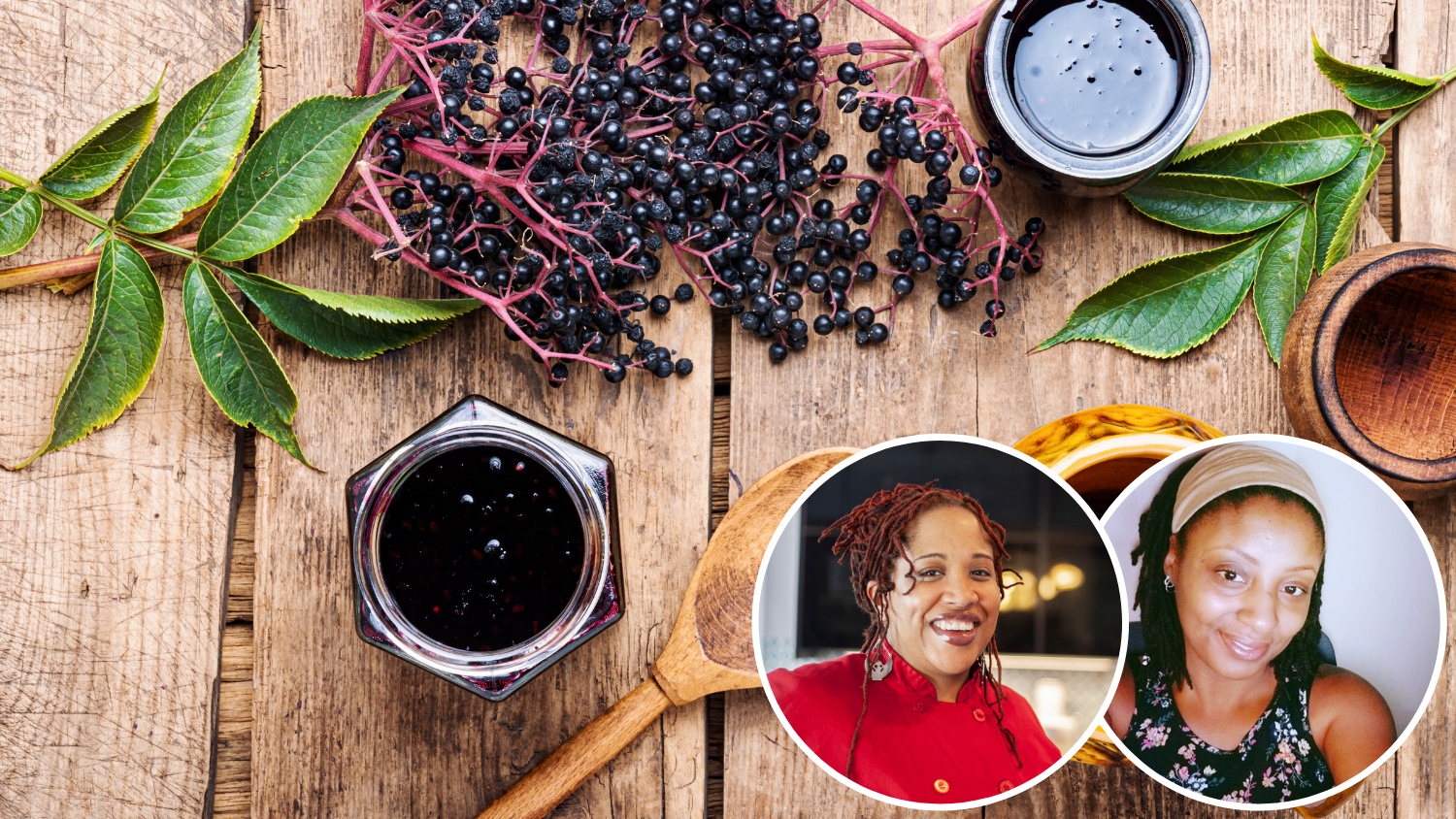 Virtual Class – The Elixir Kitchen: Your Natural Medicine Cabinet
May 14th at 12:00pm - 2:00pm
Instructor: Lachelle Cunningham and Eva Garrett | Free
Location: Your Home
Registered participants will be emailed the recipe along with details to join the class via Zoom the week before the class and again as a reminder 1 hour before class begins.
________________________________________________________________________________________________
The Elixir Kitchen Series by Natural Roots Wellness
Chef Lachelle Cunningham and Master Herbalist Eva Garrett investigate the world of plant remedies and nutritional healing in this series. Each session focuses on a different healing theme, herb and recipe to uncover the power of food as medicine.
In this class, Eva and Chef Lachelle will teach about their top 10 favorite plants to use to create a natural medicine cabinet. The second part of class will focus on the elderberry: Chef Lachelle will share her recipe for elderberry cobbler, and Eva will show us how to make an elderberry jelly and a tincture from the plant.