Virtual Class – The Joi of Cooking: Meal Prep for the Revolution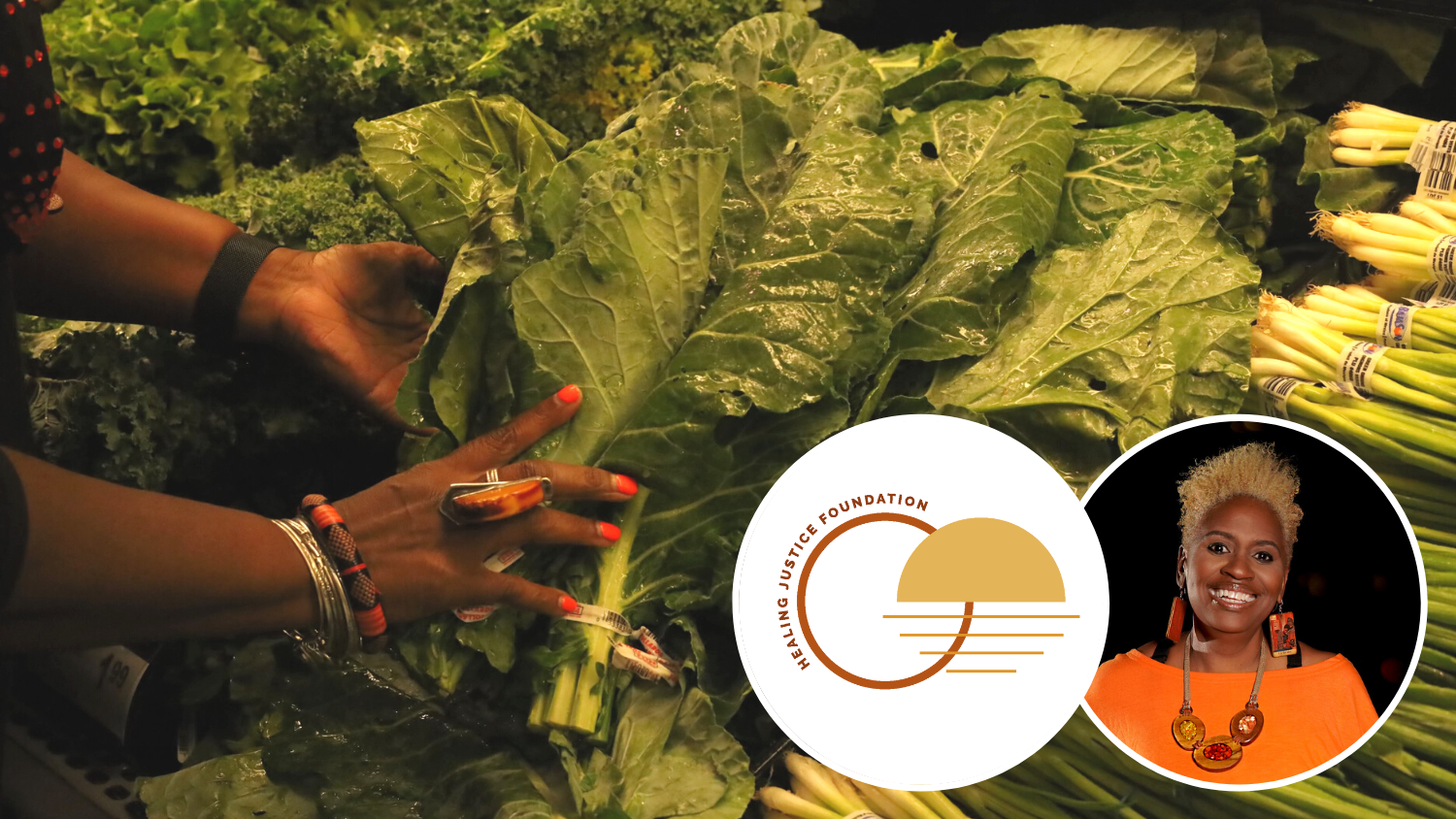 Virtual Class – The Joi of Cooking: Meal Prep for the Revolution
October 12th at 5:00pm - 7:30pm
Instructor: Dr. Joi Lewis, Healing Justice Foundation | Free
Location: Your Home
Registered participants will be emailed the recipe along with details to join the class via Zoom the week before the class and again as a reminder 1 hour before class begins. Photo credit: Dallas J. Watson. 
___________________________________________________
It can be tempting to turn to food for a lift when you're feeling exhausted. Discover foods and spices that are good to you and for you in this hands-on virtual meal prep workshop. A few favorites:
Grandmama Trudy B's Collard Greens (with Jen's twist)
Aunt Mossie's Beans
Grandmama Minerva's Baked Chicken
Joanie's Salad in a Jar
Dr. Joi's Egg Bake(s)
A full list of items to shop for in advance will be provided. Additionally, The Healing Justice Foundation is sponsoring up to 30 food boxes with the ingredients to prep alongside Dr. Joi, with priority given to Black women and families in need.
Instructor: Dr. Joi Lewis
____________________________________________________
More information on food boxes:
Intent: These boxes are intended to support Black families, particularly Black women and gender non-conforming folks who may be experiencing food insecurity or those who just may need a little extra support. We just ask that you self-identify if you need the support. We also are here to support the broader Black, Brown and Indigenous communities and others who may be struggling. We simply ask that if you don't need it, that you allow someone who may benefit from this gift to receive it. That said, Dr. Joi would very much love to have you join her for the cooking class. If you are able to donate so more folks can participate, that too would be awesome. #MayTheRevolutionBeHealing!
Logistics: To minimize waste and make more accessible for all, your food "box" will include a co-op gift card to cover the cost of ingredients, a reusable co-op tote bag and a printed shopping list for the class. You will receive information via email on Oct. 7 to pick up your "box" at our Selby store anytime starting Saturday, Oct. 8 through the class start time on Wednesday, Oct. 12. Please note: The deadline to sign up for a food box is Friday, Oct. 7.