Virtual Event – Self-Care at Home with Pranarom and The Coven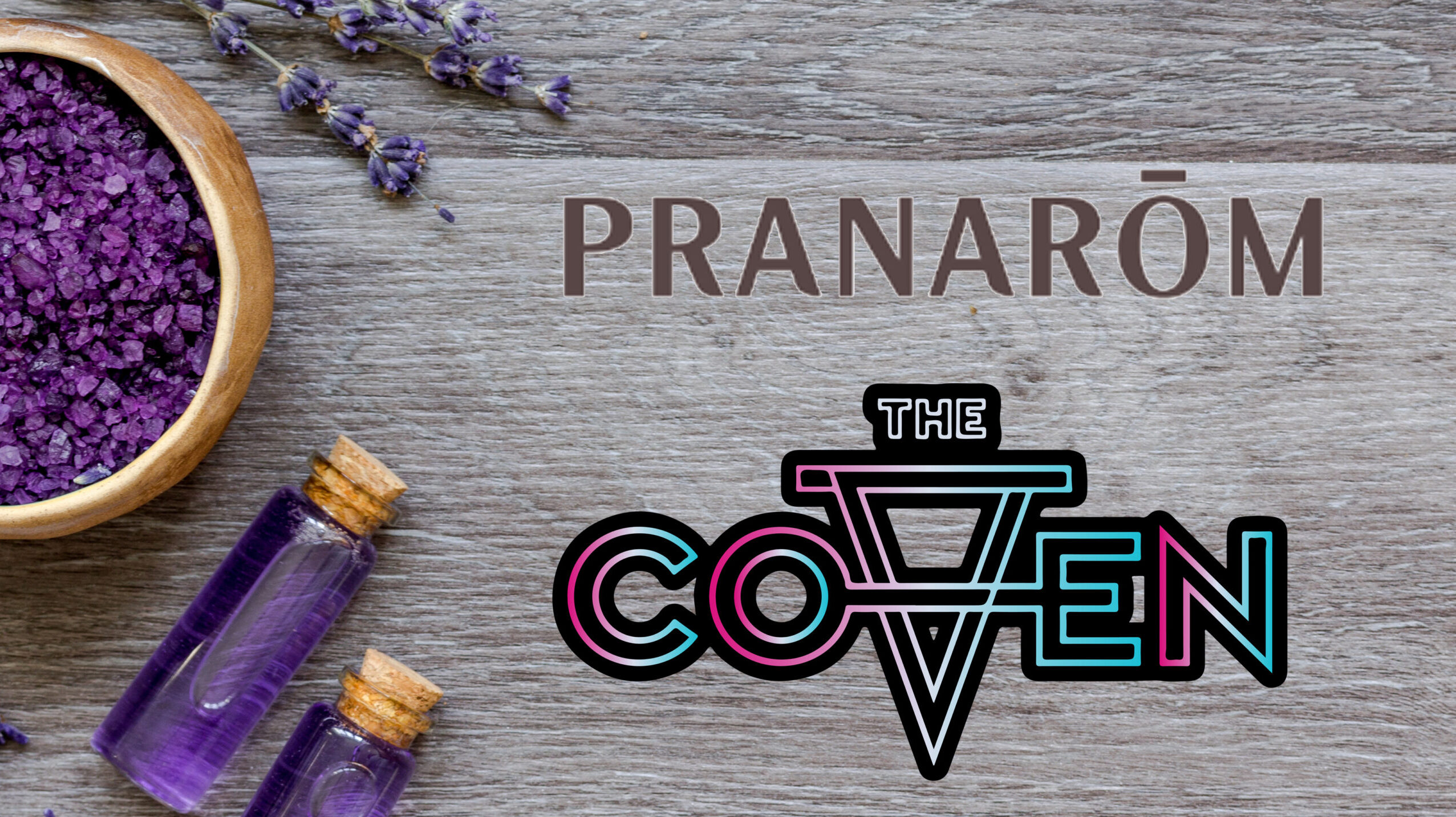 Virtual Event – Self-Care at Home with Pranarom and The Coven
August 5th at 4:00pm - 5:00pm
Instructor: Liza Docken, Pranarom | $10/$7 members
Location: Your Home
PLEASE NOTE: Due to COVID-19, this event is being offered online. Registered participants will be emailed a handout along with details to join the virtual event via Zoom the day before and again as a reminder 1 hour before the event begins. For this event, you'll just need a computer or phone to connect to Zoom along with your mailed sample gift pack to explore the products live during the event.
---
We've joined up with local partners The Coven and Pranarom to host an event emphasizing the importance of self-care during these challenging times.
Aromatherapy is one of the best and fastest sources of immediate relief from acute stress and anxiety. Learn how you can incorporate aromatherapy and Pranarom's organic essential oils in your daily routine, from bathing to on-the-go applications. Prior to the event, you'll receive a Pranarom sample gift pack along with coupons in the mail and have a chance to explore these products hands-on from your home.
Note: There is a small fee for this event to cover the cost of the gift pack mailing. Registration will end on July 22nd to allow time for gift packs to arrive in the mail prior to the event. Please be sure to provide an accurate shipping address in your registration.