Virtual Event – Wine & Cheese Tasting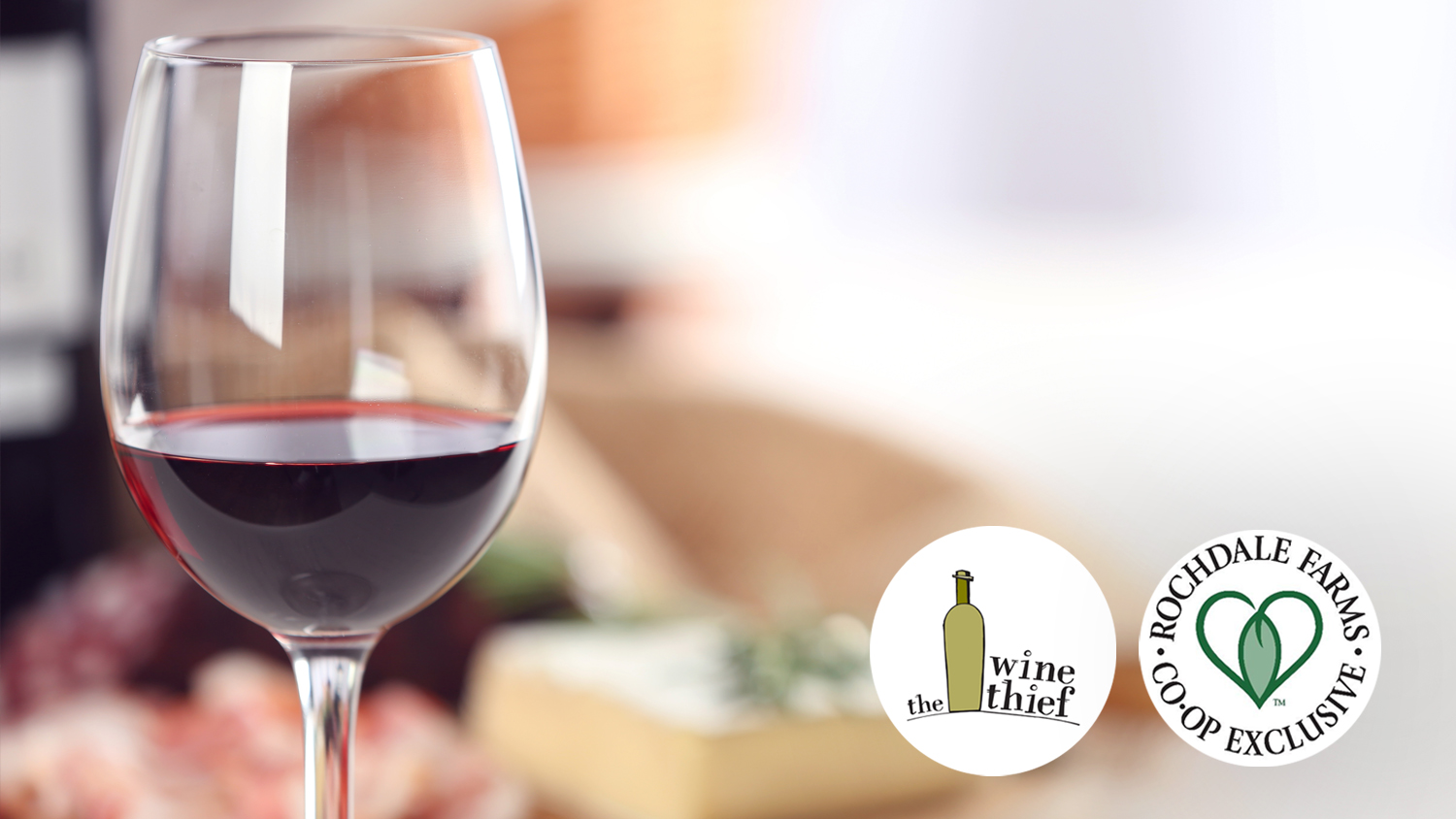 Virtual Event – Wine & Cheese Tasting
November 12th at 7:00pm - 8:00pm
Location: Your Home
PLEASE NOTE: Registered participants will be emailed a shopping list for the wines & cheeses along with details to join the virtual event via Zoom 1 week prior to the event and again as a reminder 1 hour before the event begins. After the event, participants will also receive a coupon to the co-op and a link to the class recording for future reference.
---
Join local Community Partner The Wine Thief & The Ale Jail and local cheese vendor Rochdale Farms for a fun evening tasting featured wines and cheeses. Gain ideas and pairings for holiday hosting or simply enjoy discovering new wine varieties and cheese flavors. The suggested shopping list is copied below so you can sample and learn about the various wines and cheeses alongside the presenters during the event.
For this event, you'll just need a computer or phone to connect to Zoom, the suggested wines & cheeses for the tasting, and a notepad and something to write with if you'd like to take notes.
Learn about the four featured Rochdale cheeses from our East 7th cheese buyer, Addie Elling.
Quick reference shopping list
Visit Mississippi Market Food Co-op for the four featured Rochdale Farms cheeses:
Rochdale Farms Grass Fed Artisan Bleu

Rochdale Farms Driftless

Rochdale Farms Baby Swiss

Rochdale Farms 2-Year Seasonal Cheddar
Visit The Wine Thief & The Ale Jail for the four featured wines and two bonus beers for tasting:
Wine: Hope Estate, Basalt Block Shiraz (Shiraz)

Wine: Cuvee Clemence, White Bordeaux (Sauvignon Blanc, Semillon, and Muscadelle)

Wine: Airlie, Müller Thurgau, (Müller Thurgau)

Wine: Bernard Fouquet, Domaine des Aubuisières, Vouvray (Sparkling Chenin Blanc)

Beer: Ayinger Brauweisse

Beer: Orval, Trappist Ale