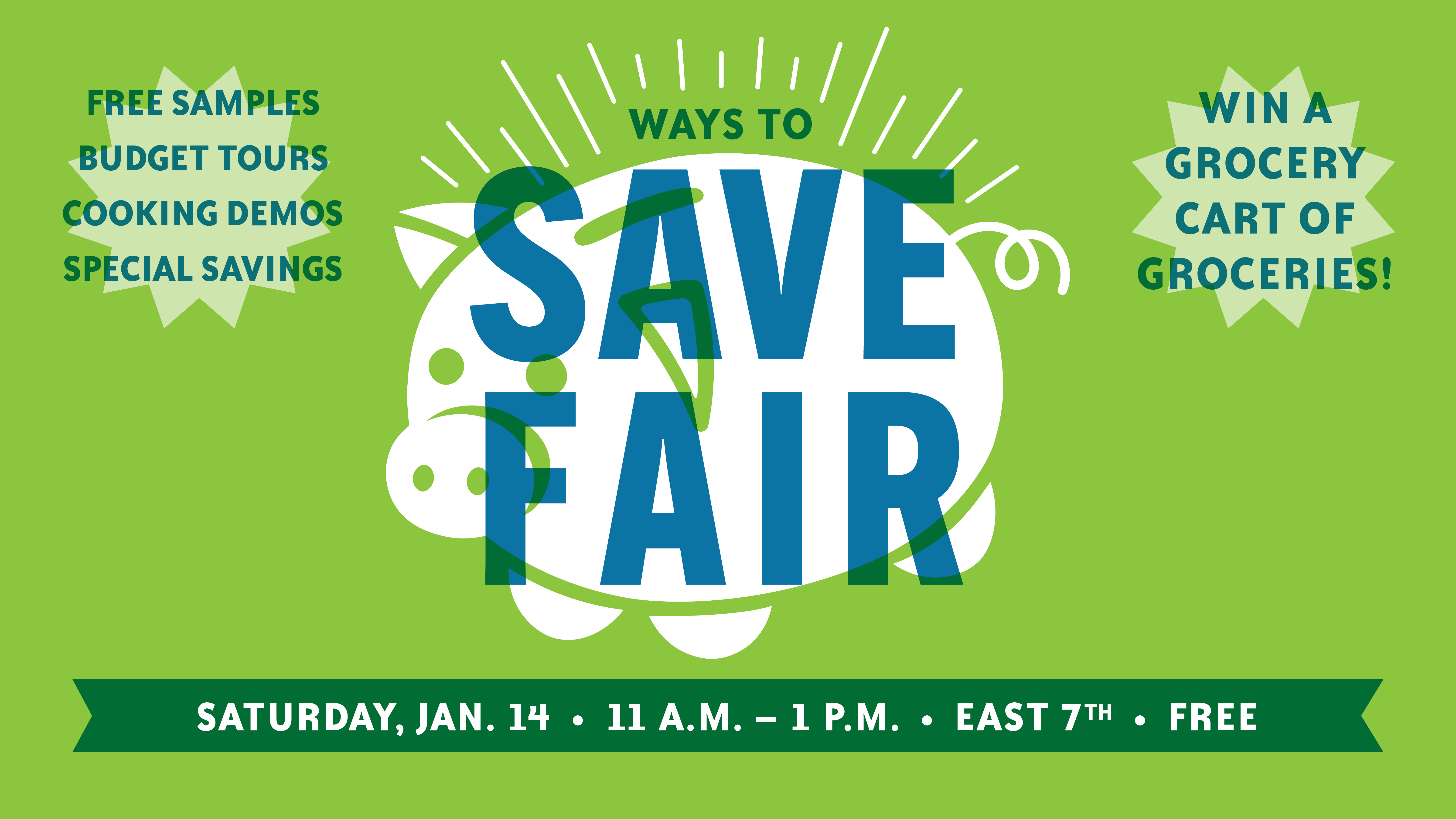 Ways to Save Fair
January 14th at 11:00am - 1:00pm
Location: East 7th store
Join us for a special event to learn more about all the ways to save when you shop at the co-op. Take a tour with a SNAP-Ed educator, watch a budget-recipe cooking demo by East Side Table, enter to win a grocery cart filled with Field Day products, sample some of our favorite low-cost items, and leave with recipes and resources to continue your savings journey. As added bonuses, the first 50 people to arrive at the event will receive a free Garden of Life Turmeric supplement; and if you join the co-op as a LIME member-owner at the event, you'll receive a $5 voucher to spend!
Enjoy the following free, delicious samples throughout the event:
Additional notes on the event schedule:
Tours with a SNAP-Ed educator will begin at 11:15 a.m. and 12:15 p.m., but you can join in at anytime throughout as well.
The budget-recipe cooking demo featuring a step-by-step of a three-day meal plan will be running throughout the entire event, but you can drop in at any time and receive a link to the recording for any pieces you missed.
The two raffle-prize winners for a grocery cart filled with Field Day products will be drawn live at 12 p.m. and 1 p.m.
January's Positive Change recipient, TC Food Justice, will be on-site leading a food waste prevention activity throughout.