Coffee & Tea Drinks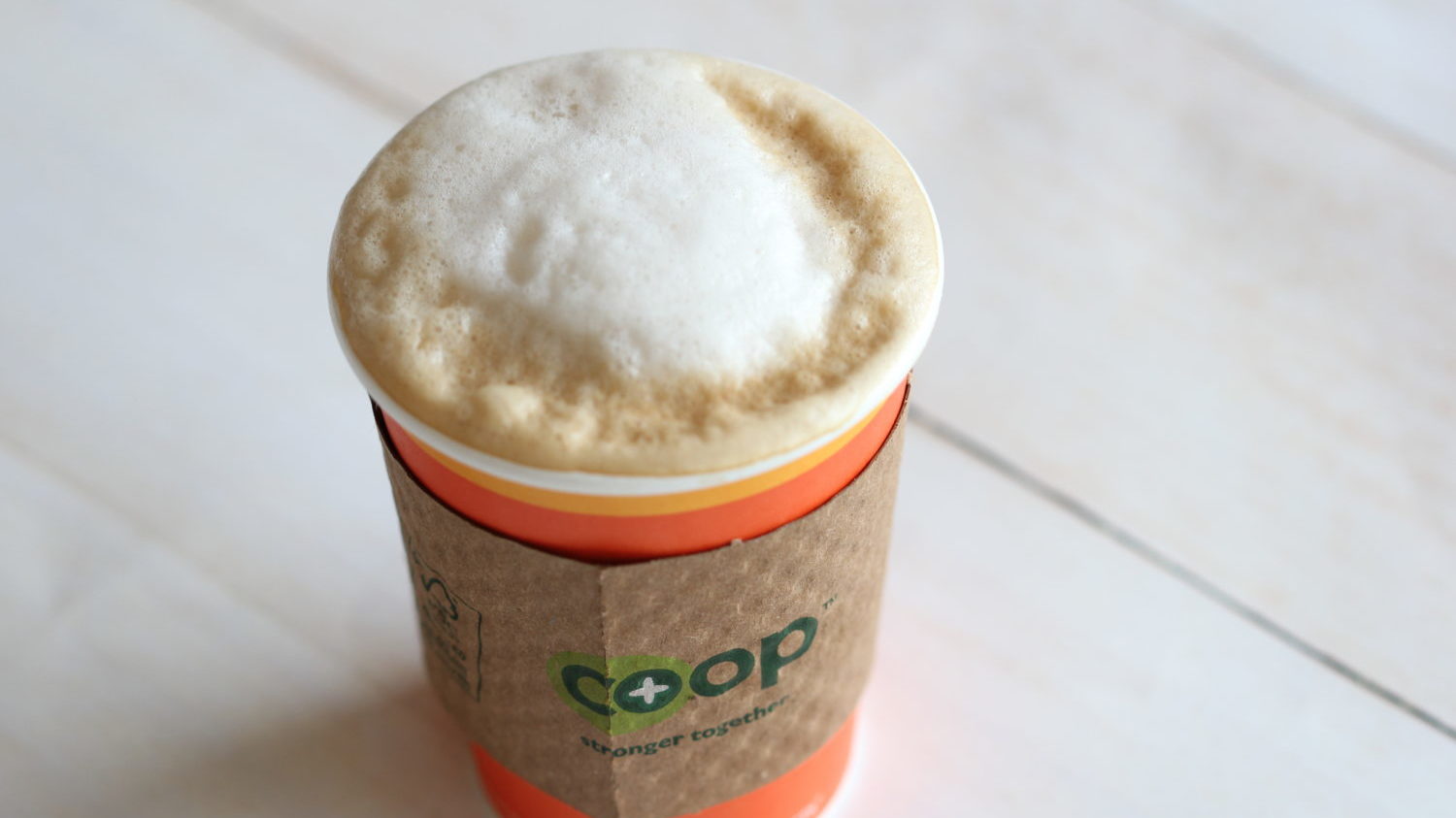 Oregon Chai tea mix, steamed milk, and espresso.
Fresh Brewed Coffee

$1.49/$1.99

Tea (Assorted Flavors)

$0.99

Fair-trade organic Peace Coffee served black on ice. Cream added per request.

Ginger Spiced Black Tea

$3.99/$4.49

Black tea, honey, ginger, cinnamon and steamed milk of choice.

Steamed milk, turmeric paste, coconut oil, and honey.

Chocolate and milk.

Hot Lemon Zizzer

$1.99/$2.49

A warm blend of freshly-squeezed lemon juice, grated ginger, honey, and cayenne pepper.