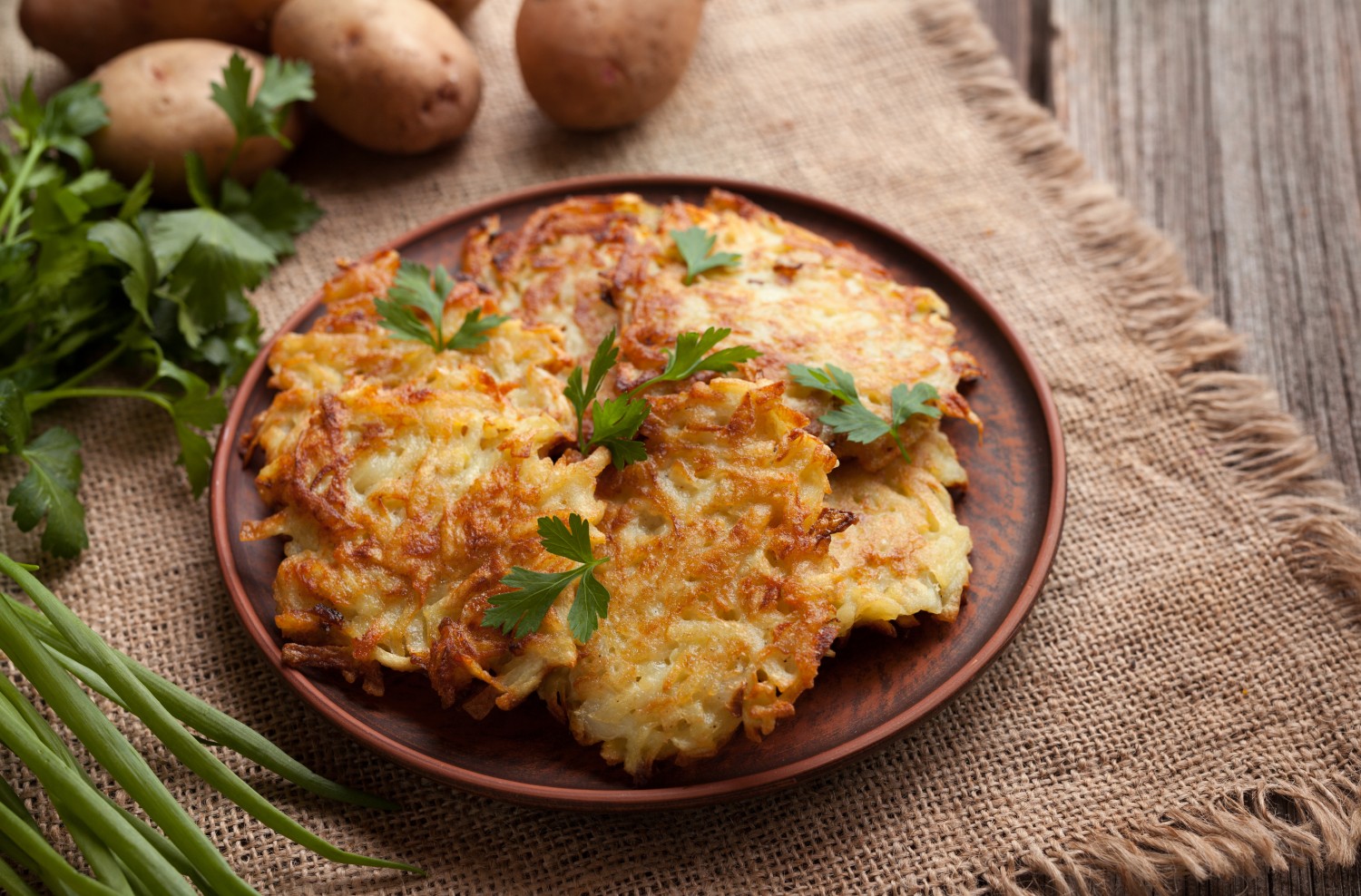 2

lbs

russet potatoes, peeled

1

pinch

sea salt

1

Tbsp

shallots, chopped

1/2

cup

extra virgin olive oil, divided

1

pinch

black pepper, freshly ground

4

large

eggs, well beaten

1

side

sour cream
Grate potatoes coarsely; salt lightly, and allow to drain in colander for about 30 minutes.

Fry onions and shallot in ¼ c. chicken fat or olive oil for about 5 minutes. Move to a cold burner, add potatoes and pepper, and mix well. Allow mixture to cool for a few minutes; add beaten eggs.

Preheat 10-inch cast iron skillet and warm the second ¼ cup of fat or olive oil in it. Turn potato mixture into skillet; smooth top with spatula. Bake for 50 minutes, uncovered. Before serving, brush top with a little chicken fat or oil; set about 6 inches below broiler and broil until top becomes crispy.
This recipe is adapted from Joan Nathan's wonderful recipe book The Jewish Holiday Kitchen. You could call this a latke by another name: it's definitely potato-y, onion-y, totally delicious, and a lot less messy to make.