Zoodles with olive oil and cherry tomatoes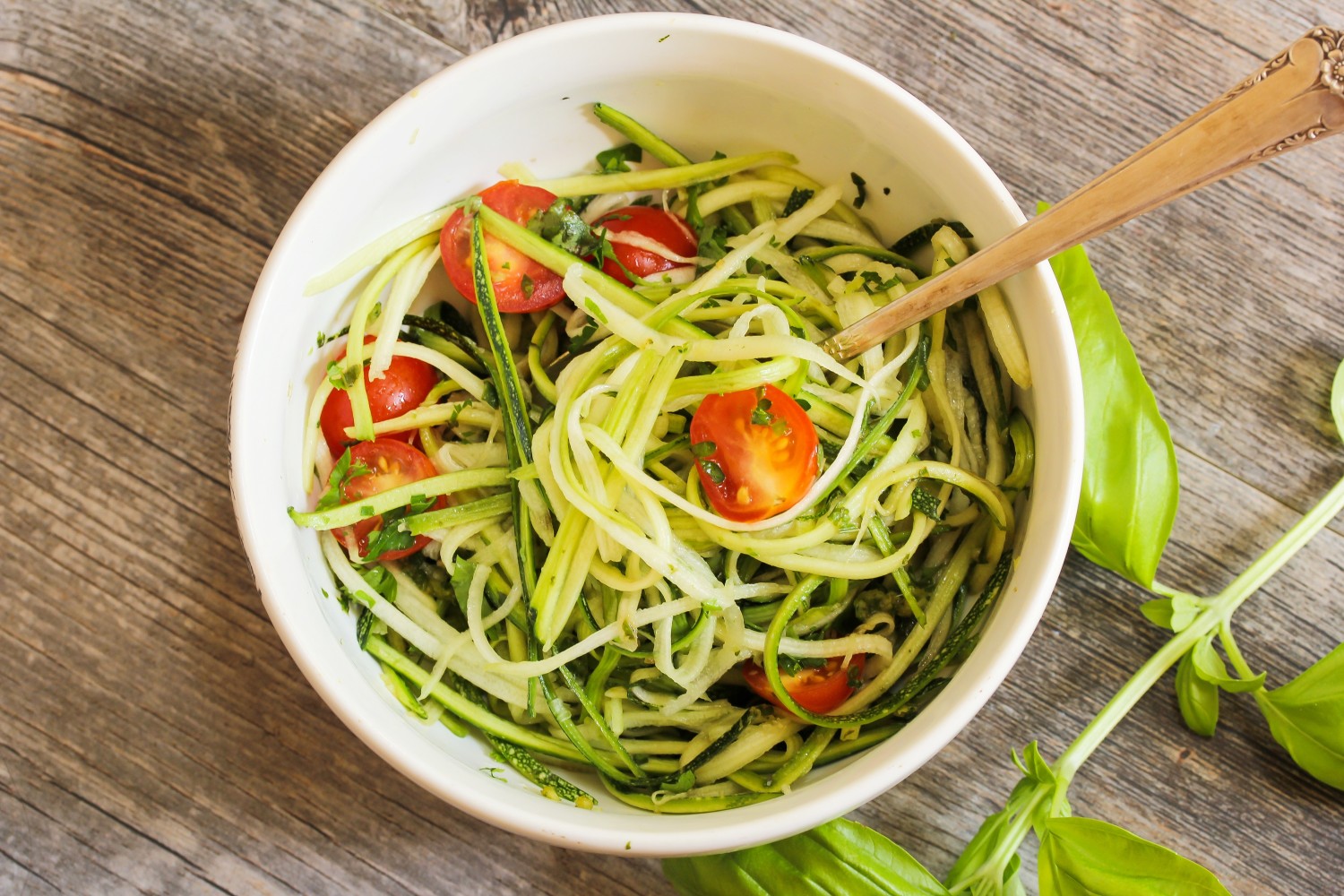 2

medium

zucchini

1

cup

cherry tomatoes, halved

1/2

yellow

onion, chopped

1

Tbsp

olive oil

1

clove

garlic, minced

2

Tbsp

basil, chopped

1

pinch

salt and pepper, to taste
Wash the zucchinis and cut off the ends. Attach onto the food spiralizer and turn the crank until the noodles are complete.

Using a medium skillet over medium heat, cook the onion until tender, about 5 minutes.

Add the garlic, cherry tomatoes, and zuchini and cook for 5-8 minutes, or until the zoodles are tender. Add salt and pepper to taste.

Serve with chopped basil on top.