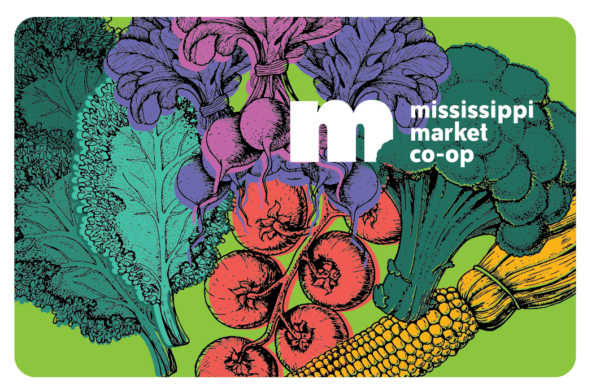 Co-op Gift Card
$10.00 – $200.00
Purchase a Mississippi Market Co-op gift card for yourself or as a gift to a family member or friend in your choice of various amounts.
Your gift card will be mailed to the address of your choosing and you'll receive a confirmation email once the gift card has been sent. If the gift card amount is $75 or larger, you'll also receive a tracking number.
Please note that we do not offer electronic gift cards; your recipient will receive a physical gift card in the mail. 
Thank you for supporting your local co-op!