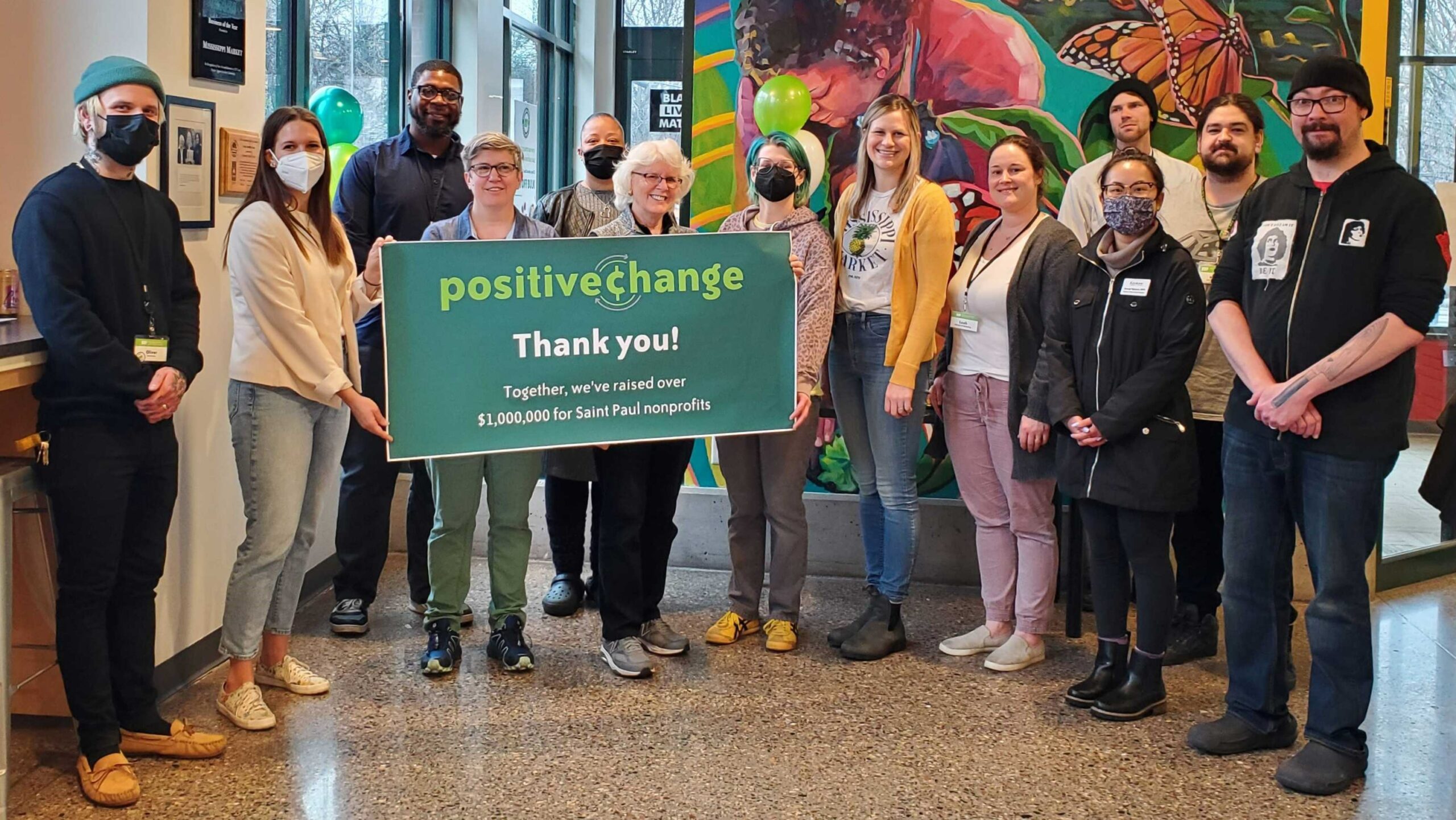 Through our Positive Change Program, Mississippi Market shoppers and staff support healthful food access, local agriculture, and social and racial justice work. When you bring in your own reusable bags, you receive a credit of 10¢ per bag and can choose to either donate it to our Positive Change recipient of the month or use it to save on your shopping trip total. You may also round up your purchases to the next dollar amount for our monthly Positive Change recipients. It may only be a few cents or spare change, but your impact on our community is astounding! Thank you for helping us raise over $10,000 each month for our Positive Change recipients. Together, we have raised over $1 million since the program began in 2015!
St. Paul-based nonprofits are encouraged to apply for our Positive Change Program and are given priority. Recipients are typically organizations with missions pertaining to food access and hunger relief, social and racial justice, and local food system support.
At Mississippi Market's discretion, the Positive Change recipient calendar may be preempted to raise emergency or disaster relief funds. Please note that Positive Change recipients have been chosen through December 2023, so applications received between now and October 1, 2023, will be considered as we plan 2024.