Vote for New Board Members
Take your membership to the next level by voting for up to three candidates in this year's board of directors election. In accordance with the International Cooperative Principles, Mississippi Market is run by democratic member control. As a member-owner, you're able to choose new co-op leadership during our annual board election. Together, Mississippi Market member-owners hold the power to guide our community-owned co-op and shape our collective future. The three candidates you elect will help set the direction of the co-op moving forward and establish policies that guide management in their work. A single co-op membership (individual or household) may be used to cast one ballot for up to three candidates.
Online voting is now open and ends at 3:00 p.m. on Tuesday, Oct. 22nd.
---
Board Function & Responsibility
In accordance with the cooperative principles, Mississippi Market is run by democratic member control. The board carries out this responsibility by establishing broad policy guidelines, recommending updates to our Articles and Bylaws – the legal documents that define and guide the co-op – and monitoring the performance of our general manager. It is the general manager's function to implement the policies established by the board and carry out day-to-day operations.
The Mississippi Market board of directors is a policy governance board. Co-op board members have the same duties as directors of any business. The unique identity of our cooperative also means that the board must act on behalf of our member-owners. The board does not engage in operational decisions at the store level, but is legally responsible for the overall direction and performance of the co-op.
---
Serve on the Board
One of the perks of co-op membership is the ability to apply to run for an open board seat. Each October, co-op member-owners elect new board members for three-year terms. This is an exciting opportunity to serve your community and lead your co-op in shaping our collective future. Learn more by submitting a board interest request and we'll get back to you with additional details.
The application period for our 2019 board election has closed as of Wednesday, August 7th, but you may still express interest in running for an open seat in the future. 
Mississippi Market Co-op Board Members
Mississippi Market's board of directors consists of seven to nine elected member-owners, chosen and elected by the membership-at-large, who are legally responsible for the overall direction and performance of the co-op.
Heather Haynes
President; Board Recruitment & Development Committee Chair; Diversity, Equity & Inclusion Committee Member
Heather has a M.A. in Philanthropy & Development and over 20 years of experience with strategic planning, budgeting and financial planning, revenue management, marketing and communications, fundraising, and program implementation. She is currently the Development Director for Seed Savers Exchange. Her interests include urban and organic gardening, native habitat, seed saving, food security, and food justice.
Stephen Streng
Vice President, Finance Committee Member
Stephen is the technical writer and proposal developer at the Food Protection and Defense Institute. He brings to the board management and financial experience as well as expertise in food production and land use issues developed across a career in for-profit companies, nonprofits, and academia.
Camille Bryant
Treasurer, Finance Committee Chair
Camille is a practicing attorney and holds a degree in chemical engineering. She brings a unique skill set from her work as an Assistant Public Defender and experience as an environmental and project engineer. She is active in the Minnesota State Bar Association and currently serves as the community outreach chairperson for the Minnesota Association of Black Lawyers. She is a long-time co-op shopper and is excited to contribute beyond her membership.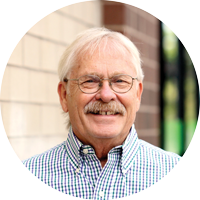 Roy Berger
Secretary, Finance Committee Member
Roy has a BS degree in Accounting and passed the CPA exam in 1983, though he is no longer a certificate holder. Roy served as the Financial Manager for Mississippi Market for sixteen years, and retired in February 2016. He has served as a director and treasurer of Shared Capital Cooperative (formerly the Northcountry Cooperative Development Fund), and represented Mississippi Market in the Selby Avenue Business Association (SABA). Before joining Mississippi Market, he worked in public and private accounting in St. Paul.
Katie Colón
Board Recruitment & Development Committee Chair
Katie has a B.A. in Communications and a Mini MBA in Marketing. She is currently a Vice President of Marketing in the healthcare industry, and has thirty years of combined marketing, product development, and communications experience in healthcare, education, and publishing. She is excited to have the opportunity to help impact the success of the market in its mission to influence the production, distribution and enjoyment of food.
Matt Frank
Diversity, Equity & Inclusion Committee Member
Matt Frank has a Bachelor of Environmental Design and Certificates in Urban Farming, Permaculture Design, and Aquaponics. He serves as Mississippi Market's Communication & Media Specialist in the Marketing department and in a leadership role on the co-op's staff-led Inclusion Committee. Matt is grateful for the opportunity to serve on the board so that together, in partnership with the membership-at-large, the co-op can continue advocating for policies that empower our city's diverse communities.
Natalie Kennedy
Diversity, Equity & Inclusion Committee Chair
Natalie Kennedy holds a Master of Nonprofit Management degree, is employed as a Program Officer and Accessibility Coordinator for the Minnesota State Arts Board, and is co-founder of the MN Access Alliance. She believes the co-op should be responsive to the needs of the community and make all efforts to be inclusive of community input from a diverse array of voices.
Kristen Lee-Charlson
Diversity, Equity & Inclusion Committee Member
Kristen Lee-Charlson holds a Bachelor of Ministry degree in Worship and Arts and is employed as the Executive Director for Women Chefs & Restaurateurs. Kristen has a deep commitment to the cooperative principles, supporting the local food and farming economy in our region, and nourishing community by providing access to healthy options.
Lauren Siegel
Diversity, Equity & Inclusion Committee Member
Lauren Siegel has a Master of Social Work, a Master of Public Policy, and is employed as a Case Management Redesign Policy Analyst with the Minnesota Department of Human Services. She believes food cooperatives have a unique opportunity to promote social justice causes and be a positive influence in their communities. She is excited to help shape Mississippi Market by utilizing her knowledge and passion for sustainable food systems, community engagement, and diversity and inclusion.