Board Function & Responsibility
In accordance with the cooperative principles, Mississippi Market is run by democratic member control. The board carries out this responsibility by establishing broad policy guidelines, recommending updates to our Articles and Bylaws – the legal documents that define and guide the co-op – and monitoring the performance of our general manager. It is the general manager's function to implement the policies established by the board and carry out day-to-day operations.
The Mississippi Market board of directors is a policy governance board. Co-op board members have the same duties as directors of any business. The unique identity of our cooperative also means that the board must act on behalf of our member-owners. The board does not engage in operational decisions at the store level, but is legally responsible for the overall direction and performance of the co-op.
---
Serve on your Board
One of the perks of co-op membership is the ability to apply to run for an open board seat. Each October, co-op member-owners elect new board members for three-year terms. This is an exciting opportunity to serve your community and lead your co-op in shaping our collective future. Learn more by submitting a board interest request and we'll get back to you with additional details.
Mississippi Market Co-op Board Members
Mississippi Market's board of directors consists of seven to nine elected member-owners, chosen and elected by the membership-at-large, who are legally responsible for the overall direction and performance of the co-op.
Kristen Lee
President, GM Search Committee Chair, Board Recruitment & Development Committee Member
Term: 2018-2021
Kristen holds a Bachelor of Ministry degree in Worship and Arts. She has a deep commitment to promoting the cooperative principles, supporting the local food and farming economy in our region, and nourishing community by providing access to healthy options.
Camille Bryant
Vice President, Finance Committee Member
Term: 2017-2020
Camille is a practicing attorney and holds a degree in chemical engineering. She brings a unique skill set from her work as an Assistant Public Defender and experience as an environmental and project engineer. She is active in the Minnesota State Bar Association and currently serves as the community outreach chairperson for the Minnesota Association of Black Lawyers. She is a long-time co-op shopper and is excited to contribute beyond her membership.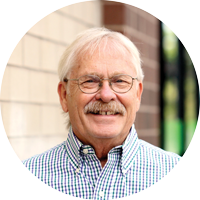 Roy Berger
Treasurer, Finance Committee Chair, GM Search Committee Member
Term: 2018-2021
Roy has a BS degree in Accounting and passed the CPA exam in 1983, though he is no longer a certificate holder. Roy served as the Financial Manager for Mississippi Market for sixteen years, and retired in February 2016. He has served as a director and treasurer of Shared Capital Cooperative (formerly the Northcountry Cooperative Development Fund), and represented Mississippi Market in the Selby Avenue Business Association (SABA).
Katie Colón
Secretary, Board Recruitment & Development Committee Member
Term: 2017-2020
Katie has a B.A. in Communications and a Mini MBA in Marketing. She is currently a Vice President of Marketing in the healthcare industry, and has thirty years of combined marketing, product development, and communications experience in healthcare, education, and publishing. She is excited to help impact the success of the market in its mission to empower its diverse communities.
Matt Frank
Diversity, Equity & Inclusion Committee Member
Term: 2018-2020
Matt has a Bachelor of Environmental Design and Certificates in Urban Farming, Permaculture Design, and Aquaponics. He works as the Market Specialist for Big River Farms. Matt is grateful for the opportunity to serve on the board and the ability to continue advocating with the membership-at-large for policies that empower our city's diverse communities.
Drew Lein
Finance Committee Member
Term: 2019-2022
Drew has a BS in Finance and an MBA. He believes the co-op needs to continue differentiating itself from the competition through on-going customer education, engagement, and unique experiences. Drew looks forward to having a greater impact on our co-op community by applying his professional experiences in food, agriculture, and finance to the board.
Laura Mirafuentes
Board Recruitment & Development Committee Chair
Term: 2019-2022
Laura has a BA in English, and currently works as the Big River Farms Program Manager for The Food Group. Laura believes the co-op must continue reaching new audiences in order to become more reflective of the larger community, while providing a greater customer base to support small, local vendors.
Lauren Siegel
Diversity, Equity & Inclusion Committee Chair
Term: 2018-2021
Lauren has a Master of Social Work, a Master of Public Policy, and is employed as a Case Management Redesign Policy Analyst with the Minnesota Department of Human Services. She believes food cooperatives have a unique opportunity to promote social justice causes and be a positive influence in their communities. She enjoys serving on the board while using her knowledge of sustainable food systems, community engagement, and diversity and inclusion.