COVID-19 UPDATE
Due to COVID-19 and on-going supply shortages, Fresh Deals and Owner Deals have been temporarily removed from our website. Sale items remain in our stores. We are working hard to manage inventory and keep our shelves stocked. Learn more about our recent store updates as we work to continue serving our community during this challenging time. Thank you for your patience and understanding.
Co-op Deals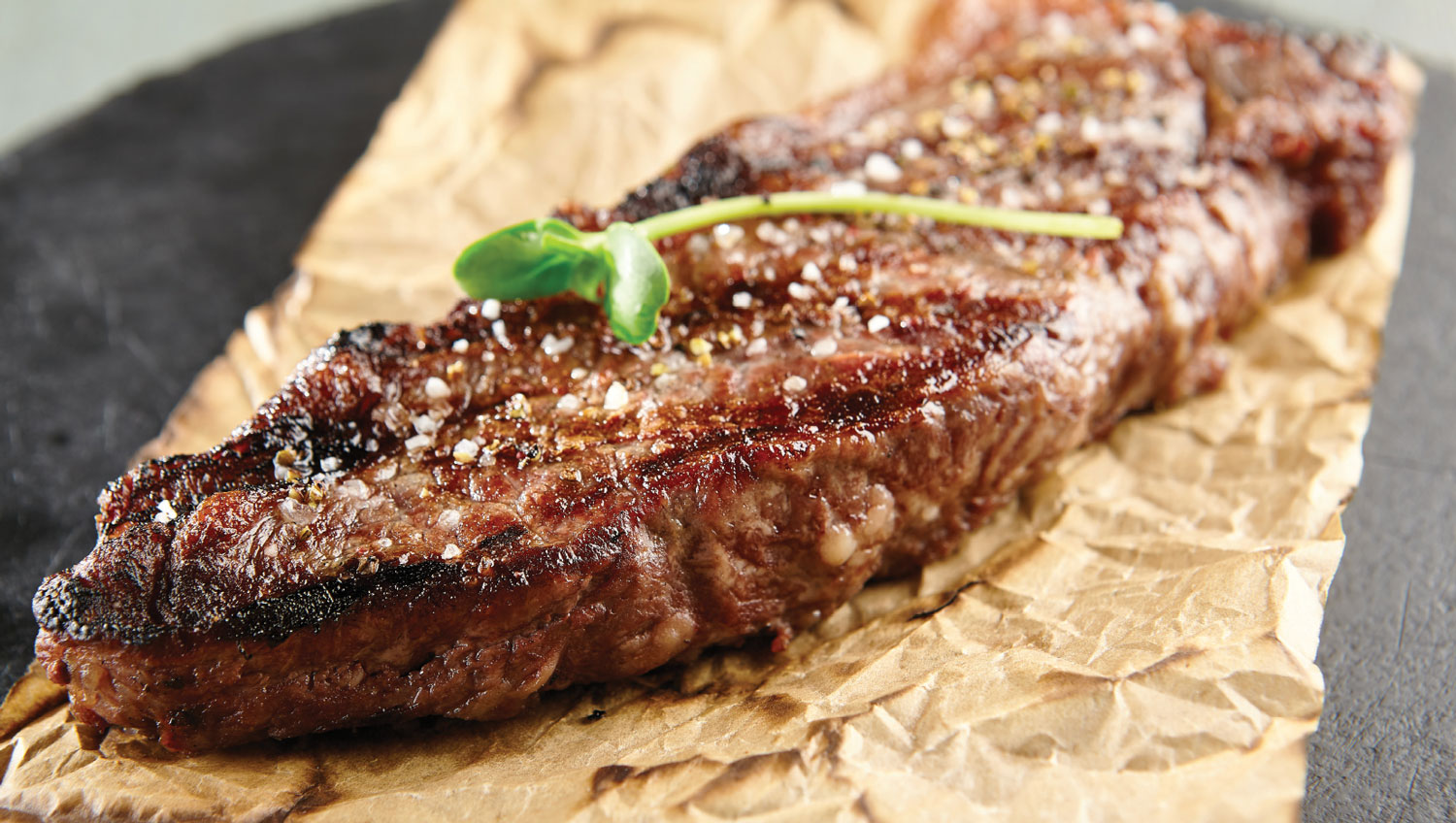 Local Thousand Hills Cattle Co. 100% Grass-fed Beef NY Strip Steak
40% off $20.99/lb.
Local Rochdale Farms Hand Rolled Artisan Butter
$6.19/ea. $6.79/ea.
Local Taking Stock Foods Organic Classic Chicken Bone Broth
$6.99/ea. $8.39/ea.
Meat & Seafood

Product
Size
Sale /

Regular

American Fish & Seafood 10lb. Frozen Pollock
10lbs.

$1.00 off/ea.

$34.99/ea.

American Fish & Seafood Frozen Mahi Mahi Fillets
Per Pound

$1.00 off/lb.

$10.99/lb.

American Fish & Seafood Frozen Keta Salmon Portions
Per Pound

$1.00 off/lb.

$9.99/lb.

Local Berkwood Farms Boneless Pork Chops
Per Pound

$6.49/lb.

$7.99/lb.

local

Local Berkwood Farms Pork Tenderloin
Per Pound

$1.00 off/lb.

$12.99/lb.

local

Local Ferndale Market Ground Dark Meat Turkey
16oz.

$3.49/ea.

$3.99/ea.

local

Local Market Made All-Natural Corned Beef
Per Pound

$6.99/lb.

$8.99/lb.

local

Local Pastures A Plenty Boneless Pork Chops
Per Pound

$6.49/lb.

$7.99/lb.

local

Local Pastures A Plenty Boneless Smoked Ham Portions
Per Pound

$4.49/lb.

$5.79/lb.

local

Local Pastures A Plenty Bone-In Smoked Ham
Per Pound

$4.49/lb.

$5.79/lb.

local

Local Thousand Hills Cattle Co. 100% Grass-fed Beef Chuck Roast
Per Pound

$7.99/lb

$9.49/lb.

local

100% Grass-fed

Local Thousand Hills Cattle Co. 100% Grass-fed Beef NY Strip Steak
Per Pound

40% off

$20.99/lb.

local

100% Grass-fed

Local Thousand Hills Cattle Co. 100% Grass-fed Beef Brisket
Per Pound

$6.99/lb.

$9.49/lb.

local

100% Grass-fed

Local Thousand Hills Cattle Co. 100% Grass-fed Beef Chuck Steak
Per Pound

$7.99/lb.

$9.99/lb.

local

100% Grass-fed

Grocery

Product
Size
Sale /

Regular

Alden's Organic Vanilla Bean Ice Cream
48oz.

$6.99/ea.

$8.39/ea.

organic

Local Angelic Bakehouse Sprouted 7 Grain Wraps
9oz.

2 for $7.00

$4.19/ea.

local

Bonne Maman Cherry Jam
13oz.

$4.19/ea.

$5.19/ea.

Ceres Mango Juice
33.8 fl. oz.

$3.69/ea.

$4.39/ea.

Chatham Village Caesar Croutons
5oz.

2 for $4.00

$2.49/ea.

Clif Bar Crunchy Peanut Butter Bar
2.4oz.

5 for $5.00

$1.25/ea.

Deep Foods Samosa with Chutney
11oz.

2 for $5.00

$3.99/ea.

Equal Exchange Organic Green Tea
20 count

2 for $7.00

$4.99/ea.

organic

Equal Exchange Organic Semi-Sweet Chocolate Chips
10oz.

$4.49/ea.

$5.99/ea.

organic

Local Forage Kombucha Tropical Kombucha
12 fl oz.

2 for $4.00

$2.99/ea.

local

Guru Natural Energy Drink
8.3 fl oz.

$1.79/ea.

$2.69/ea.

If You Care Coffee Filters #4
100 count

$2.99/ea.

$3.99/ea.

Local Just Coffee Co-op Organic May Superdark Roast
12oz.

$10.99/ea.

$11.99/ea.

local

organic

Local Kalona SuperNatural Organic Cottage Cheese
16oz.

$4.99/ea.

$5.99/ea.

local

Local Kickapoo Coffee Organic Spring Blend Coffee
12oz.

$11.99/ea.

$12.99/ea.

local

organic

King Arthur Unbleached Flour
5lbs.

$4.99/ea.

$6.99/ea.

Lesser Evil Organic Oh My Ghee! Popcorn
5oz.

2 for $6.00

$3.99/ea.

organic

Little Northern Bakehouse Gluten-Free Seed & Grain Bread
16oz.

$3.99/ea.

$6.39/ea.

Organic India Sweet Rose Tulsi Tea
18 count

2 for $7.00

$5.99/ea.

organic

Local Peace Coffee Organic French Roast
Per Pound

$9.99/ea.

$12.99/ea.

local

organic

Primal Kitchen Non-Dairy Alfredo Sauce
15.5oz.

$5.99/ea.

$8.79/ea.

Local Rochdale Farms Hand Rolled Artisan Butter
16oz.

$6.19/ea.

$6.79/ea.

local

Local Taking Stock Foods Organic Classic Chicken Bone Broth
16oz.

$6.99/ea.

$8.39/ea.

local

organic

United Natural Foods Organic Shredded Coconut
Per Pound

$1.79/ea.

$3.79/ea.

organic

Local Westby Organic French Onion Dip
12oz.

$2.79/ea.

$3.39/ea.

local

organic

Woodstock Farms Petite Brussels Sprouts
10oz.

3 for $5.00

$2.99/ea.

Wellness

Product
Size
Sale /

Regular

Barleans Supplements
All Items

20% off

Eco Eggs Easter Grass
1.25oz.

10% off

$2.19/ea.

Eco Eggs Plant-Based Easter Eggs
12 count

10% off

$8.29/ea.

Eco Eggs Plant-Based Easter Eggs
18 count

10% off

$10.99/ea.

Eco Eggs Plant-Based Easter Eggs
28 count

10% off

$16.99/ea.

Eco Eggs Plant-Based Easter Eggs
48 count

10% off

$27.99/ea.

Garden of Life Collagen Coconut MCT Vanilla
408 grams

20% off

$37.99/ea.

Garden of Life Collagen Protein Vanilla
560 grams

20% off

$42.99/ea.

Goodnight Votive Candles
All Candles

20% off

$7.99/ea.

Matr Boomie Fair Trade Jewelry & Accessories
All Items

20% off

Natural Factors Ubiquinol 100mg
60 count

20% off

$49.99/ea.

Natural Factors Melatonin 1mg
90 count

25% off

$6.29/ea.

Natural Factors 5-HTP 50mg
60 count

25% off

$17.99/ea.

Natural Factors Tranquil Sleep
90 count

25% off

$33.99/ea.

Natural Factors Stress Relax-Suntheanine
60 count

25% off

$24.99/ea.

Natural Factors Pharma Gaba Chewable
60 count

25% off

$27.99/ea.

Natural Factors Kava Kava 250mg
60 count

25% off

$21.99/ea.

Natural Factors Whole Earth Prenatal Multivitamins
60 count

25% off

$41.99/ea.

New Chapter Every Man One Daily
24 count

25% off

$21.99/ea.

New Chapter Every Woman One Daily
24 count

25% off

$21.99/ea.

New Chapter Zyflamend
30 caps

25% off

$24.99/ea.

Nutrigold Iodine Gold 300mcg
90 count

20% off

$19.99/ea.

Nutrigold Iron Gold 18mg
60 count

20% off

$24.99/ea.

Nutrigold Magnesium Gold
120 count

20% off

$19.99/ea.

Stasher Reusable Bags
All Items

20% off