Four "Knead to Try" Bakeries at the Co-op
You'll find a large selection of fresh, locally baked breads and treats on our shelves. Start your day with a pastry from Rose Street Patisserie or La Boulangerie Marguerite; slice up some Brake Bread to make a hearty sandwich; or enjoy one of Baker's Field's artisan loaves with a cozy soup.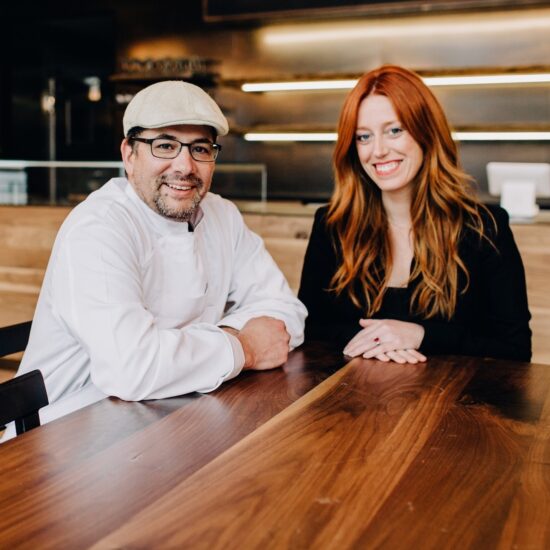 Rose Street Patisserie
St. Paul
Rose Street Patisserie is a world-class neighborhood bakery specializing in French bread and pastry. It is the sister bakery to Patisserie 46 in Minneapolis, bringing the best of authentic French breads, pastries, desserts, and savory items to the Twin Cities. Co-founders John Kraus and Elizabeth Rose love sharing the best of life's simple pleasures and invite you to slow down, enjoy, and be transported.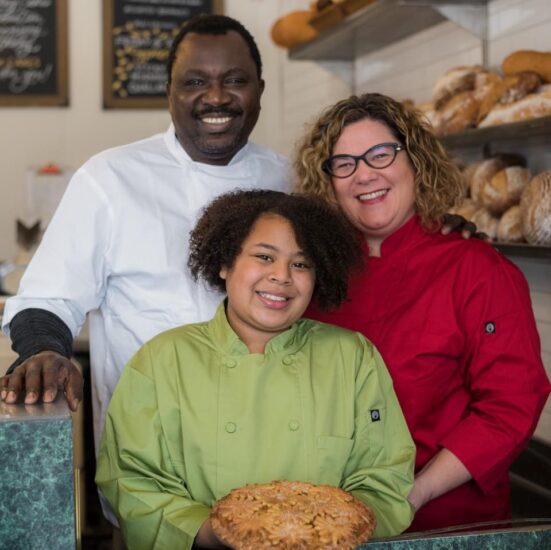 La Boulangerie Marguerite
St. Paul  | BIPOC-owned
Since 1921, the building at the corner of Randolph and Syndicate has operated as a family-run neighborhood bakery. Each generation of ownership has represented families dedicated to collaborating and bringing our community the best in bread and pastries. In 2017, when West African-born French pastry chef François Kiemde and his Midwestern-rooted wife Melissa Borgmann-Kiemde purchased PJ Murphy's Bakery, they understood their opportunity and responsibility to steward the legacy of this neighborhood establishment forward. They renamed the bakery after their daughter, Mary Margaret, and offer bread, donuts, croissants, pastries, specialty cupcakes and more.
Co-op member-owners get 10% off any purchase at La Boulangerie Margeurite as part of our Community Partner Program!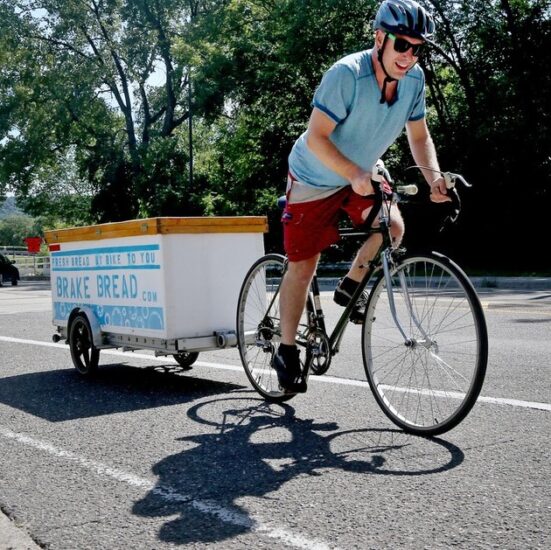 Brake Bread
St. Paul
Started by friends Micah Taylor and Nate Hogue, Brake Bread is a local community-supported bakery that delivers fresh-baked goods via bicycle within St. Paul. Their naturally leavened breads are made with grains that are certified organic or grown using organic practices to support Minnesota farmers going through the organic transition process. Each loaf directly supports local Minnesota farmers, millers and bakers.
Available at Selby and West 7th only.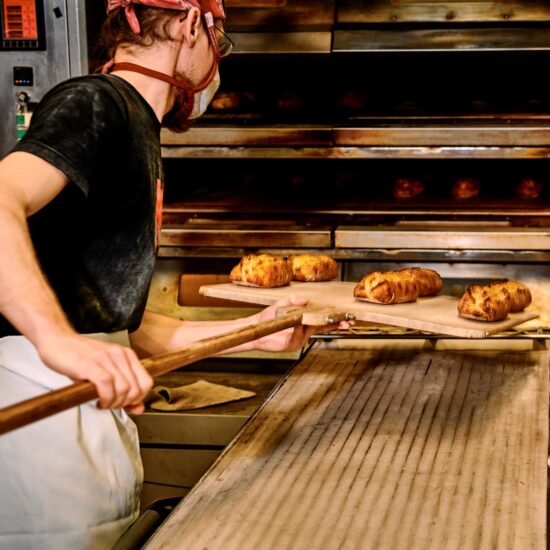 Baker's Field Flour & Bread
Minneapolis
Baker's Field was created to return stone-milling to the Mill City. They mill their own flour out of Midwestfarmed whole grains and bake it into bread with flavor that stands out as soon as you taste it. Made without commercial yeast, their naturally leavened bread has unique tasting notes and textures, with characteristics from nutty and creamy to tangy sourdough.