International Women's Day at the Co-op
International Women's Day (IWD) on March 8 is "a global day celebrating the social, economic, cultural and political achievements of women." Observed since the early 20th century, IWD is an annual  celebration of women and a call to accelerate gender equality through a show of unity, solidarity, reflection, advocacy, and action.
This year, celebrate IWD at the co-op by supporting the women makers, farmers, and business owners of local products found at the co-op.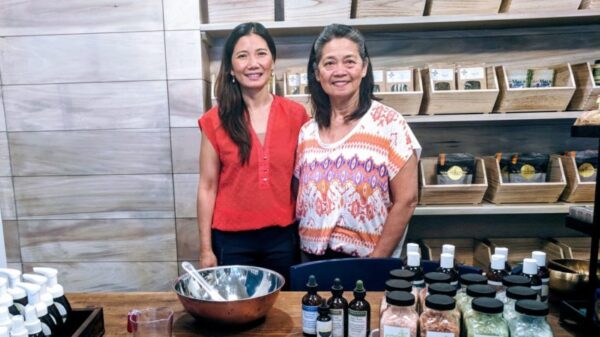 Roots Essentials
Wayzata, MN
Roots Essential was started in 2015 by local female entrepreneur Evangeline Stacy. She creates therapeutic bath and body care products in small batches using plant-based ingredients and recyclable, locally-sourced packaging. You'll find their aromatic fine mist sprays, essential oil-based body lotions, therapeutic bath soaks, and all-natural vegan soaps in our Wellness department.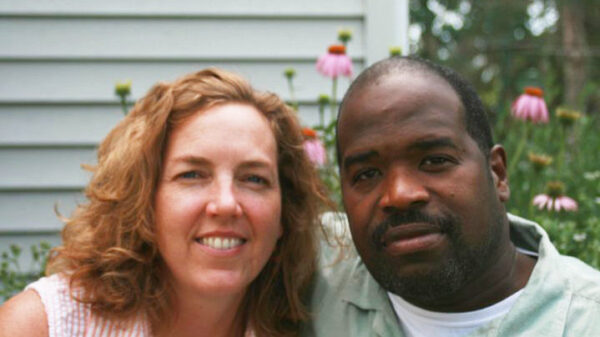 Bryn Mawr
Minneapolis, MN
Bryn Mawr was founded in January 2000 by Karen Soderberg and Stephen Harvey. Their business started as a soap making hobby as they didn't have an intention to build a business but people loved their soaps!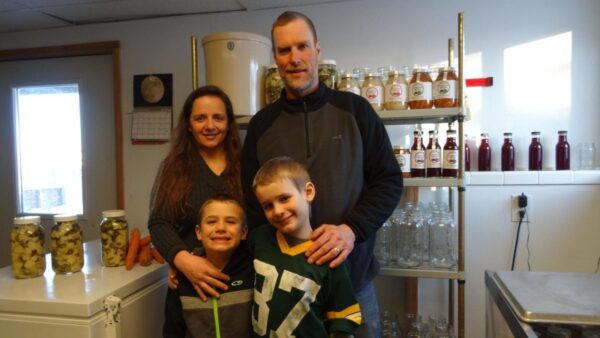 Angelica's Garden
Elmwood, WI
Angelica grows two acres of organic green cabbage, Napa cabbage, garlic, daikon radishes and more and makes sauerkraut, her kimchi, sauerkraut, curtido, and other fermented products on site in their farmhouse.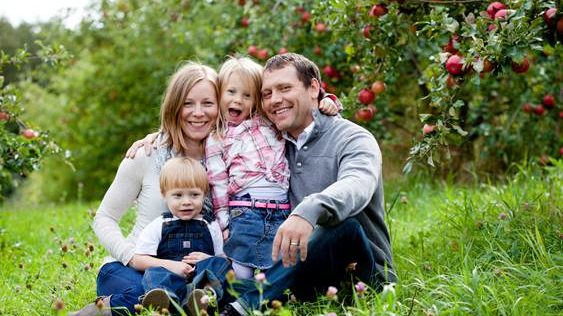 Bare Honey
Minneapolis, MN
Bare Honey is committed to local food, farms, and Minnesota–made honey. They produce and distribute chemical and antibiotic–free, single source, 100%–pure honey in a variety of flavors, including raw wildflower, clover, lavender blossom, vanilla bean, chocolate, cinnamon, hot and spicy, and more.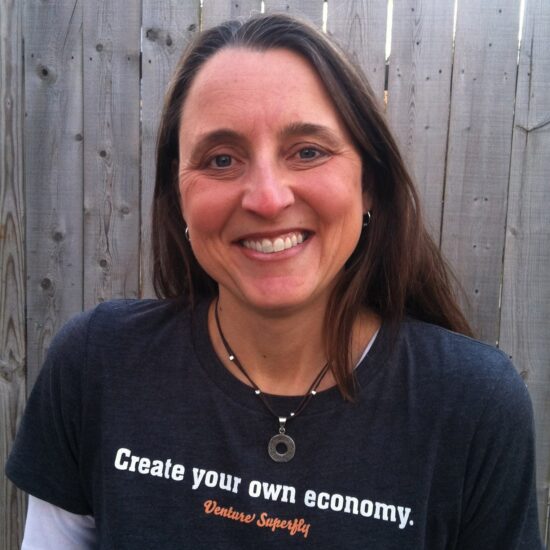 Gustola Granola
Minneapolis, MN
Angela Gustafson began (and still does begin) each morning with a run outside through the cold, rain, sun, and falling leaves before her kids even stirred. But when she returned, Angela needed something nutritious, delicious…and fast! She needed something that would stand up to her and her rousing family. After stumbling upon a granola recipe, Angela started tweaking, fiddling, elevating, and ultimately landing on this mix of high-quality ingredients that put extra vroom! and joy into their busy lives.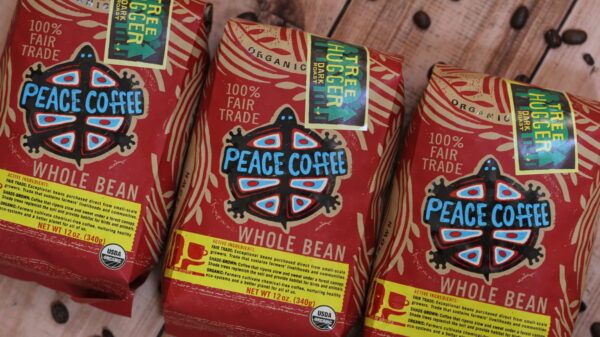 Peace Coffee
Minneapolis, MN
Peace Coffee has been firmly rooted in the business of responsible and sustainable partnerships with each link in the journey that beautiful coffees take. Owned by CEO Lee Wallace, they purchase only organic, fair trade coffees from small-scale grower cooperatives that invest in their farmers to combat unstable markets and shifting climates. They deliver by bike, hand label, and taste each of their coffees to make sure each batch is just right.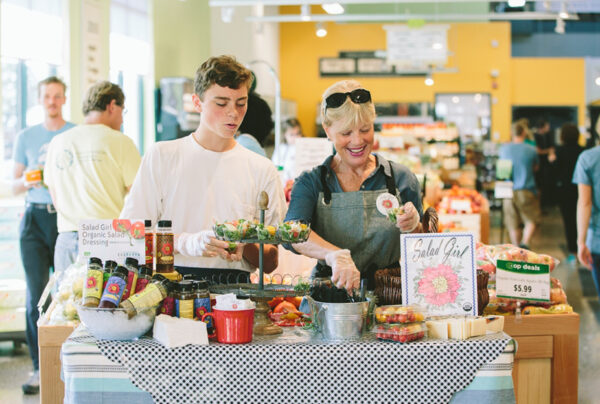 Salad Girl
Willernie, MN
Salad Girl has 11 unique varieties crafted with the finest, freshest organic ingredients. Salad Girl Organic Dressings do not contain any preservatives, cane sugar, soy, or corn syrup. Our dressings are organic, dairy-free, gluten-free, certified kosher, and non-GMO.
Seven Sundays
Minneapolis, MN
Seven Sundays founders discovered muesli on their honeymoon in New Zealand. Over the course of 6 weeks of hiking and camping, a nourishing breakfast became extra important and muesli became a staple that they looked forward to each morning. Not long after returning home, they were craving that New Zealand-style muesli. Hannah did her best to replicate the recipe and their first bag of muesli was sold at a Minneapolis farmer's market in 2011.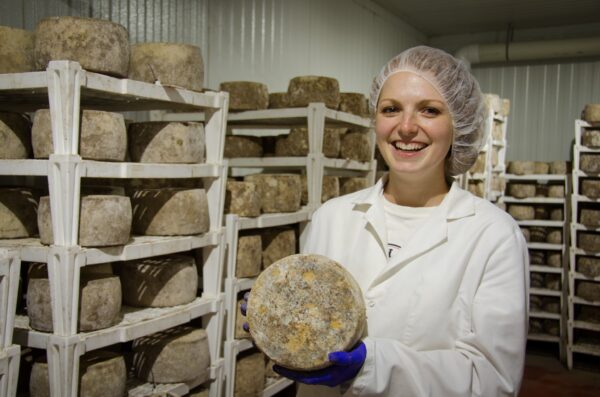 Red Head Creamery
Brooten, MN
Woman-owned and -operated, Redhead Creamery has been making artisan, farmstead cheese since 2013. Named after co-owner Alise Sjostrom, the creamery is a childhood dream come to fruition on her family's dairy farm. The term farmstead is indicative of cheese made directly on the farm where fresh milk is collected, allowing the creamery the unique ability to adjust the milks' fat and protein levels to impact the final cheeses' rich textures and flavors.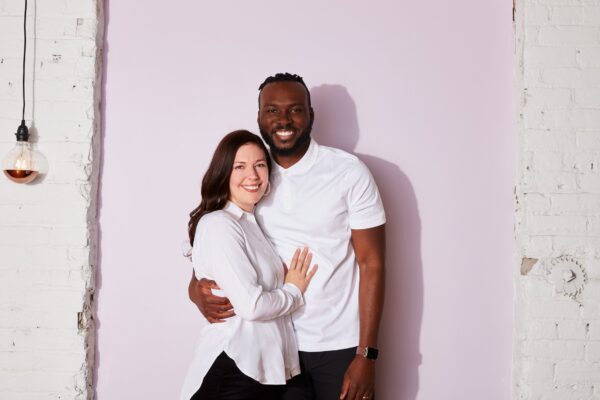 Love You Cookie
Minneapolis, MN
Black + woman owned cookie company making ooey, gooey, soft, and crispy cookies.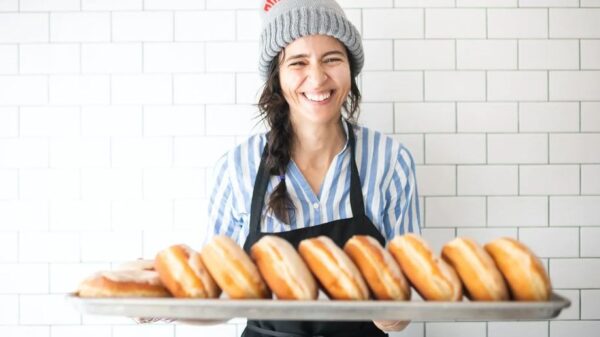 Bogart's Doughnut Co
Minneapolis, MN
Owner Anne Rucker is an ex-lawyer with a serious passion for doughnuts. After three seasons selling doughnuts at the Kingfield and Fulton Farmers Markets in Minneapolis, she opened her brick-and-mortar Bogart's Doughnut Co. in 2014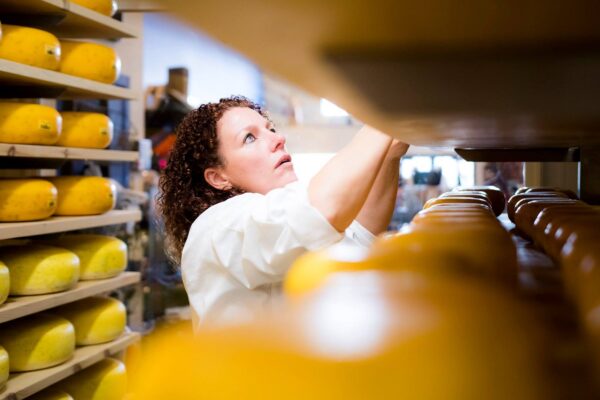 Marieke Gouda
Thorp, WI
Marieke Penterman was born and raised in the Netherlands where she grew up on her parents' 60 cow dairy farm. Once in the United States, she missed the cheese from back home and began researching how to start her own business. She worked with a local cheesemaker and traveled back to her home country where she trained alongside two different cheesemakers throughout the week. There she learned how to make authentic Dutch Gouda cheese.