Introducing: The West 7th BIPOC Artist Gallery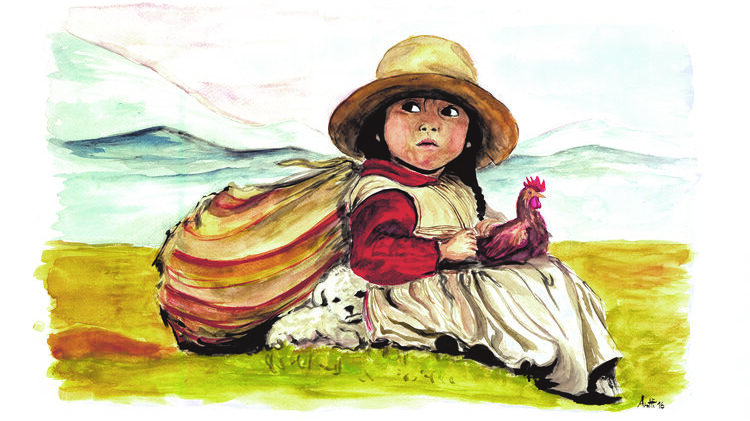 Painting by Tomás Araya
We are excited to announce a new rotating art gallery exhibit at our West 7th store! The gallery is in our seating area and will feature a new local, BIPOC artist each quarter. Shoppers can purchase art pieces at the register, with 100% of the proceeds going directly to the artist.
The first gallery is now open and features watercolors from Tomás Araya.
"I am a multimedia artist whose work centers around storytelling, decolonization, nature and environmental awareness. Making artwork that praises Mother Nature and Indigenous traditions in a powerful but humbling, mystical way has always been my artistic dream. The main mediums I work with are murals, sculptures, watercolor paintings and digital art productions.

I am a proud descendant of the Diaguita tribes, far down south in the valleys of the Andes Mountains. I started my artistic career in Chile, the country I was born in, with watercolor and sculpture exhibitions. Now based in the Twin Cities since 2017, I have been part of several public art and community projects like murals, sculpture installations and community workshops. As a teaching artist, I believe that when you believe in something, you create it. I try to pass that sentiment along as much as possible to my fellow students/colleagues by showing them step by step the methods I used to build up my skills."
Support Tomás' work by shopping at our West 7th store and selecting your favorite prints. If your wall spaces are currently full, consider gifting these unique pieces of art to friends or family. Learn more about Tomás and his work at aratti-design.com.
---
Are you interested in being a future featured artist?
We'd love to hear from you! We're accepting applications on a rolling basis for the 2022 gallery.