November Positive Change: Women of Nations
Create Positive Change
Each time you shop at the co-op, you have a chance to directly support local nonprofits by donating your 10-cent reusable bag credits and rounding up your purchases to the nearest dollar. It may only be a few cents or spare change, but your generosity makes a huge impact — to the tune of over $10,000 each month for our Positive Change recipients!
---
Women of Nations provides culturally specific emergency services and support to all who have experienced trauma from domestic violence and sexual assault. They empower Native American communities to eliminate all forms of violence through education and prevention.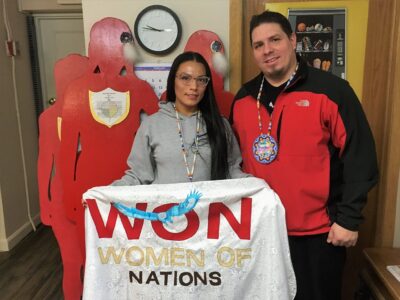 Women of Nations provides support three key areas: 
Eagles Nest Shelter:

A safe and confidential emergency shelter for women and children who have experienced trauma from domestic violence, sexual assault, and dating violence.

 
Outreach and Community Engagement:

Beyond emergency shelter, Women of Nation's services include support, education and volunteer opportunities, continued home visits, advocacy work, and violence prevention programs.

 
Trauma-Informed and Culturally Specific Support:

This includes transportation, case management and advocacy, substance abuse disorder counseling, support and educational groups, and youth programming.

 
How will the funds be used? 
Donations will support the Women of Nations' full commercial kitchen, provide additional resources for the onsite garden, and will be used to acquire a compost station as well as a refurbished wood water collector.