Board of Directors Application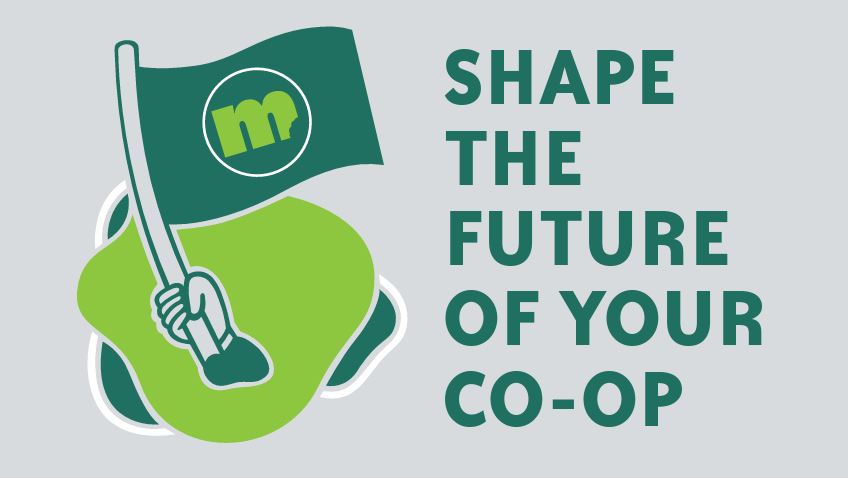 Lend Your Voice. Serve Your Community. Run for the Board of Directors!
Help shape the future of your co-op and run for a seat on the board of directors! This is an opportunity to serve your community and be a voice for change to support a more just, equitable food system. Mississippi Market Co-op's board of directors is seeking candidates to fill up to four seats in our 2021 board election. The board determines the long-range vision for the co-op, provides financial oversight, and sets policies to guide the general manager in achieving our strategic priorities. This is a volunteer position with a small monthly stipend in the form of store credit and a discount for all Mississippi Market locations. This year's board election will begin in September, ending with the announcement of newly elected directors at our virtual Annual Meeting on Wednesday, Oct. 20.
Board candidate applications are due Friday, Aug. 13. A digital application is available at the bottom of this page. Please carefully read the board candidate information packet linked below prior to filling out the application. In addition to completing the application, you must email the board at board@msmarket.coop with a copy of your resume or summary of your experiences.
---
Attend a Board Meeting
Prior to being elected, each prospective board candidate must attend at least one board meeting. If you, or someone you know, is interested in learning more, please attend our next virtual event:
---
Board Application
Some of your responses to the questions below will appear in the election issue of Mississippi Market's member newsletter and on our website. In the member newsletter, candidates' responses may be edited further. These responses will be the primary basis by which voters will evaluate candidates for election to the board of directors.
Due to space limitations, the character count is limited for each question. We recommend compiling your answers to application questions in a separate document, then copying and pasting them into the digital application below.
Paper copies of the board application will be available at our customer service desks beginning June 14.