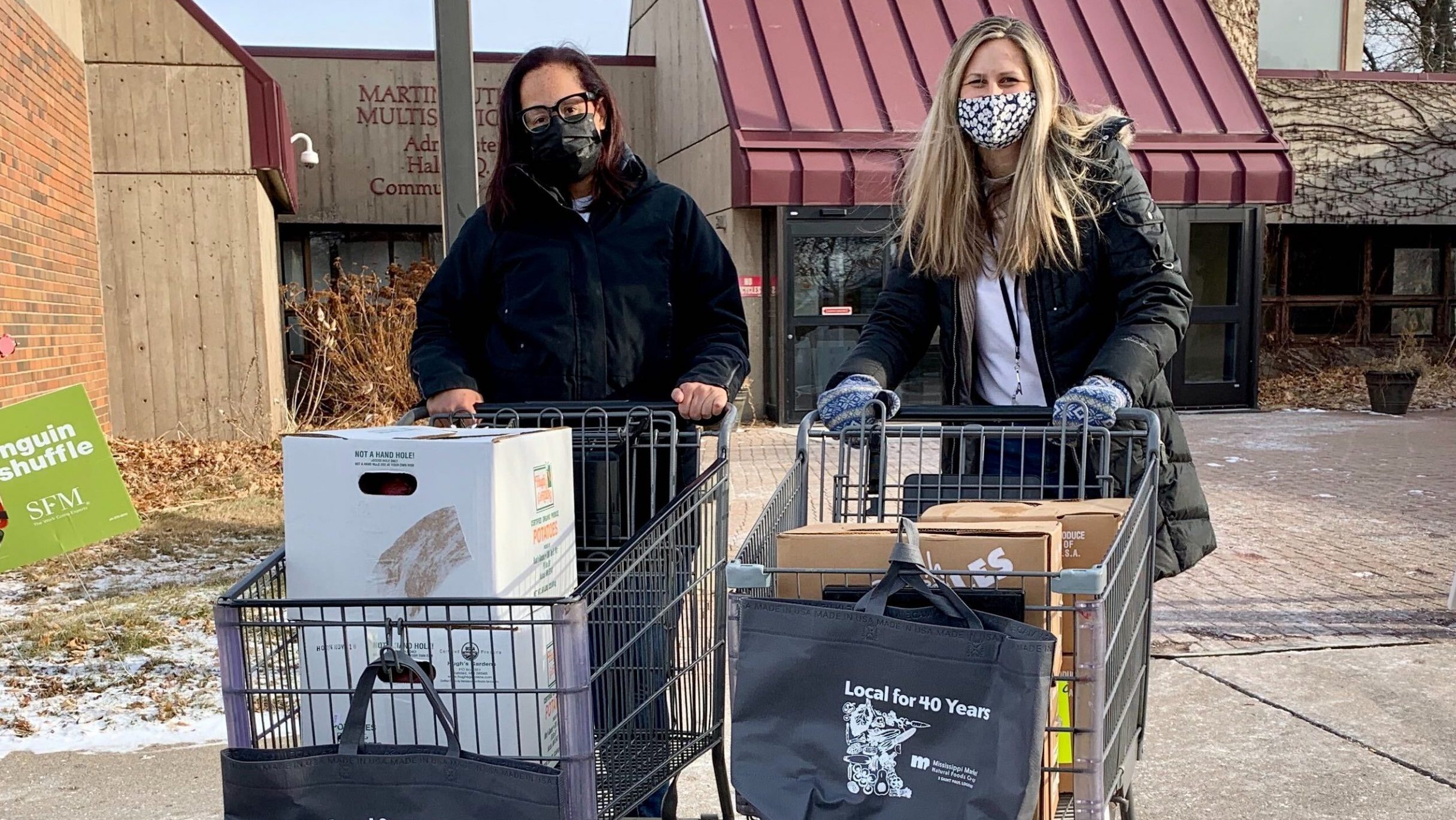 Our food donation program provides delicious and healthful food to food shelves and neighborhood organizations hosting food distributions for our community.
To meet the increase in hunger that our community is experiencing due to ongoing impacts of the Covid-19 pandemic and inflation, community organizations and nonprofits can now request a fresh food drop from the co-op of up to $250 worth of produce once per year.
We understand that a just food system needs not only food to be accessible but also healthy, nutritious and culturally appropriate. When our food shelves or food-relief organizations aren't able to access sustainably grown or culturally relevant produce, the co-op aims to fill the gap with donations from local, organic and sustainable farmers and makers.
When considering a potential food donation, Mississippi Market looks at the following criteria:
Is your organization a registered 501(c)(3) nonprofit? Food donations are granted to 501(c)(3) nonprofit organizations. 
Is your organization located in Saint Paul or the surrounding community? Priority is given to organizations based in Saint Paul.
When is your event or distribution taking place? Requests must be submitted at least three weeks prior to the date the food is needed.
When did your organization last receive a food donation from Mississippi Market? Food donations are generally granted to organizations once per year during the co-op's fiscal year (July-June).
Food Donation Request Form