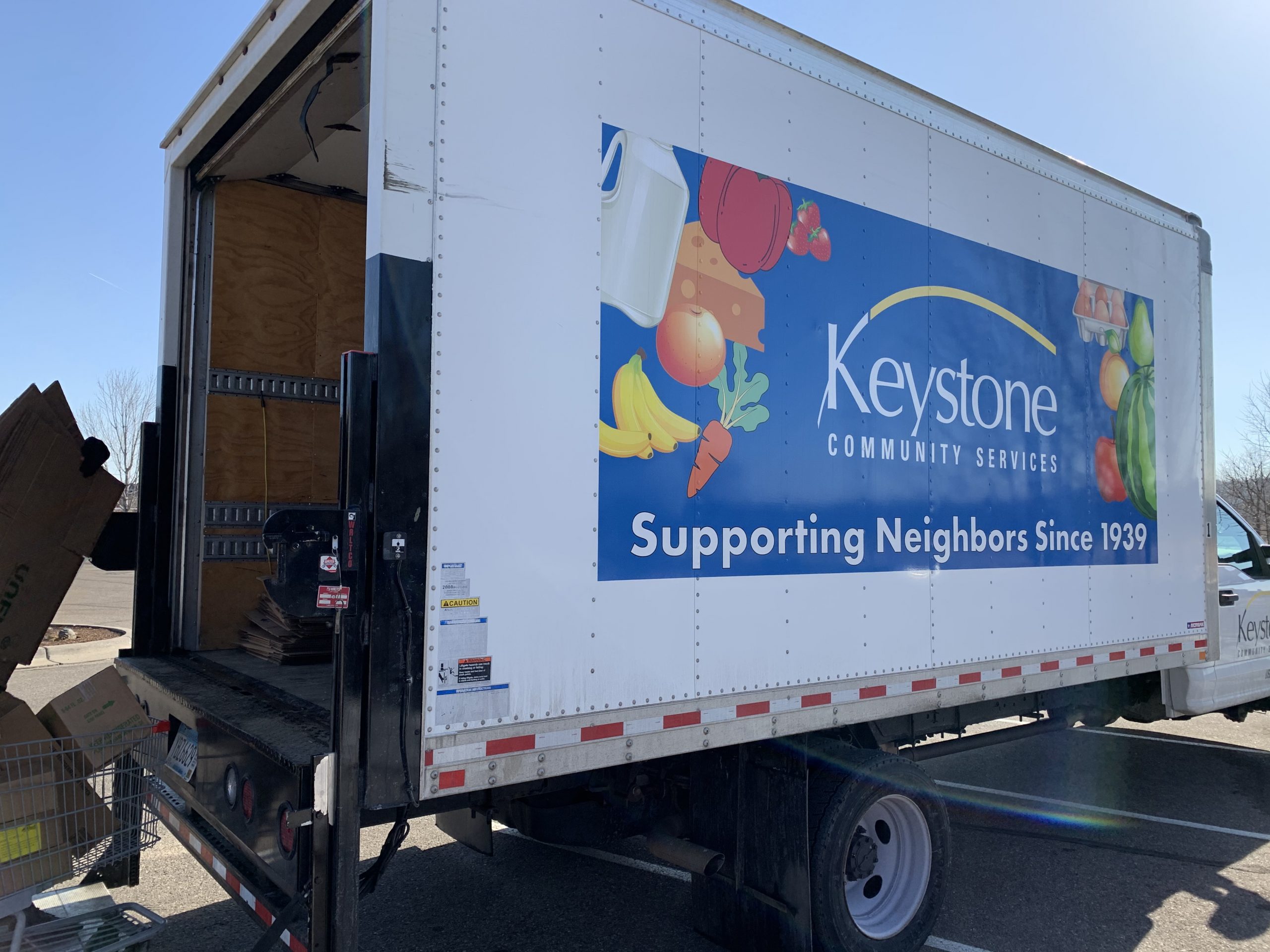 Food Rescue with Keystone Community Services
Starting in 2021, the co-op partnered with local food shelf Keystone Community Services and local fresh distributor Albert's to rescue additional food going to waste while supporting community members in need. Each week, Albert's lets us know which fresh items they have a surplus of or that might be dating out in the next 10 days. Our partners at Keystone then review the list and select the items needed by their community, such as fresh blueberries or organic chicken thighs. They are often looking for fresh and healthy items or dietary and culturally specific items that they don't always have access to. Mississippi Market helps cover the costs associated with transporting and pays the small fee per case. From there, Albert's delivers the items to our West 7th store and Keystone picks up the items to distribute at their food shelves. A win for the environment and our community!
Food Donation Bins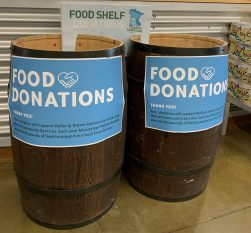 Mississippi Market collects food donations to support food shelf clients of Hallie Q. Brown Community Center and Merrick Community Services year-round. We collect donations from our shoppers and save up surplus food items from all of our three stores.
In 2020, we donated 24,186.60 pounds of food.
In 2021, so far, we have donated 13,799 pounds of food.
You are welcome to bring in food donations from home or purchase items to donate while shopping at the co-op. Look for the food donation bins near the cash registers to place your donations.