Local Food Shelf Partners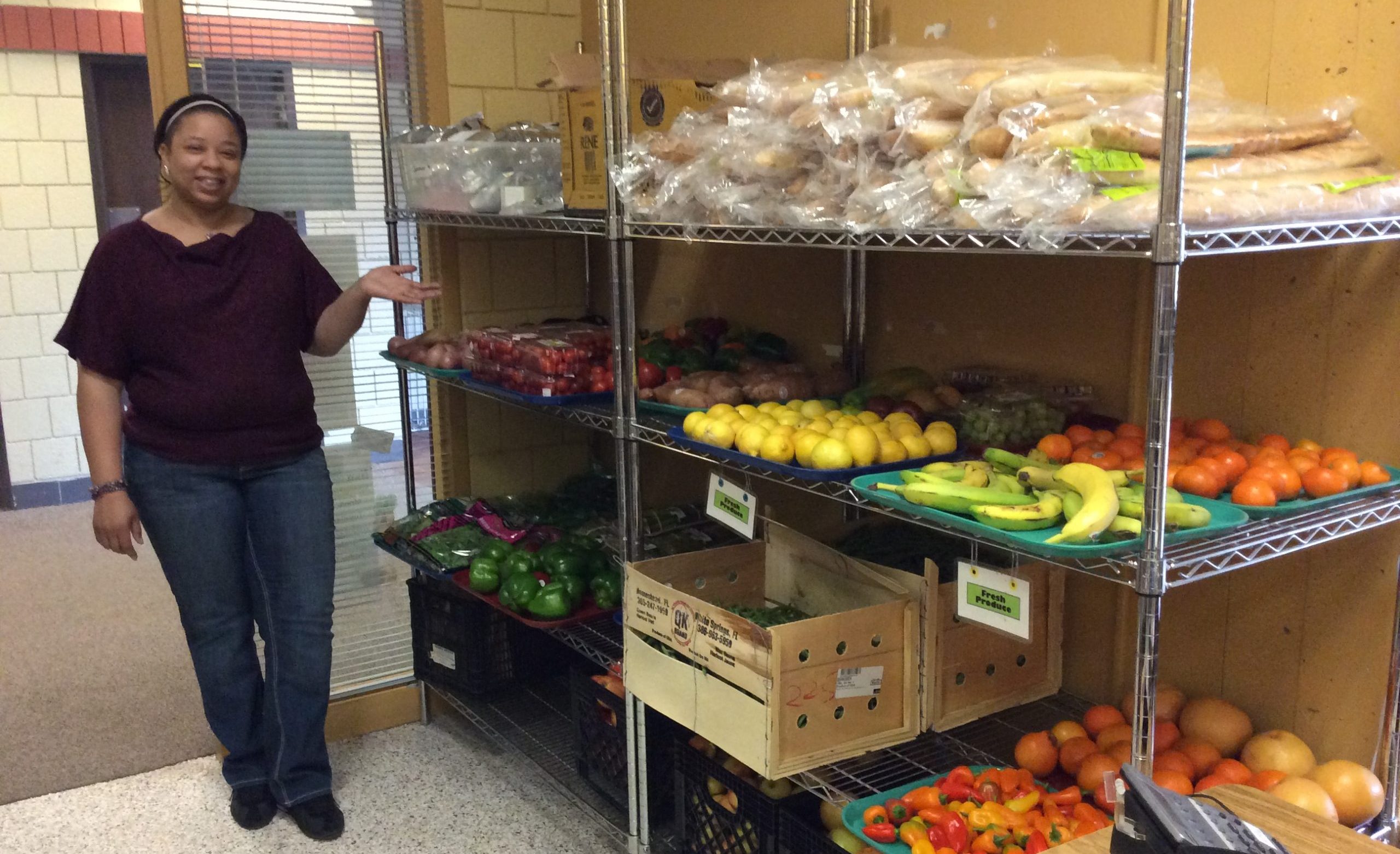 Mississippi Market partners with five local Saint Paul food shelves to ensure surplus food doesn't go to waste and that our neighbors who are in need can access healthful food. If you or someone you know is looking for food support, the below food shelves are great resources. If you are looking to support the important work of our food shelf partners, you can place food donations in our store's collection bins, make a donation in March during Minnesota FoodShare, or visit the websites below to volunteer or donate directly.
Department of Indian Work
Located at: 1621 Summit Ave. St. Paul, MN 55105
The Department of Indian Work (DIW) addresses needs and issues in the American Indian community, respecting the cultural and spiritual diversity of the people it serves. DIW develops and coordinates programs that empower American Indian people toward self-determination. They also provide emergency services, including shelter, clothing, funeral assistance, a food shelf, and prescription assistance.

Hallie Q. Brown Center
Located at: 270 N. Kent Street St. Paul, MN 55102
Hallie Q. Brown Community Center (HQB) is a Saint Paul-based nonprofit social service agency open to all. HQB improves the quality of life in Saint Paul by providing access to critical human services and programs while honoring African American heritage and culture. HQB operates a food shelf, a clothing closet, senior programming, affordable childcare and youth education services to meet the diverse needs of Saint Paul's multicultural community. The food shelf operates on a client-choice model to address basic needs, includes pet food, and has fresh produce, bread, and culturally specific foods.
Keystone Community Services
Located at: Midway: 1916 University Avenue W. St. Paul, MN 55104 and Rice Street: 1459 Rice Street, Suite 3 St. Paul, MN 55117
Keystone Community Services is a community-based human service organization helping feed the hungry and assisting people in crisis throughout a large service area in Ramsey County. Keystone operates a variety of human service programs for all ages at multiple locations. Programs include a preschool; after-school support for at-risk, school-age children and youth; case management for seniors, the disabled, and at-risk families; and a comprehensive seniors program that provides Meals on Wheels, peer counseling, and programs for active seniors. To meet basic needs, Keystone operates two food shelves and a mobile food distribution program, the Foodmobile.

Merrick Community Services
Located at: Gustavus Adolphus Lutheran Church: 1669 Arcade Street N. St. Paul, MN 55106 and Woodland Hills Church: 1740 Van Dyke Street St. Paul, MN 55109
Merrick Community Services works to meet neighbors' basic needs to ensure a healthier and more secure East Saint Paul community for all. Merrick's programs range from employment services to youth and senior services to basic needs such as the food shelf program. The food shelf program provides fresh and healthy food to low-income residents on the East Side of St. Paul. Utilizing a client-choice model, participants can shop for their specific needs while satisfying individual, family, and cultural preferences. The program features both mobile food shelves and multicultural produce distributions.

Neighborhood House
Located at: Wellstone Center: 179 Robie St. E., St. Paul, MN 55107 and Francis Basket: 1293 E. Maynard Dr. #410, St. Paul, MN 55116
Neighborhood House is a multicultural, multilingual community center with programming for all ages and open doors for all people and is often a first stop for new immigrants and refugees. Neighborhood House has been around since 1897 and fulfills its mission by providing programs and services to individuals and families through emergency assistance, long-term social assistance, youth activities and seniors programming, including home-delivered meals and Home Share. Neighborhood House's food support program includes two food markets on the West Side and Highland Park, SNAP outreach, and a NAPS (nutritional assistance program for seniors) distribution sites.

---
If you are not located in Saint Paul, Hunger Solutions provides an interactive map to find food resources across the state of Minnesota.
---