We love a good sandwich, and the best ones are made with locally-baked artisan breads. You'll find a large selection of delicious breads from local bakeries on our shelves, including Great Harvest Bread Co., Rustica Bakery, Wedge Co-op, and Brake Bread. We carry numerous sliced sandwich breads and tortillas, plus fresh-baked bagels delivered daily from St. Paul Bagelry. You'll also find fresh-baked treats made from scratch daily by our in-house bakers, including: muffins, scones, cookies, sweet and savory turnovers, and more. A variety of vegan and gluten-free options are also available.
Meet Our Makers & Producers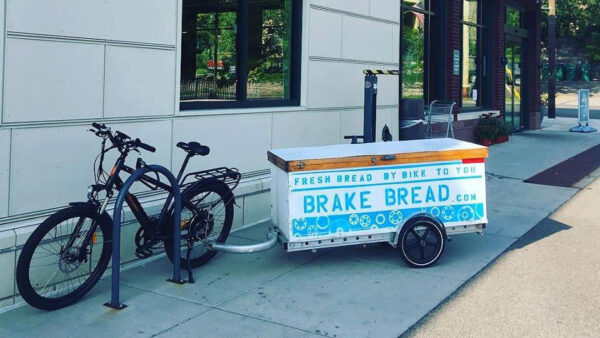 Brake Bread
St. Paul, MN
Brake Bread is a local community-supported bakery that delivers fresh baked goods via bicycle within St. Paul. They sell their delicious naturally-leavened, fresh baked breads directly at our Selby and West 7th stores. Our West 7th store also serves as a delivery and pick up site for their weekly CSA bread subscribers.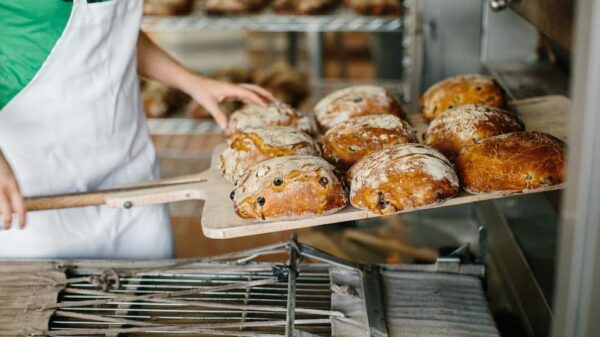 Rustica Bakery
Minneapolis, MN
Rustica is an independent neighborhood bakery located in south Minneapolis. Everything they bake is made with premium ingredients. They believe that the best baked goods are made using labor intensive processes without any short cuts! The result is bread that is full of complex flavors, a range of textures, and a naturally long shelf life. Rustica is committed to people, process, and healthy ingredients.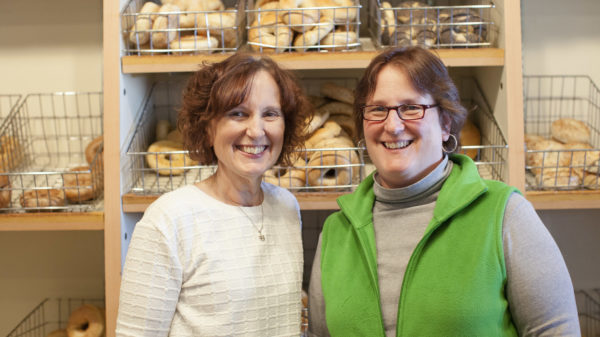 St. Paul Bagelry
St. Paul, MN
St. Paul Bagelry has been baking some of the most sought-after bagels in the Twin Cities since 1991. Dodie and Peggy, two sisters and lifelong friends bought the St. Paul Bagelry to put down roots and bring their welcoming spirits to a great community space. At their St. Paul storefront, New York-style bagels are made from scratch and delivered to our co-op daily. You'll also find a number of their flavored cream cheeses on our shelves.