We love a good sandwich, and the best ones are made with locally-baked artisan breads. You'll find a large selection of delicious breads from local bakeries on our shelves, including Great Harvest Bread Co., Rustica Bakery, Wedge Co-op, and Brake Bread. We carry numerous sliced sandwich breads and tortillas, plus fresh-baked bagels delivered daily from St. Paul Bagelry. You'll also find fresh-baked treats made from scratch daily by our in-house bakers, including: muffins, scones, cookies, sweet and savory turnovers, and more. A variety of vegan and gluten-free options are also available.
Meet Our Makers & Producers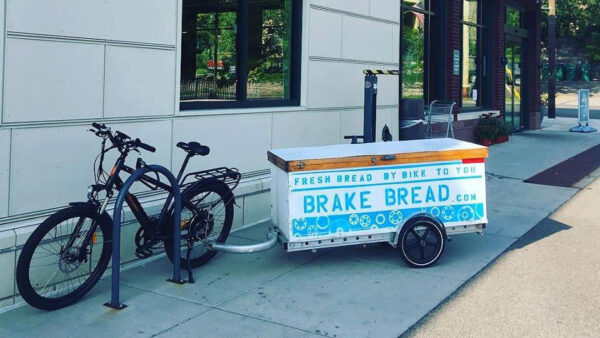 Brake Bread
St. Paul, MN
Brake Bread is a local community-supported bakery that delivers fresh baked goods via bicycle within St. Paul. All of their breads are naturally-leavened (sourdough) and all of the grains they use are certified organic or grown using organic practices to support Minnesota farmers going through the organic transition process. Each loaf directly supports local Minnesota farmers, millers, and bakers. You can find their delicious freshly-baked breads at our Selby and West 7th store locations.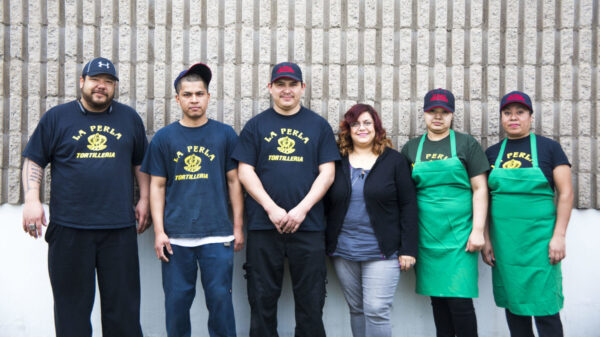 La Perla Tortilleria
Minneapolis, MN
After husband and wife Jose and Noemi Payan moved to Minnesota from Chicago in 1994, they quickly realized that there were no tortillerias to be found. They decided to make and sell their own tortillas under the name La Perla, meaning "the pearl."  Today, they have dozens of employees, multiple locations, and make and sell more tortillas than anyone else in the city!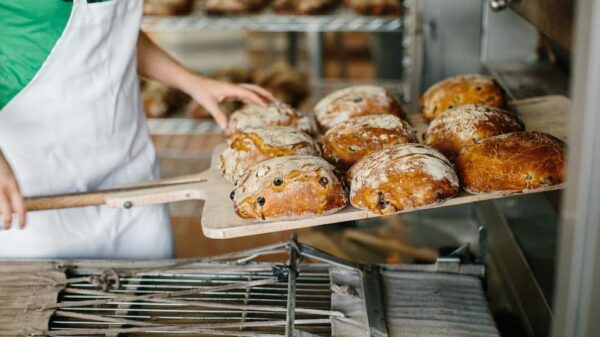 Rustica Bakery
Minneapolis, MN
Rustica is an independent neighborhood bakery located in south Minneapolis. Everything they bake is made with premium ingredients. They believe that the best baked goods are made using labor intensive processes without any short cuts! The result is bread that is full of complex flavors, a range of textures, and a naturally long shelf life. Rustica is committed to people, process, and healthy ingredients.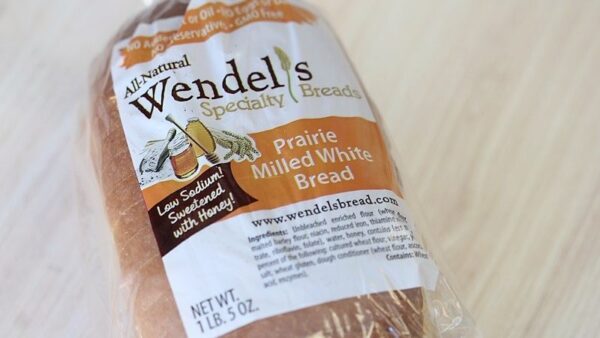 Wendel's Specialty Breads
Victoria, MN
Wendel's Specialty Breads are all-natural, GMO-free, low in sodium and calories, and rich in whole grains. Made with no added fat, refined sugars, eggs or dairy, these wholesome, hearty breads are available in seven flavorful varieties, including whole wheat, prairie milled white, honey whole grain, country white whole wheat, and more. These tasty breads are preservative-free and naturally-sweetened with molasses and honey.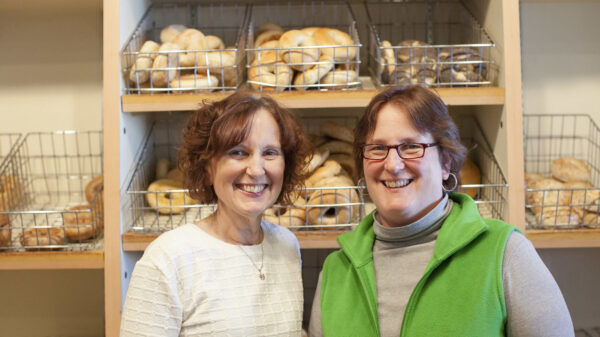 Saint Paul Bagelry
Saint Paul, MN
Saint Paul Bagelry has been baking some of the most sought-after New York-style bagels in the Twin Cities for decades. Family-owned and operated by sisters and lifelong friends Dodie and Peggy, they bake over 4,000 bagels from scratch every day, which are delivered fresh daily to Mississippi Market. Their bagels, including Plain, Poppy Seed, Sesame, Everything, Cinnamon Raisin, and more are all-natural and made without preservatives of any kind. You'll also find several tubs of their delectable cream cheeses on our shelves.