Mississippi Market's meat and seafood department provides the best-quality, sustainably-raised beef, chicken, bison, lamb, and seafood. We support farmers and vendors that provide you with hormone-free, antibiotic-free, humanely-raised meat, and sustainably wild-caught and farm-raised seafood. Our direct relationships with farmers and fishermen ensure we know exactly how the animals were raised and cared for, and it means our products are always exceptionally fresh. On average, over 90% of the meat we sell is locally sourced!
COVID-19 Update:
We have built strong relationships with our local farmers and producers not just because their food is delicious, but because we know a strong local food system increases our community's food security and enriches our local economy. In response to recent news regarding potential supply shortages of fresh meat products due to COVID-19, we want to reassure you that we are in regular conversation with the local and regional farmers and ranchers that supply our co-op, and we are not experiencing any significant supply side disruptions to our availability of fresh and frozen meat products. We've spoken directly to our local producers like Kadejan in Glenwood, MN and Pastures A Plenty in Kerkhoven, MN who assure us they are taking additional steps to prioritize the health and safety of their workers and products during this challenging time.
Meet Our Makers & Producers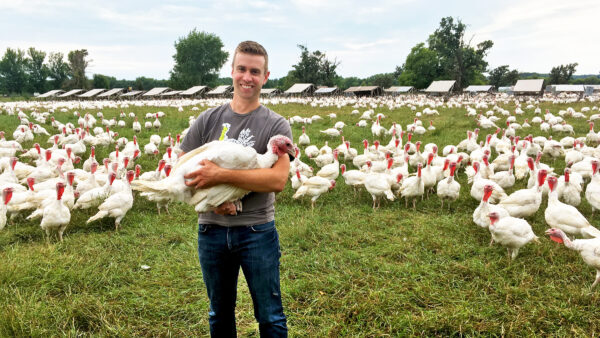 Ferndale Market
Cannon Falls, MN
Ferndale Market, a third-generation turkey farm named after farmer John Peterson's grandparents Fern and Dale, raises all-natural, free-range turkeys. Each turkey grows at a natural pace, without the use of antibiotics or artificial growth promotants. They enjoy access to fresh air and a natural diet of grains and seeds with a custom-blended mix of vitamins and minerals.
For over 74 years, the Peterson family has maintained a passion for caring for the land and their turkeys. Their commitment to local communities, farmers, and healthy, high-quality products showcases why they're one of our trusted Local Champions.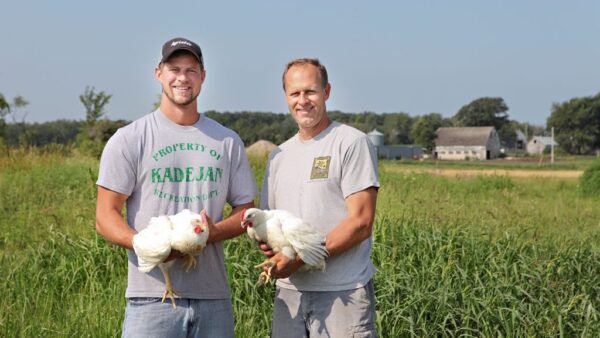 Kadejan
Glenwood, MN
Kadejan began custom processing pheasants and hens in 1989 for local area farmers and developing a market for their products in Twin Cities-area fine dining establishments. As they were working with various local chefs, many began asking for "free-range hens". Kadejan chickens are raised naturally in small flocks, are free roaming and never caged, and are fed whole grains.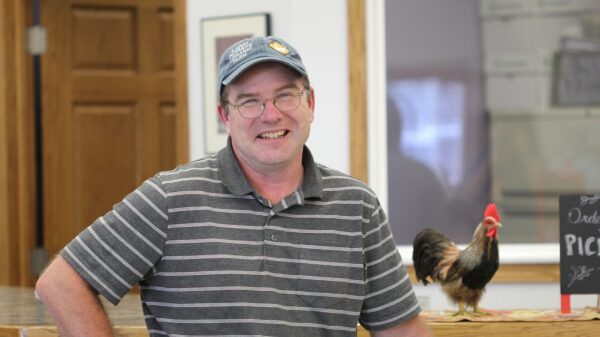 Larry Schultz Organic Farm
Owatonna, MN
Larry Schultz's family has been using organic farming methods since his great-grandfather first moved onto their land in Owatonna. He prides himself on selling the freshest eggs possible – they're candled and graded the same day as they're laid! Schultz free-range, organic turkeys and chickens are fed organic flax seeds, small grains, pasture grasses and bugs, making for happy birds, flavorful poultry, and rich colored egg yolks.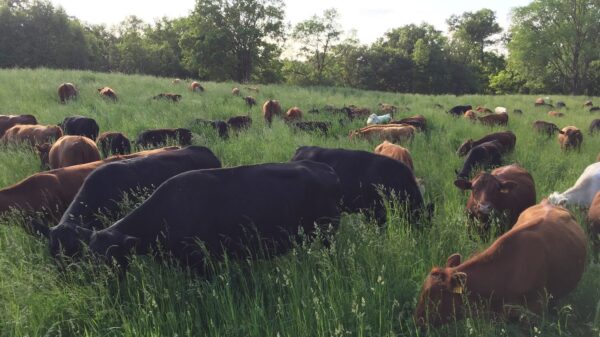 Thousand Hills Cattle Co.
Cannon Falls, MN
Thousand Hills Cattle Company nourishes soil, plants, cattle and people by holistically grazing cattle. Their 100% grass-fed cattle management practices are good for animals, people and the planet, and promote long-term health, wellness and environmental sustainability. They have strict standards for their heritage breed, free-range, grass-fed beef and pride themselves on raising the highest quality cattle, which are never given antibiotics, artificial hormones, GMOs, grain or grain byproducts.