2022 Mississippi Market Co-op Election
Take your membership to the next level by voting for up to two candidates in this year's election. Mississippi Market member-owners will elect up to two candidates to three-year terms. The co-op member-owners you elect to the board will review and establish policies that guide management in their work, monitor the performance of our general manager, develop a long-range vision for the co-op's future, and provide financial oversight of business operations. One membership equals one vote. Each co-op member-owner (individual or household) will cast one ballot.
The Mississippi Market Board of Directors is a policy governance board, meaning they do not engage in operational decisions at the store level. Instead, they are legally responsible for our co-op's overall strategic direction and performance.
Despite our best efforts, we had a small applicant pool this year. We still have room for the option to appoint two additional candidates to the board. These openings are for temporary, one-year terms — an exciting professional development opportunity to help shape the future of your co-op. If interested, complete an application.
Voting will begin Monday, Sept. 26.
---
Board Candidates
Current board members reviewed new candidate qualifications and experiences, resulting in a final slate of two candidates on this year's election ballot. The board of directors evaluated applicants based on their varying levels of experience and demonstrated interests in the following areas: Board Governance, Community Engagement/Connections, Creativity and Entrepreneurship, Diversity and Inclusivity, Financial Experience, and Long-term and Strategic Planning.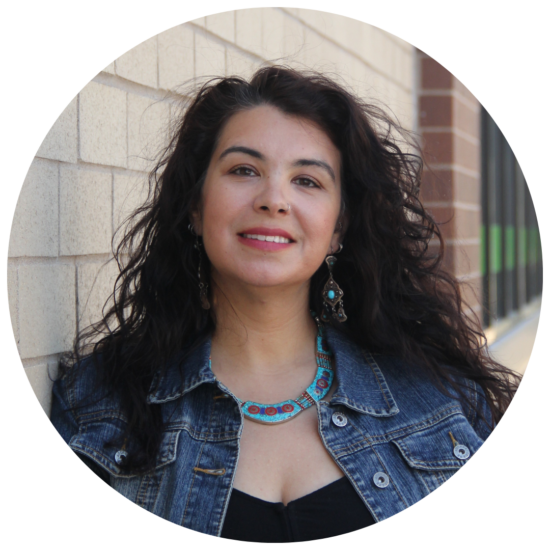 Sophia Yohannes-Smadi
CLICK TO READ FULL CANDIDATE APPLICATION

1. Why are you interested in running for this board?

I began my career in the natural foods industry in 2001 at Mississippi Market's Randolph store, where I served for seven years in several roles. My love for food co-ops and the co-op movement followed me to Fargo, ND in 2008 where I joined a group of community members working to establish a food co-op there. I worked closely with the board of directors for Prairie Roots Food Co-op in Fargo during the initial member-owner recruitment stages, as well as with the board of directors of Amazing Grains Food Co-op in Grand Forks when I served as a department manager there. Having recently returned back to St. Paul, I feel drawn to return to my co-op roots and would love the opportunity to use my experience to serve the co-op in a new capacity.

2. Briefly summarize what professional, leadership, and/or volunteer experience uniquely qualifies you to serve on the board.

I have nearly 15 years of experience in the natural foods industry; primarily in store operations. Most recently I was the store manager at Natural Grocers' Fargo location (2015-2020), where I managed a staff of 30 employees across six departments and was responsible for the overall successful operation and profitability of the store and the management of its inventory. To ensure these successful operations and employee engagement, I organized and facilitated regular training and department meetings and I led collaborations between departments for special events and community outreach opportunities throughout the year. I also served as Volunteer Coordinator and Membership Recruitment and Marketing Coordinator for Prairie Roots Food Co-op.

3. Please describe your experience in one or more of these areas: Board Governance, Community Engagement/Connections, Diversity and Inclusivity, Food Justice, Local Food Systems, and Long-Term and Strategic Planning.

While living in Fargo, I ran for and briefly served on the Parent Equity and Advisory Committee for Education, with the task of advising the district on efforts related to equity and inclusion.

I'm part of the Diversity Community of Practice as a staff member at the University of Minnesota.

At Natural Grocers, I headed the planning committee with our on-site nutritional health coach; we worked with department managers and community partners for planning community outreach events, cooking classes, and other in-store events.

4. Please describe how you would contribute to the diversity, equity, and inclusivity of the board.

I am currently working on obtaining an Equity and Diversity Certificate through the University of MN and also recently joined the DEI committee at work. As a person of color and a member of multiple marginalized groups, I feel it's essential that we have a voice in the diversity and inclusion conversations that are taking place.

5.  In your opinion, what is the role of the co-op in the community? 

There's an element that sets co-ops apart from conventional grocery stores; in most cases, you're not going to receive the level of service or product knowledge you get at the co-op, which is incredibly important if, for example, you're a parent who just found out that your child has a severe food allergy and need help navigating a diet change. The natural foods industry has changed drastically over the last 15 years; folx can go to any big box store or even online and find vegan or gluten-free products, but they are not going to find the level of knowledge or customer service that they get shopping at a food co-op. The co-op serves its neighbors and builds relationships with those people through the service they provide.

6. What is your vision for Mississippi Market's future?

I hope that Mississippi Market can continue its legacy of serving the community through providing access to healthy, locally grown foods and sustainable products, as well as food and nutritional education. I hope we can stand out as a welcoming and nurturing environment for customers and employees alike.

7. The co-op is currently facing many new challenges due to the pandemic and an ever-increasingly competitive grocery industry. What opportunities do you see for innovation and growth for the co-op to overcome these and other challenges?

I think it's important for the co-op to continue to focus on providing excellent customer service and product knowledge. Like I mentioned above, we need to focus on what sets us apart from other retailers, because let's face it, it's not just grocery retailers anymore, there is a myriad of online sources for getting groceries. When I was managing a store up in Fargo, we really pushed the customer service angle, because as someone who had worked at food co-ops, I knew that customer service experience is what brought people back. I think it's also important to take a look at employee satisfaction and engagement, because it has a direct impact on customer service.

8. Tell us about your favorite co-op food, and how you like to enjoy or share it.

I love the heirloom tomatoes when they come in. I like to make toasted sandwiches with pesto, the heirloom tomatoes, and cheese; Drunken Goat if I can find it, otherwise a sharp cheddar also works. It's the best! I also really love the Garlic Lover's Pasta from the deli!

---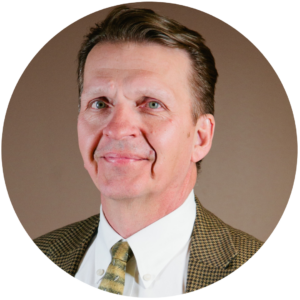 Jon Olson
CLICK TO READ FULL CANDIDATE APPLICATION

1. Why are you interested in running for this board?

Serving on the board is a perfect way for me to serve my community by helping to (1) keep fresh, organic, local food available nearby, (2) keep a thriving business alive, healthy and employing local people, and (3) work cooperatively with people of varied ages and backgrounds who share my interest in sustainable agriculture, fair business practices and plain old good food. Mississippi Market is a cornerstone of my community; my wife and I have lived within three blocks of the Selby store for more than 20 years. It's the primary reason we stayed in the neighborhood when we moved seven years ago. Co-ops are foundational to a healthy, vibrant community, and I want to help this co-op continue on its successful trajectory.

2. Briefly summarize what professional, leadership, and/or volunteer experience uniquely qualifies you to serve on the board.

I'm familiar with the co-op business model and board functions, having served on the board from 2010 to 2015. Recently, I was asked to complete the term of a member who left St. Paul; I'm currently in that position. I've served the Minnesota State System (formerly MNSCU) since 1988. As a Training Director in continuing education, I help employers identify the training their employees need to stay current with modern business practices and technology, and conduct planning, bidding and budgeting to deliver effective educational experiences to Minnesota workers in manufacturing and service industries. This requires well-honed skills in finance, research, long-term planning, relationship building and successful business practices.

3. Please describe your experience in one or more of these areas: Board Governance, Community Engagement/Connections, Diversity and Inclusivity, Food Justice, Local Food Systems, and Long-Term and Strategic Planning.

In my six years as a board member and officer on the Mississippi Market board, I was an integral part of the governance and strategic planning that went into the East 7th store being built and opened.

My leadership experience began in 1986 when, as an adult student at Southwestern Technical College, I became president of the Minnesota State Technical College Student Association. I've since served as a director on boards that include the Minnesota Technical College Association for Customized Training, the Minnesota Council for Continuing Education and Customized Training, and numerous program advisory councils for Minnesota State college academic programs.

During my tenure in the college system I have used creativity and entrepreneurship skills to lead the research, planning and development of new credit and non-credit programs in Emergency Medical Services, Emergency Management, Industrial Safety, and Advanced Manufacturing. Our state college system in Minnesota has been a leader in diversity and equity focus; my every effort along the way has required me to meet standards that support not just racial, gender and cultural equity, but non-traditional career goals for every class of student. I enthusiastically support these requirements and consider their positive results to be a major win for Minnesota.

4. Please describe how you would contribute to the diversity, equity, and inclusivity of the board.

I will contribute by drawing on all of my relevant experience in the college system. Efforts to increase learning opportunities for underrepresented groups has always been in the forefront as I plan education programs. One example: Recent work on Occupational English training for employees in manufacturing companies focuses on creating a welcoming and inclusive workplace for the increasingly diverse workforce here in Minnesota.

5.  In your opinion, what is the role of the co-op in the community? 

A food cooperative is a locally owned retailer uniquely designed to meet a community's food needs and benefit its members. In addition to offering a brick-and-mortar shopping experience, food co-ops support farmers and sustainable food sources both locally and at a distance, which allows them to be less dependent on traditional food-supply chains. The co-op nourishes the community by creating local jobs and buying locally, which keeps commerce and dollars within the community. With shareholders who are member-owners and shoppers, all profits are reinvested in the stores and the communities we serve.

6. What is your vision for Mississippi Market's future?

My vision for the co-op in an increasingly competitive marketplace includes the following areas of focus:

Membership growth
Revenue growth and net profit. (If we continue to focus on the seven cooperative principles, we can achieve positive results in these two areas.)
Help the board and general manager create a work environment that attracts capable workers to our stores.
Provide wages and benefits that are competitive in our community.
Support and continue the existing work on diversity, equity and inclusion. This is a multidimensional effort that encompasses all shoppers, employees and vendors.

7. The co-op is currently facing many new challenges due to the pandemic and an ever-increasingly competitive grocery industry. What opportunities do you see for innovation and growth for the co-op to overcome these and other challenges?

For a co-op in our market, it is difficult to compete price-wise with the vast economies of scale at Whole Foods (Amazon), Costco, Cub Foods, and Hy-Vee. Our opportunities lie in our passion for service; bolstering the local economy; employee satisfaction; clean, sustainable food sources; and environmental stewardship. These practices may not be seen by some as "innovation," but consistent attention to these details will allow us to grow. Satisfied employees and members and increasing shopper numbers will allow us to build toward an economy of scale where we can compete at all levels. And I will lead the effort to tell our stories — with the Mississippi Market co-op as the hero.

8. Tell us about your favorite co-op food, and how you like to enjoy or share it.

A dedicated "foodie" and an excellent cook, I take time to pursue good food products and new ways to prepare them. In the summer, my favorite meal is a BLT with Beeler's bacon and heirloom tomatoes, along with fresh sweet corn — and I love to share this meal with our children and grandchildren.

---