2020 Board of Directors Election
You Hold the Power to Guide Us
In accordance with the International Cooperative Principles, Mississippi Market is run by democratic member control. As a member-owner, you're able to choose new co-op leadership during our annual board election.
Take your membership to the next level by voting for up to four candidates in this year's election. Four open board seats are available—Natalie Kennedy stepped down earlier this year, leaving her seat open with a one-year term; Camille Bryant, Katie Colón and Matt Frank are stepping down after their respective first terms.
The co-op members you elect to the board will review and establish policies that guide management in their work, monitor the performance of our general manager, develop a long-range vision for the co-op's future, and provide financial oversight of business operations. The Mississippi Market Board of Directors is a policy governance board, meaning they do not engage in operational decisions at the store level. Instead, they are legally responsible for the overall strategic direction and performance of our co-op.

Meet Your Candidates
---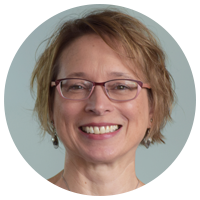 Amy LaFrance
CLICK TO READ FULL CANDIDATE APPLICATION

1. Why are you interested in running for this board?

Because of the eggs. In April, one grocery chain was stocking eggs every other day and running out by 9 a.m. due to national supply chain stutters. Mississippi Market had a steady supply of local eggs, because of their long-term, thoughtful choices to strengthen a healthy, sustainable food system. In an eggshell, this shows that the co-op has many strengths to build on in this challenging moment. Our food systems are being reshaped by global forces of illness and climate change. Hunger is spreading. I want to help ensure that the co-op can continue to provide affordable, healthful food and engage and educate the community. My pandemic preparedness planning experience and leadership skills could be useful contributions.

2. Briefly summarize what professional, leadership, and/or volunteer experience uniquely qualifies you to serve on the board.

Three of my areas of experience may benefit the board: Pandemic preparedness, board participation and organizational leadership. I worked in pandemic preparedness for seven years, including creating a plan for a nonprofit that provides healthful food to vulnerable clients and writing my thesis on public health emergencies. I consulted on preparedness for the Mongolian government. I have seen how strong policies can improve health. While a member of the University of Minnesota School of Public Health alumni board, I leveraged a decade of mentoring experience to lead its mentor committee. My career has included progressive responsibilities, including my current role as Senior Manager for the Research Project Management Office at HealthPartners Institute.

3. Please describe your experience in one or more of these areas: Long-term and Strategic Planning; Diversity and Inclusivity; Legal Experience; Grocery, Local & Natural Food Industry Knowledge/Experience; Supply Chain & Local Food System Knowledge/Experience; and Creativity & Entrepreneurship.

I have contributed to strategic planning processes in professional and volunteer settings. Broad-based input is important, and I seek varied opinions. As an experienced project manager, I understand how to bring ideas from concept to reality. This allows me to contribute thoughtfully to strategic planning.

The co-op's strategic planning should include a spirit of inquiry, well-researched information, and input from experts, distilled through the lens of cooperative principles. My journalistic and public health experiences allow me to gather useful information and engage stakeholders. I hope to help strengthen Mississippi Market's future through that process.

I bring my commitment to diversity, equity, and inclusion to my professional and volunteer activities. I am willing to be uncomfortable and keep learning. As a journalist, I worked to amplify muted voices and participated in an intensive training to better report on race. And I learned as a volunteer, in part by traveling to rural Ethiopia to help support internally displaced Somalis struggling to build a community.

Later I moved to Burkina Faso to launch a child survival project. I was the country director. I was also a student, learning about colonialism, institutional racism, and power. My power was my ability to hire people; my smart move was to let them innovate. It was inspiring to see how people leveraged one opportunity to create others. This was an enduring lesson.

4. In your opinion, what is the role of the co-op in the community?

The co-op nurtures community. It bolsters the local economy and food supply by strengthening local food networks. It provides healthy foods and products. It offers fun events to engage community. The co-op teaches people how to make budget meals and makes basic goods available at consistently affordable prices. Finally, the co-op empowers members to learn more about their own health and provides many avenues for members to strengthen the health of the community as well.

Taking a co-op class instills confidence you can't get from reading a book. After taking a co-op class on fermenting food, I went from learning the basics to making my own recipes and giving ferments to friends. Some make their own ferments now. Co-ops nurture communities.

5. What is your vision for Mississippi Market's future?

The pandemic and global warming present opportunities. So many aspects of how we live are shifting, at a moment when our interdependence is clearly a source of both vulnerability and strength. Mississippi Market's principles and values have guided the co-op to do many things well already – ensuring a safe and healthy supply of local foods and products and leading many local businesses in providing a safe shopping experience for customers.

I believe we can expand and refine what the co-op is already doing, to build a future where local food systems make us more resilient economically and provide a higher proportion of healthy, locally grown food for the community.

6. The co-op is currently facing many new challenges due to the pandemic and an ever-increasingly competitive grocery industry. What opportunities do you see for innovation and growth for the co-op to overcome these and other challenges?


Long global supply chains are vulnerable in a pandemic. This underscores the value of increasing regional alliances to connect farmers to consumers. I believe the co-op can expand such alliances to help create a more robust local food system. This can increase buying power and influence within the food system and individual connection to that system.

On the membership side of the equation, this is a moment in which people are more aware of community and connection. Moving co-op classes online is one example of how Mississippi Market fosters connection. Expanding community outreach to grow membership and better understand what members want will help us grow and remain responsive.

7. Tell us about your favorite co-op food, and how you like to enjoy or share it.

My co-op runs include bulk purchase of "nooch," or nutritional yeast. One of my cookbooks calls it "healthy Cheeto dust." It is my secret ingredient in everything from pasta sauce to hamburgers, thickening sauces and adding umami. If you haven't tried it, may I suggest a trip to the co-op?

Amy has a Master of Public Health and is employed as the senior manager for the Research Project Management Office at HealthPartners Institute. Amy shops primarily at the Selby store and lives in Roseville.

---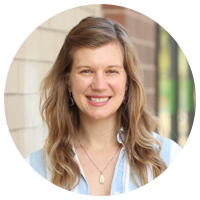 Shannon Lippke
CLICK TO READ FULL CANDIDATE APPLICATION

1. Why are you interested in running for this board?

I am a strong believer in the sustaining quality that is created through a cooperative model, where people of a community combine their unique energies, talents, and ideas around a common goal and make collective decisions that adequately support all people and systems involved. I also believe accessibility to a locally based and sustainably driven food system is the foundation of a healthy community, and Mississippi Market Co-op is a leader in providing holistic care to the public. It would be an honor to serve on this board, to learn more about the intricate processes that keep the co-op functioning under the highest ethical standards, and working with co-op and society members to carry out progressive changes that meet the evolving needs of our local and global communities.

2. Briefly summarize what professional, leadership, and/or volunteer experience uniquely qualifies you to serve on the board.

As a Multicultural Liaison at South Saint Paul Secondary School, my primary role is to support new-to-this-country and non-/limited-English-speaking students and families. I am constantly learning from diverse populations on how to communicate effectively, improve person/school relationships and boost engagement through equity-focused means. This work often expands beyond the classroom and into the community, such as when developing a free monthly food distribution and daily food pantry to counter food security concerns in the district. Six years working in a school setting has taught me to listen earnestly, learn quickly, participate whole-heartedly, and operate professionally with young people, administrators, and community leaders to design and implement structural change across an elaborate system. Beyond my profession, I continuously seek opportunities to advance my understanding of environmental issues. I am currently a volunteer at MN350, have worked on organic farms in California through WWOOF USA (World Wide Opportunities on Organic Farms), worked with the Costa Rican nonprofit Green Communities to educate teens about environmental stewardship, and spent several years leading the Frozen River Film Festival Content Committee in Winona, Minn., to promote environmental and cultural awareness through an artistic platform.

3. Please describe your experience in one or more of these areas: Long-term and Strategic Planning; Diversity and Inclusivity; Legal Experience; Grocery, Local & Natural Food Industry Knowledge/Experience; Supply Chain & Local Food System Knowledge/Experience; and Creativity & Entrepreneurship.

I believe my greatest contributions to the Mississippi Market Co-op Board are within my Diversity and Inclusivity work, particularly through my role as a Multicultural Liaison. Throughout the Covid-19 pandemic and after the killing of George Floyd, we have been reminded with mounting evidence of the many ways Black, Indigenous and People of Color are marginalized across social systems. This perpetual mistreatment has resulted in grave injustices against their individual rights to live freely and free from discriminatory practices that degrade quality of life.

Through my advocacy work with underrepresented students and families, particularly within the Latinx community, I work to reveal and amend practices that widen the opportunity gap, and know this mission begins with welcoming the voices of individuals who experience injustice first hand. As a trained interpreter and translator, I have a special interest in connecting with our Spanish-speaking community to ensure they are included in the conversation, and are equally encouraged to participate in opportunities made available to the public. A la gente que no habla inglés con fluidez, ustedes son miembros esenciales a nuestra comunidad también, y quiero asegurar de que se sientan bien acogidos y involucrados en todas las conversaciones e oportunidades que ofrecen la cooperativa.

I also believe I can contribute positively to the Creativity and Entrepreneurship ambitions of the Board. I am BURSTING with ideas for classes and partnerships to add to the Co-op's already impressive event list and Community Partner Program. A responsible food chain to support the health of consumers, prosperity of local providers and sustainability of our lands is the heart of the Co-op's mission. And, the relationships we sow from creative opportunities to learn and celebrate together is a fundamental element of what keeps our community strong, united, and growing outwards. I would love to be a part of the team that inspires the community to action, through collective art installations that represent the uniqueness of our area, movement classes to promote physical health, and book clubs to stimulate the mind.

4. In your opinion, what is the role of the co-op in the community?

I truly believe the co-op is the center of the community because so much begins and intersects with accessing nutritious food. Food is a daily necessity, but highly dependent on an intricate system of farmers, merchants, carriers and Co-op employees. Leading with the principles that healthy food must be acquired through ecologically and economically sustainable practices demands greater attention to a thoughtful strategy than conventional food suppliers, but it is a system worthy of extra consideration because it provides so much more than one basic need; it supports the overall health of a just society. Purchases at the co-op support the physical health of the consumer, the economic health of every local participant in the supply chain, and the environmental health of our local lands and waterways. The co-op model sets an example for the kinds of sustainable systems we need around the world to maintain an ecological homeostasis, and Mississippi Market helps educate our community on how interconnected all of these issues are to what we eat.

5. What is your vision for Mississippi Market's future?

I see Mississippi Market Co-op as a leader in public health that inspires others to see topics of health from an interwoven and holistic perspective. If you're reading this, there's a good chance you are already conscious of the impacts our daily decisions have on a global scale, which is why you're a Co-op member. For others, this realization may ebb and flow as social and natural disasters feed through the news system, or global monopolies sway our thoughts and consumer habits. Or, this concept may not yet be fully realized by those who are forced to focus on economical or conveniency factors.

I believe through thoughtful interactions and community outreach, we can further educate people on the longterm and expansive benefits of co-op membership, which will ultimately increase a sense of wellness and joy throughout our population, both within the Twin Cities and rippling out to every person that is somehow connected to what we produce here.

6. The co-op is currently facing many new challenges due to the pandemic and an ever-increasingly competitive grocery industry. What opportunities do you see for innovation and growth for the co-op to overcome these and other challenges?

I fear I am overusing the word "community" in my responses, though I find the subject central and irreplaceable to the Co-op's key mission, as well as its greatest contributions. It's easy to get swept up in the new norms of a capitalist, developed society within a globalized world. And while large conventional food industries can market appealing perks like same-day delivery or extra low prices, they cannot meet the deeper needs of people, like being part of a caring community, or feeling satisfied about one's personal contributions to society. The Co-op truly offers a unique experience to be a part of an intimate, interconnected community that nourishes the human being's body, mind, and heart while confronting the ever-worsening global climate crisis. I believe our focus on nourishing the whole complex person rather than the stomach is a practice that sets us above our competition, and one that patrons will embrace once they've experienced the co-op model.

The age of Covid-19 has undoubtedly shaken society and shifted our behaviors, often in response to a stark change in financial or physical circumstances. It is prudent that the Co-op respond appropriately to these societal changes, and I praise the addition of online ordering and curbside pickup at the East 7th store, along with other changes that keep us competitively viable. Unfortunately, ongoing practices throughout the U.S. have continued to expand financial disparities between the working and upper[-upper] class, long before Covid-19 hit. While Mississippi Market offers financial support through the LIME program and budget classes, I am interested in seeking new ways to offer our quality products and services to individuals that have to keep a close eye on their finances. Perhaps the solution comes from more effective communication about existing cost-conscious opportunities as much as the creation of new options, but I believe we can make improvements in this area to welcome in more members, and also meet a need in the communities around all three of our locations.

7. Tell us about your favorite co-op food, and how you like to enjoy or share it.

I love the fresh produce section! And trying new fruits and vegetables in season. Ramp season is always a joy, as is citrus season. I often like to buy multiple varieties of apples or citrus and conduct taste tests with close friends.

Shannon has a B.A. in Mass Communications and works as the Multicultural Liaison for South St. Paul Secondary School. Shannon lives in St. Paul and shops at the West 7th location.

---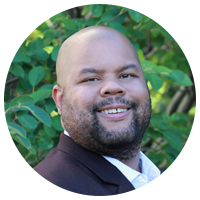 Noel Nix
CLICK TO READ FULL CANDIDATE APPLICATION


1. Why are you interested in running for this board?

My wife and I have been regular customers of Mississippi Market since we moved to Saint Paul nearly 10 years ago. We have a strong interest in many of the facets of Mississippi Market's business model: locally sourced foods, healthy eating, sustainable agriculture, and community oriented approaches to business. I see joining the board of Mississippi Market as a way of supporting a business that advances these values. In particular, I am interested in learning more about cooperative business models. As COVID-19 continues to impact our economy, I believe that cooperative models will play an important role in advancing community leadership in our economic recovery.

2. Briefly summarize what professional, leadership, and/or volunteer experience uniquely qualifies you to serve on the board.

My career has spanned a number of roles in business, local government, and community development. I hold a BS in Marketing and Master in Urban and Regional Planning. I previously worked in the packaged foods industry, spending a year working in promotion marketing at General Mills. Since then, I've dedicated my career to community and economic development, holding positions in residential property management, advocacy, and local government leadership. I have served on advisory or governing boards for six different organizations, serving in multiple roles including co-chair.
Currently, I work in the Saint Paul Mayor's Office where, among other activities, I help advise the mayor on community informed economic and infrastructure development.

3. Please describe your experience in one or more of these areas: Long-term and Strategic Planning; Diversity and Inclusivity; Legal Experience; Grocery, Local & Natural Food Industry Knowledge/Experience; Supply Chain & Local Food System Knowledge/Experience; and Creativity & Entrepreneurship.

In my work at the City of Saint Paul, I've participated in and led strategic planning sessions regarding various policy issues. I have also participated in strategic planning retreats for various nonprofit and political organizations. I work with the City of Saint Paul's Chief Equity Officer and other senior leadership on efforts to advance racial equity through policies and procedures, as well as bring diverse and underrepresented voices into decision making processes. I work closely with staff on shaping and advancing the City of Saint Paul's economic development and business support strategies. In my previous work at General Mills, I had the opportunity to work on planning and executing grocery retail promotion strategy and tactics.

4. In your opinion, what is the role of the co-op in the community?

Cooperatives like Mississippi Market are a vehicle for community members to come together to provide greater access to fresh, healthy, sustainably grown food. While there is increasing competition from other retailers, our co-op still plays an important role in bringing our community together around food. Whether it's offering regionally grown produce, specialty products, or offering classes on growing and preparing food, the co-op is a critical part of our community's healthy living ecosystem. As a co-op business, Mississippi Market also plays an important role in creating opportunities for community participation and community leadership in guiding and supporting the business's growth and helping to shape its role in our community.

5. What is your vision for Mississippi Market's future?

I see Mississippi Market continuing to be a leader in partnering with local communities to bring fresh, healthy food to neighborhoods where there are limited healthy options. I also see Mississippi Market finding new, cost effective ways to bring community members together around understanding, preparing, growing, and celebrating healthy food in ways that increases customer loyalty and brings in new customers and members.

6. The co-op is currently facing many new challenges due to the pandemic and an ever-increasingly competitive grocery industry. What opportunities do you see for innovation and growth for the co-op to overcome these and other challenges?

Looking ahead, it will be critical for Mississippi Market to reinforce it's core comparative advantage as a community owned and community focused business. While other retailers may offer similar products, as a co-op Mississippi Market has the opportunity to find new ways to bring the communities our locations serve together around healthy food and healthy living. We can explore new ways to collaborate with other businesses and organizations in the healthy living sector to reinforce our co- ops role as a hub for health and bring new customers and members in the door. At the same time, we must continue to find ways to bring in and keep customers by offering additional healthy and unique products that other retailers simply don't sell.

7. Tell us about your favorite co-op food, and how you like to enjoy or share it.

My absolute favorite co-op food is the Sea Tangle Noodle Company kelp noodles. I combine the kelp noodles with beef broth, beef or chicken that I have grilled or smoked myself, along with fresh onions, jalapenos, cilantro, bean sprouts, and thai basil to create a homemade low-carb pho.

Noel holds a B.S. in Marketing and Master of Urban and Regional Planning, and currently works in the St. Paul Mayor's office as an adviser on community informed economic and infrastructure development. Noel lives in St. Paul and shops at the Selby location.

---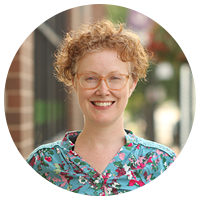 Jennifer Pennington
CLICK TO READ FULL CANDIDATE APPLICATION

1. Why are you interested in running for this board?

I am passionate about organic, local food, food justice, community care and connection, and nurturing a relationship with the earth, to be a good steward.

2. Briefly summarize what professional, leadership, and/or volunteer experience uniquely qualifies you to serve on the board.

I grew up on a 16 acre fruit & vegetable farm in Wisconsin. I started working on the farm when I was 7 & learned everything from driving a tractor to growing from seeds to selling at farmers markets to helping to run a U-Pick and Ready-Pick farm. It was a vibrant community gathering place, attracting 3,000 people every weekend. As an adult, I worked in nonprofits for over 20 years & then moved into arts-based businesses including founding the first arts-based public benefit corporation in Minnesota. I've sat on a number of nonprofit boards, I am passionate about my organic garden, & a few years ago I converted my boulevard into a pollinator garden. I truly believe my children love eating vegetables because they have grown up in the garden.

3. Please describe your experience in one or more of these areas: Long-term and Strategic Planning; Diversity and Inclusivity; Legal Experience; Grocery, Local & Natural Food Industry Knowledge/Experience; Supply Chain & Local Food System Knowledge/Experience; and Creativity & Entrepreneurship.

I was a fellow with the Minnesota Council of Foundations, and my project was building a supplier diversity program. Diversity, Equity, and Inclusion is incredibly important if we are to create a community that works for all of us, that includes racial & economic justice as well as food justice. I have a lot of experience with Creativity & Entrepreneurship having sat on the Art Shanty Projects board, and I currently sit on the Northern Lights board. I have also started several arts-based businesses. I have planted a pollinator garden of mostly native plants and flowers, and I have an organic garden. I make tinctures from the common plantain plant and from echinacea as well as others. I do food preservation such as canning and dehydrating as well as freezing. I have worked with legal on everything from working for the ACLU to Restorative Justice Community Action to guiding a nonprofit to form as a 501c3 to incorporating businesses, etc. I have created and implemented Strategic Plans for many different organizations.

4. In your opinion, what is the role of the co-op in the community?

The co-op provides an enormous benefit to the community by being a place to purchase healthy food to supporting the local food economy to providing living wage jobs for people and offering classes for people to learn how to cook for themselves, food preservation, supporting local gardens through the annual plant sale, etc. The coop creates a ripple effect of many benefits.

5. What is your vision for Mississippi Market's future?

To continue to support and expand opportunities for the local food economy, to open locations in food deserts in Ramsey County, to continue job creation, and to nurture people's learning and understanding of how to cook, food preservation, and grow food.

6. The co-op is currently facing many new challenges due to the pandemic and an ever-increasingly competitive grocery industry. What opportunities do you see for innovation and growth for the co-op to overcome these and other challenges?

Curbside pick up and delivery, especially if it is with an electric vehicle, are great opportunities for growth and are important not just during the pandemic but also for those that are homebound or don't have great transportation options to get to the coop. Another opportunity is to possibly partner with the schools to provide more classes and workshops for kids to learn how to grow and cook their own food, whether the classes are in- person or online. Maybe starting a podcast that includes guests of local farmers and food producers as well as chefs. The creation of passive income streams such as offering low cost online webinars on growing food, cooking and baking, food preservation, etc.

7. Tell us about your favorite co-op food, and how you like to enjoy or share it.

My favorite co-op food is the You Betcha kimchee as well as the deli's hand pies. I also love Cry Baby Craig's Hot Sauce & the dried mangos and cherries. Peace Coffee is what I drink every morning, & I always look forward to when Featherstone farms has their carrots in season. I can't pick just one!

Jennifer has a B.S. in Social Science and a Master of Public Administration. She is the co-founder and CEO of Arts & Rec. Jennifer lives in St. Paul and shops at the West 7th location.

---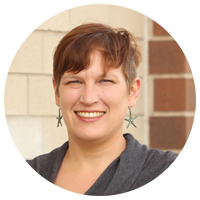 Molly Phipps
CLICK TO READ FULL CANDIDATE APPLICATION

1. Why are you interested in running for this board?

I am passionate about supporting and nurturing the local food system from farmers to consumers. The COVID-19 pandemic has only underscored the fragility of our global supply chains and the need for strong and resilient local food systems that benefit all community members. Community-owned cooperatives are a crucial part of a just food system that supports farmers, food producers, and the land while putting community health and wellbeing over huge profit for a few. I run a small farmers' market where we nurture emerging food producers as they hone their skills; the Mississippi Market is a complementary part of the local food system I would like to help strengthen.

2. Briefly summarize what professional, leadership, and/or volunteer experience uniquely qualifies you to serve on the board.

I have served on boards since I was in high school and lived in cooperative housing in college. I am the Executive Director of the West Side Farmers Market, where I led the effort to become a nonprofit in 2019. I served on the Minnesota Association of Environmental Education's Board of Directors and was the board president as we went through strategic planning that resulted in major structural changes to the organization to focus its scope of work and make space for positive, sustainable growth. I have been a climate scientist, environmental educator and evaluator, and I have a passion for food. The food system integrates all my interests and directly impacts people's lives. I am a systems thinker who loves working on a challenge with others.

3. Please describe your experience in one or more of these areas: Long-term and Strategic Planning; Diversity and Inclusivity; Legal Experience; Grocery, Local & Natural Food Industry Knowledge/Experience; Supply Chain & Local Food System Knowledge/Experience; and Creativity & Entrepreneurship.

I love strategic planning! Taking the time to pause and think about goals and how to achieve them is vital and energizing. It is easy to get mired in everyday work and lose focus; clear goals and expectations make ambitious things possible. My experience as an evaluator, and leader has shown me the value of a thorough and thoughtful plan to make work easier to accomplish and more satisfying. I work in the supply chain and the local food system at the West Side Farmers Market where I have served on the leadership team since 2013 and as ED since we incorporated as a non-profit in 2019. As a small neighborhood market, we work with food producers in the early stages of their journey. I have worked with many farmers over the years and know of their struggles to find land and financing, difficulties navigating licensing and insurance, as well as climate uncertainties and crop failure as they try to make a good living growing and producing high-quality food. A more connected local food system across markets and food producers will help our region and gives farmers and food producers viable options that consider the well-being of human and environmental health over the industrial agriculture system.

Additionally, I am working to better educate myself on race and racism and am actively working toward being anti-racist. We all need to actively examine our personal and institutional policies, that perpetuate racist systems and work to replace them with just policies and ways of being.

4. In your opinion, what is the role of the co-op in the community?

The co-op should be a leader in advocating for the use of cooperative principles more widely in society. Cooperative systems where the good of the community matters more than individual profit can demonstrate to the community the bright possibilities when businesses put aside corporate profits so all can thrive.

Additionally, the co-op should continue to work to rebuild a robust and just food economy locally and globally. The co-op can work with farmers, food producers, and food consumers to make fresh local food accessible, appealing, available, and utilized. A stronger local food system will address climate change, community health, and the economic vitality of small- scale organic farming.

5. What is your vision for Mississippi Market's future?

I see the Mississippi Market as a vibrant collection of stores full of local and global food and craft products produced by fairly- paid workers in ways that mitigate harm to the environment. I envision stores where all workers are happy and feel justly treated and members are more involved in their co-op. Ways to involve members more at Mississippi Market could include expanding and broadening class offerings, as well as offering more opportunities for members to give back to the community as a member of the co-op. Being a co-op member would mean more than quarterly discounts and yearly member refunds; it would mean becoming a part of vibrant community.

6. The co-op is currently facing many new challenges due to the pandemic and an ever-increasingly competitive grocery industry. What opportunities do you see for innovation and growth for the co-op to overcome these and other challenges?

COVID-19 has created many new and unexpected challenges for essential businesses and front-line workers. From supply chain shortages to worker safety, to bewildered customers, the challenges have been great. Yet, Mississippi Market was a leader in store safety and in compensating front-line workers for the increased risk and stress associated with working through a contagious pandemic. The smooth response to this pandemic is as an opportunity to be a leader in the community: when signals from the powers that be were disjointed, the co-op stepped up and did the right thing to protect people. As the global supply chain has been weakened, the Mississippi Market is poised to help us find another way forward that is more sustainable for all.

7. Tell us about your favorite co-op food, and how you like to enjoy or share it.

It is hard to pick one particular food I like best. My favorite part of the co-op is the extensive bulk section. Pre-packaged food wastes a lot of resources and I appreciate being able to reduce the waste associated with purchasing food.

Molly has a Ph.D. in Free-Choice Learning, Science Education and Oceanography and is the Executive Director of the West Side Farmers Market. Molly lives in St. Paul and enjoys shopping at all three locations.

---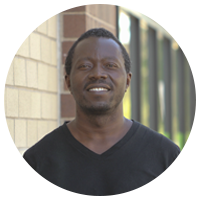 Hindolo Pokawa
CLICK TO READ FULL CANDIDATE APPLICATION

1. Why are you interested in running for this board?

I have the experience of serving on boards and can bring a representation that supports the values Mississippi Market represents. I am also the current Farm Manager at Frogtown Farm. My farming background has allowed me to understand the level of food sovereignty needed in our communities.

2. Briefly summarize what professional, leadership, and/or volunteer experience uniquely qualifies you to serve on the board.

I have been a board member for several different organizations, and I understand the fiduciary responsibilities such membership requires. As a person of color, I bring to the board a representation that supports the community served by Mississippi Market.

3. Please describe your experience in one or more of these areas: Long-term and Strategic Planning; Diversity and Inclusivity; Legal Experience; Grocery, Local & Natural Food Industry Knowledge/Experience; Supply Chain & Local Food System Knowledge/Experience; and Creativity & Entrepreneurship.

I have diversity and inclusion interest, I bring food justice and local food system working together to decolonize food and create more access to food and land use.

4. In your opinion, what is the role of the co-op in the community?

Co-ops are local stores that are owned by community members, investing in the common good for local food access.

5. What is your vision for Mississippi Market's future?

A space for community members to get access to good quality food. I am envisioning Mississippi Market to be that alternative to big unhealthy food markets like Cub Foods, but also think of Mississippi Market as an alternative to the more expensive privately owned food markets that is not community driven.

6. The co-op is currently facing many new challenges due to the pandemic and an ever-increasingly competitive grocery industry. What opportunities do you see for innovation and growth for the co-op to overcome these and other challenges?

I believe being creative during this very difficult times in our communities is the key. I think providing a space for shoppers to embrace the co-op by having quality food with lower prices.

7. Tell us about your favorite co-op food, and how you like to enjoy or share it.

Eggplants.

Hindolo has a B.A. in Political Science and Global Studies, a Master of Liberal Studies and a Master of Arts in progress in Comparative & International Development Education. Hindolo is the Farm Manager at Frogtown Farm. Hindolo lives in St. Paul and shops at the East 7th store.

---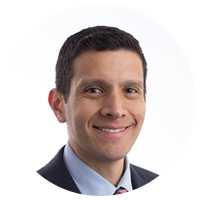 Daniel Ramos Haaz
CLICK TO READ FULL CANDIDATE APPLICATION

1. Why are you interested in running for this board?

My husband and I recently moved to Saint Paul. We lived in Madison, Wis., and I was on the Willy Street Co-op (WSC) board for seven years, where I participated in several committees (finance, investment and audit), mainly due to my financial background. I live and breathe food co-ops, as they are very much aligned to my personal values, they support a local economy, they are democratically owned and controlled by members, and they are cornerstones of vibrant and diverse communities. As a new member-owner of Mississippi Market, I would like to bring my previous experience as a food co-op board member and as the controller at National Co-op Grocers to help further the co-op's goals, while making sound decisions.

2. Briefly summarize what professional, leadership, and/or volunteer experience uniquely qualifies you to serve on the board.

On the WSC board, we evaluated several expansion projects. WSC remodeled two of their stores and opened a third location in a food desert area, where they opened a mix of conventional and organic groceries to better serve the community. I also volunteered to participate on extracurricular board events, meeting owners, hosting board member information sessions and presenting during the annual membership party. I have also worked as the controller for National Co-op Grocers for almost nine years, and I'm very familiar with food co-op financial operations. In my role, I have prepared operating budgets, proformas and financial reviews for our member food co-ops.

3. Please describe your experience in one or more of these areas: Long-term and Strategic Planning; Diversity and Inclusivity; Legal Experience; Grocery, Local & Natural Food Industry Knowledge/Experience; Supply Chain & Local Food System Knowledge/Experience; and Creativity & Entrepreneurship.

During my time on the WSC board I have been part of several strategic planning meetings. As a board, WSC was constantly evaluating its role in the community, assessing the current landscape to take actionable steps in areas like owner access (economic and in sales mix), competition and DEI of ownership and staff.

National Co-op Grocers is an association of food co-ops (including quite a few in the Twin Cities). We provide the necessary resources so our member food co-ops can compete in this very challenging environment. We have extensive knowledge of the grocery, local and natural food industry and leverage contracts to enhance operational costs of our co-ops. We have also invested resources to not only enhance staff diversity and inclusivity, but to educate staff to become champions and allies in the Black lives matter movement.

4. In your opinion, what is the role of the co-op in the community?

The co-op exists to nurture its surrounding community. It should reflect and enhance the diversity of its owners in all aspects, from its culture to their sales mix.

5. What is your vision for Mississippi Market's future?

It is a broader conversation when I say that I want Mississippi Market to thrive in this challenging environment. I'd envision it to be a cornerstone of its diverse communities for each of their stores, where people have access to fresh/local foods and staff is inspired and empowered to grow with the co-op.

6. The co-op is currently facing many new challenges due to the pandemic and an ever-increasingly competitive grocery industry. What opportunities do you see for innovation and growth for the co-op to overcome these and other challenges?

Competition has always been hard and is only going to get harder. The advantage co-ops had of being in a niche sector of organic and local had been cannibalized by larger national competitors. But food co-ops can make a stronger connection and enhance their relationships with the community. I enjoy going to a store and having the feeling that I belong. I like finding local products I can't find in other big chain stores.

Now I realize the pandemic has put a damper on the in-store experience, with some of the sales going online. The East 7th program for curbside pickup has been a great idea for customers trying to get groceries. Additionally, having a clear strategic and communication plan is pivotal for the co-op.

7. Tell us about your favorite co-op food, and how you like to enjoy or share it.

I haven't had the chance to try a lot of products made at the co-op, but I have purchased the vegan chocolate cupcake every time it's available. I also make mandatory trips to purchase La Perla tortillas.

Daniel holds a Master of Science in Computing Science and an MBA and works as the controller for National Co-op Grocers. Daniel lives in St. Paul and shops at the West 7th location.

---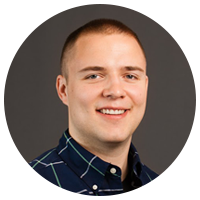 Michael von Fange
CLICK TO READ FULL CANDIDATE APPLICATION

1. Why are you interested in running for this board?

For over 28 years, I've had the privilege to patronize and enjoy our co-op, and I've come to respect and admire its mission to improve the community through responsibly sourced food. I'd like to offer my skills, ideas and expertise to our co-op in order to help ensure long-term success of Mississippi Market.

2. Briefly summarize what professional, leadership, and/or volunteer experience uniquely qualifies you to serve on the board.

I'm the co-founder and CEO of Simpls, a grab-and-go organic marketplace that has three locations, a commissary kitchen in Minneapolis, and 28 employees. I have an undergraduate degree in a STEM (science, technology, engineering, math) field from the University of Minnesota and worked in technical sales for a large corporation prior to founding and leading my own organic-food concept. My commitment to the community is not limited to my professional life. I currently serve as treasurer on the board of directors for my condo association, and have held that position for six years. Creative passion and strong analytical thought are attributes I bring to the table. I'm confident in my ability to bring great ideas, hear/use others' ideas, and help implement and execute these effectively.

3. Please describe your experience in one or more of these areas: Long-term and Strategic Planning; Diversity and Inclusivity; Legal Experience; Grocery, Local & Natural Food Industry Knowledge/Experience; Supply Chain & Local Food System Knowledge/Experience; and Creativity & Entrepreneurship.

As the co-founder and leader of Simpls, I have experience in most of these areas, as each is an important part of creating a sustainable and impactful company.

GEDs to college degrees, 18-60 year-olds, African-Americans to Mexican-Americans, all sexual orientations and gender expressions. I've personally experienced and worked with a tremendous amount of diversity. While working with diversity is important, inclusion is really where the rubber meets the road in terms of creating a work environment that embraces diversity. At Simpls, diversity is a strength that we leverage through inclusion. By having an inclusive environment, we have reaped the rewards of continuous improvement from different ideas and perspectives, created an enjoyable and safe-working environment for everyone, and promoted from within leading to improved retention.

From the start of Simpls in 2014, we've been the leader in Downtown Minneapolis on a variety of sustainable business practices. We have always paid living wages, provided compostable packaging and composting in our stores, built partnerships with other local food purveyors that align with our values, and showcased new local food concepts giving them an outlet to make an impact. Since the pandemic, we've been forced to quickly adapt our model to an online ecommerce business selling our scratch-made soup. We also launched a Buy One Give One program where for every quart of soup we sell we donate a bowl of soup to community members in need.

4. In your opinion, what is the role of the co-op in the community?

To build stronger, healthier and more cohesive communities. From co-op members and customers, to employees, local farmers and food purveyors. Co-ops achieve this by providing a marketplace for local, organic, and other responsibly-sourced food to thrive. This marketplace alone provides positive impact, but that is leveraged and amplified through fundraising/donations, classes and community events.

5. What is your vision for Mississippi Market's future?

My vision for our co-op is for it to prosper in order to amplify its positive impact on our community for many years to come.

6. The co-op is currently facing many new challenges due to the pandemic and an ever-increasingly competitive grocery industry. What opportunities do you see for innovation and growth for the co-op to overcome these and other challenges?

The opportunities are rooted in our core differentiators: our food and our people. We need to engage and leverage our membership base through innovative approaches such as sustaining membership options that can give back to community members in need or other benefits that drive exposure to highly differentiated products. For our food we need to be pursuing supply chains that maintain the highest level of integrity, sustainability and nutrients. For example, regenerative farming continues to emerge as the most innovative and sustainable method for producing our food. We should be investing time and money into establishing local relationships with these types of farmers to create the best and most differentiated supply chains.

7. Tell us about your favorite co-op food, and how you like to enjoy or share it.

Bulk Mild Italian Sausage from the East 7th location. We use it in all sorts of Italian dishes, but our favorite is our homemade lasagna! Another secret ingredient for that is Kalona's 4% Cottage Cheese.

Michael holds a B.S. in Electrical Engineering and is the co-founder and CEO of Simpls. Michael lives in St. Paul and shops at the East 7th location.

---