Virtual Class: New Year, New You: Vegan Brunch Extravaganza!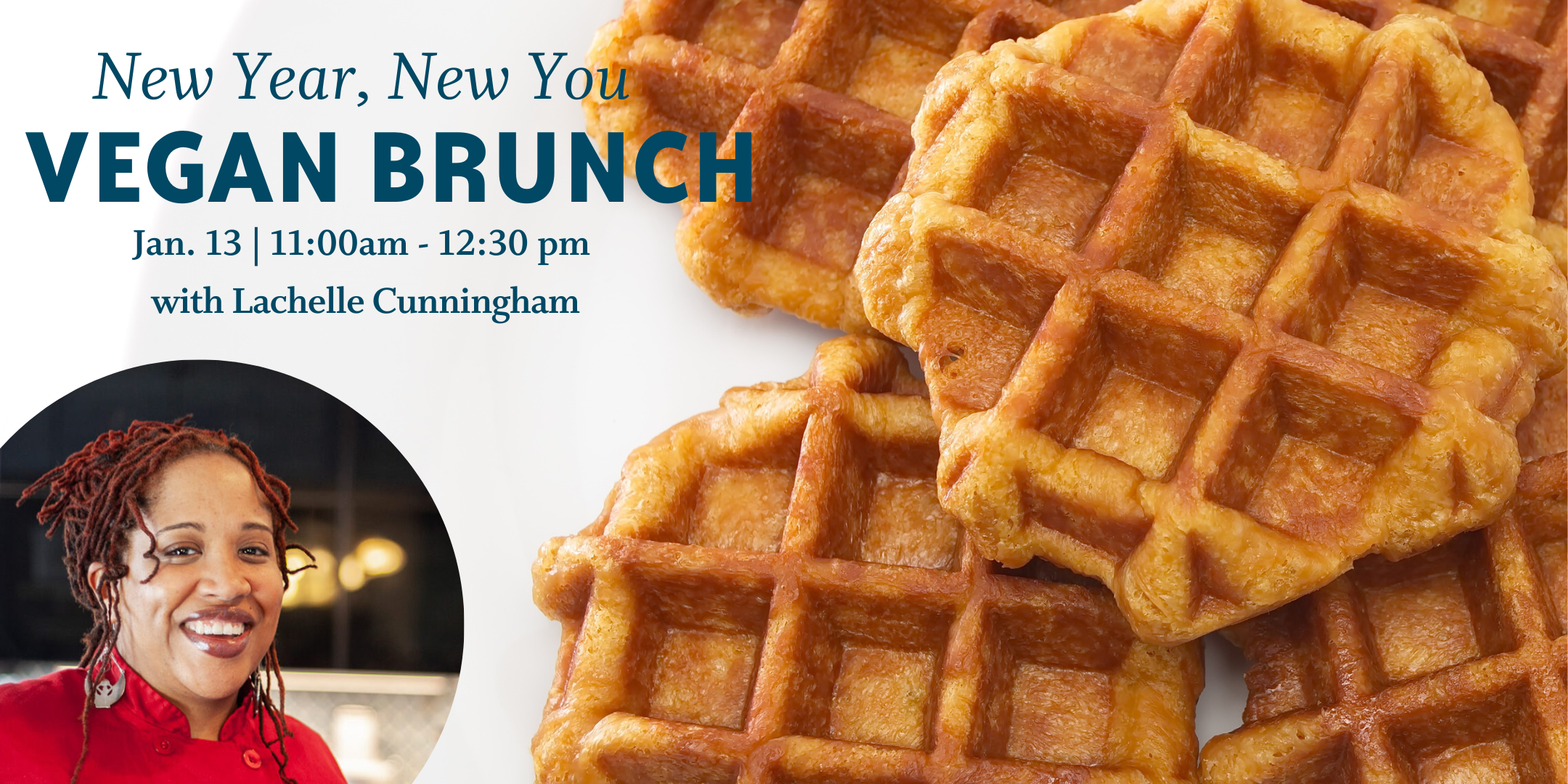 Virtual Class: New Year, New You: Vegan Brunch Extravaganza!
January 13th at 11:00am - 12:30pm
Instructor: Lachelle Cunningham | Virtual | Free
Location: Virtual Class by Zoom
Start the new year with a bang and treat yourself to a vegan brunch that will blow your mind. Join Chef Lachelle Cunningham as she guides you through a mouthwatering menu of plant-based dishes that are bursting with flavor and nutrition. You'll learn how to make pan-fried mushrooms and black-eyed pea waffles, a scrumptious combination that showcases the versatility and appeal of this humble legume. Drizzled with a spicy and sweet harissa maple caramel sauce, these waffles are sure to satisfy your taste buds and your soul. And to top it all off, you'll whip up a refreshing citrus boost smoothie that will give you a boost of energy and vitality. This vegan brunch is more than just a meal; it's a celebration of life and a way to honor your new year's resolution of eating healthier and happier. Don't miss this chance to join us for a vegan brunch like no other. We're transforming the ordinary into extraordinary, proving that plant-based food can be delicious and decadent. It's time to embrace the new you and the new year with this vegan brunch extravaganza! Menu: Pan-fried Mushrooms and Black-Eyed Pea Waffles with Harissa Maple Caramel Sauce and a Citrus Boost Smoothie.