Indigenous Peoples Month Class Series with Gabby Menomin and Jenna Grey Eagle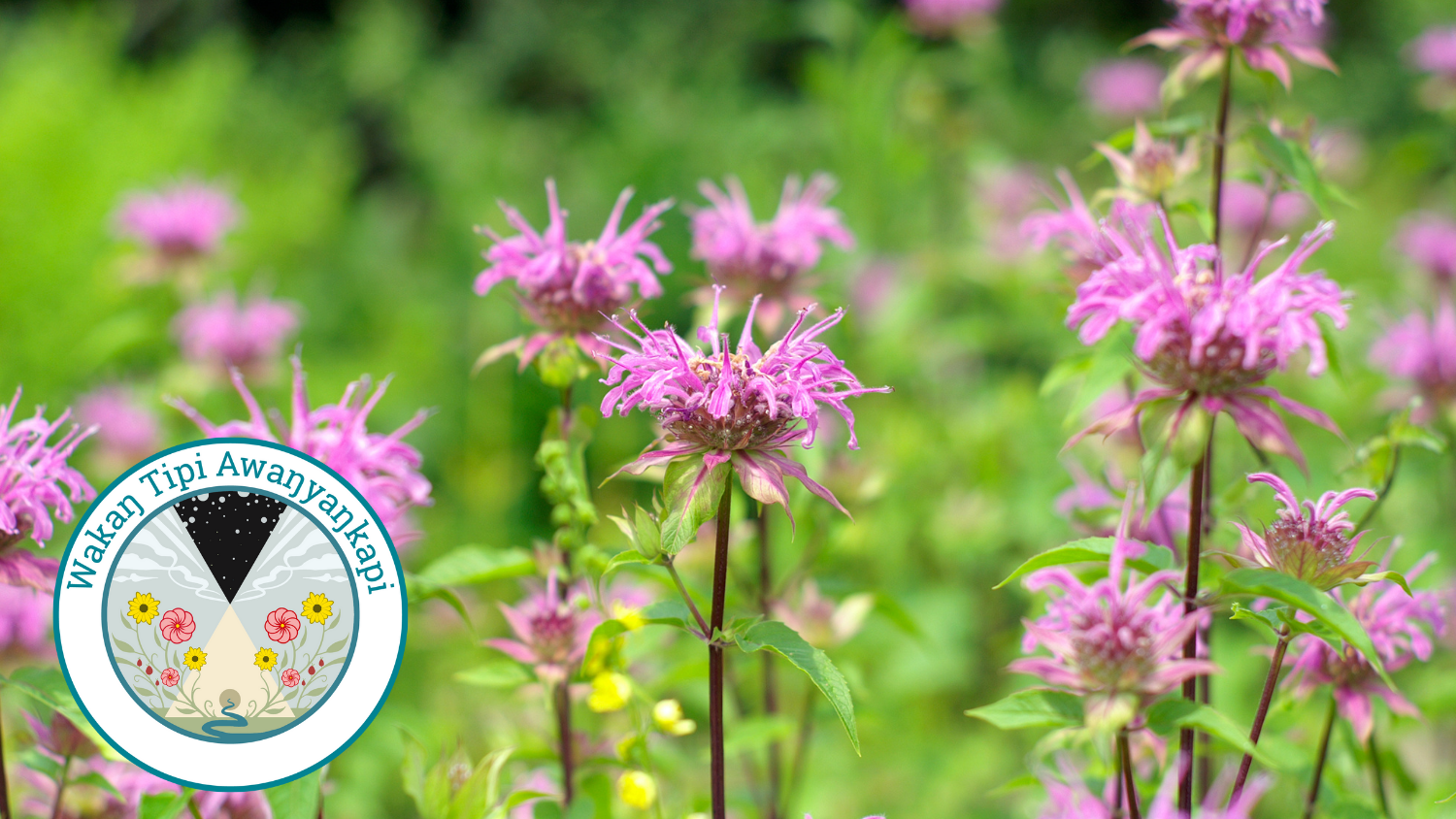 Indigenous Peoples Month Class Series with Gabby Menomin and Jenna Grey Eagle
November 14th at 6:00pm - 7:30pm
Instructor: Wakan Tipi Awanyankapi | $15/$10 Members
Join Educators from Wakan Tipi Awanyankapi to learn about bee balm – also known as wild bergamot or waḣpe waṡtemna (wah-pay wash-tey-mna) in the Dakota language. Presenters include Environmental Justice Educator and Stewardship Coordinator, Jenna Grey Eagle (Oglala Lakota Sioux), and Restoration Manager, Gabby Menomin (Potawatomi). These knowledge keepers will share their stories, medicinal uses, the environmental benefits of bee balm, and the importance of viewing this plant as a relative to be protected and preserved. Hands-on recipe sharing and bergamot cookie demonstration will be provided.
This class will be in-person at the East 7th Mississippi Market.
Who are your instructors?
Gabby Menomin
Gabby is an enrolled member of the Forest County Potawatomi Community (bullhead clan) of northern Wisconsin. With a master's degree in Tribal Natural Resource Management, Gabby is focused on plant relatives and how climate change is impacting them. She is passionate about the environment and looking at how to center indigenous voices, values, and knowledge in the stewardship of the land
Jenna Grey Eagle
Jenna (Nape Mato Win) is an enrolled member of the Oglala Lakota Sioux Tribe of South Dakota. Since the KXL pipeline threatened treaty territory of the Dakotas, Jenna has been passionate about a world beyond fossil fuels and centering Indigenous voices, culture, and history. Jenna is also a beadwork artist, Indigenous gardener, and received a B.A. in Environmental Studies from Augsburg University. She believes that positive cultural and ancestral based knowledge are vital components to Indigenous resiliency.
The Indigenous Peoples Class Series is created in partnership with Wakan Tipi Awanyankapi, a Native-Led, East Side environmental conservations nonprofit. Learn more at Wakantipi.org 
*A Minimum of 5 students is required to hold an in-person class. Refund requests must be made 48 hours in advance of class time