We partner with a variety of local food and wellness experts from our community to host classes on everything from Japanese cooking, to brewing your own kombucha, to cooking on a budget, and more.
Vanashree Belgamwar
Vanashree Belgamwar is an Ayurvedic practitioner and a Hatha yoga teacher. She holds a Bachelor's degree in Ayurvedic Medicine and Surgery from the University of Health Sciences, India. Her consultations focus on balancing all of these aspects of life. Listening to her clients and guiding them through their ups and downs is what she likes the most about her practice.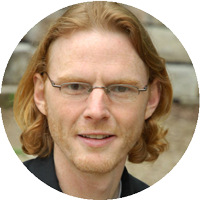 Bryan Deane Bertsch
Bryan Deane Bertsch of Deane's Kombucha began his kombucha brewing adventures in 2006. As his love of brewing grew, so did his techniques. Bryan teaches a regular class with instruction on how to brew your own great tasting kombucha at home.
Terese Hill
Terese has worked in the food industry in various capacities for the past 14 years, including in food service and retail, food business incubation, community engagement through food access, and food and nutrition education. After receiving her master's degree from the University of Gastronomic Sciences in Bra, Italy, she spent time working in zero-waste, which instilled within her a deeper understanding our how consumption habits influence our local, national, and global community. Terese brings that connection, and her passion for healthful food as physically and spiritually nourishing to her current work with Fairview Health Services and East Side Table.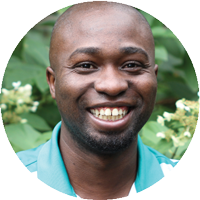 Henry Kisitu
Henry grew up in Uganda and has lived in the United States since the age of 19. He learned to cook everything from scratch and grew up eating primarily locally-grown veggies, legumes, fruits, and grains. Henry learned how to garden and farm at a young age, and ever since, has been growing his own food whenever possible while eating a wholesome diet full of good energy.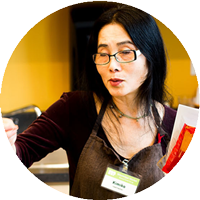 Kimiko Molasky
Originally from Japan, Kimiko Molasky works at Mississippi Market's West 7th store and is very passionate about good food and community. She started cooking for her family at the age of 10 and loves to share her knowledge of Japanese family meals with our local community.
Nutritional Weight & Wellness Educators
Nutritional Weight & Wellness is a leading provider of nutrition education and counseling. The company was founded by Darlene Kvist, who has educated and counseled people for over 20 years. Our passion is to educate people about nutrition. We want to show you the connection between what you eat and how you feel.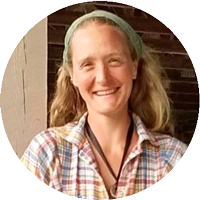 Megan 'Monarda' Thrasher Pierce
Megan Monarda Thrasher is a community herbalist, medicine grower, tea maker, holistic childbirth advocate, and mother. She is passionate about educating and empowering others about incorporating wild food and medicine into everyday life as a way to promote holistic wellness. She is co-owner of Tea for the People and co-founder of the Driftless Herbal Exchange Network.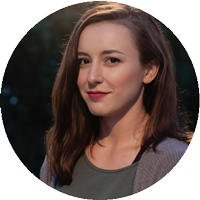 Emily Rose 
After stepping onto the mat in 2004, Emily Rose has been no stranger to the mentally, physically, and spiritually healing powers of yoga. Emily Rose has shared her love of teaching yoga internationally in China, France, Senegal, and Italy. She is thrilled to be back in the Minnesota yoga community and is ready to share intuitive and fun classes with her students.
Hoa Young
Growing up in Vietnam, Hoa did not have to learn how to cook because her family had personal chefs. Coming to America in 1967, Hoa was forced to adopt the saying "want to eat good food, go to the kitchen" ("Hay an thi lan vao bep"). She has been cooking ever since, first for herself, then for her growing family. Now, her three grown children and grandchildren are her greatest fans. The morning after a sleepover is always followed with a request of popovers or crepes. In lieu of gifts for birthdays or Christmas, Hoa makes Vietnamese steamed dumplings. She believes that food tastes better when shared.