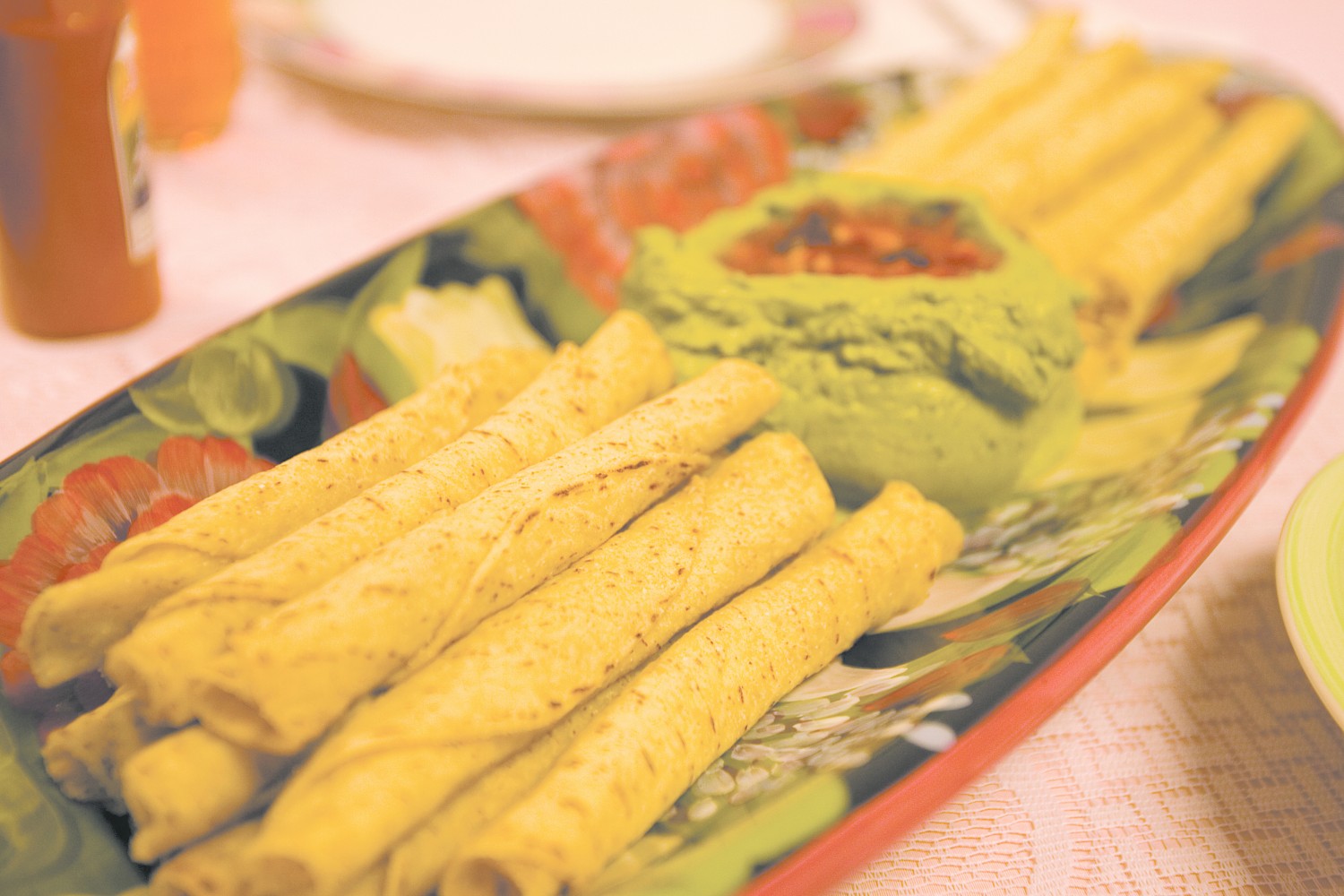 3

Tbsp

olive oil

1/2

cup

yellow onion, diced

2

cloves

garlic, minced

1

jalapeno pepper, seeded and minced

1/4

cup

red bell pepper, diced

1

tsp

chili powder

1/2

tsp

ground cumin

1/2

tsp

oregano

1/4

tsp

ground coriander

1

can

black beans, rinsed and drained

1/2

cup

tomato, diced

1/2

cup

corn kernels

2

Tbsp

fresh cilantro, minced

1/4

lb

queso fresco cheese, crumbled

12

10-inch

corn or flour tortillas
Preheat the oven to 400°F. Heat 2 teaspoons vegetable oil in a skillet over medium-high heat. Add the onion and sauté for 2 minutes. Add the garlic, jalapeño, and red pepper, and sauté another 3-4 minutes until soft. Add the spices and cook for one minute.

Add the black beans, tomato, corn, salt and cilantro, and cook until heated through. Remove from heat and gently mash the mixture with the back of a spoon or a potato masher so the mixture sticks together. The beans do not need to be entirely mashed. Gently stir in the queso fresco, and set aside.

Warm the tortillas in a clean, damp towel in the microwave for a few seconds until warm and pliable. Brush one side of a tortilla with vegetable oil, flip tortilla over and place 1-2 tablespoons of filling near one edge of the tortilla. Roll up the tortilla gently but tightly and place seam-side down on a greased baking sheet. Repeat until all tortillas are filled. Bake 10-15 minutes, checking frequently, until tortillas begin to crisp and hold their shape. Remove from oven and serve hot.
Recipe from strongertogether.coop