Black Rice with Mushroom Hash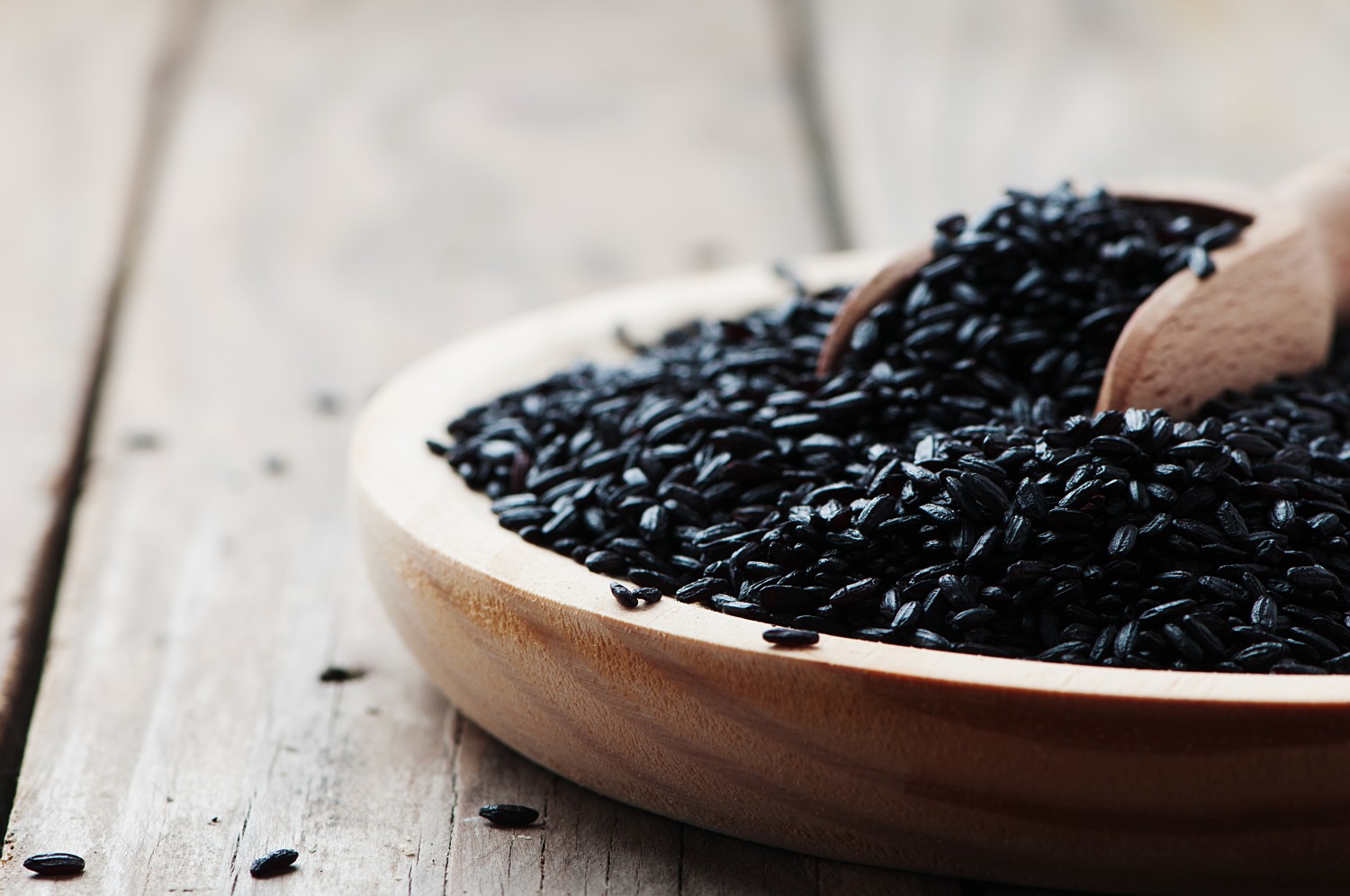 1

cup

black rice

2

Tbsp

olive oil

2

medium

shallots, finely chopped

2

stalks

celery, finely chopped

2

lbs

mushrooms, chopped

2

cloves

garlic

1/4

cup

dry white wine or cooking wine

1

tsp

fresh thyme leaves

1

pinch

salt and freshly ground black pepper

2

Tbsp

tomato paste, dissolved in 1/4 cup water

1/4

cup

parsley, chopped
Cook black rice according to package directions.

While rice is cooking, heat olive oil over med. heat in a large skillet. Add shallots and celery. Cook, stirring, until tender, about 3 min.

Raise heat to high, and add mushrooms. Cook, stirring often, until they begin to color and stick to the pan, about 5 min.

Turn the heat to med-high and cook, stirring often, until the shallots and celery are tender, juicy and fragrant, 5-8 min.

Add garlic and stir for a min, then add wine, thyme, salt and pepper. Cook over med. heat, stirring often, for 5 min. Add diluted tomato paste, and cook for about 5 min, until browned. Stir in the rice and parsley, salt & pepper to taste. Serve with a salad.
Adapted from Martha Rose Shulman for the NY Times