Browned Butter Lemon Pasta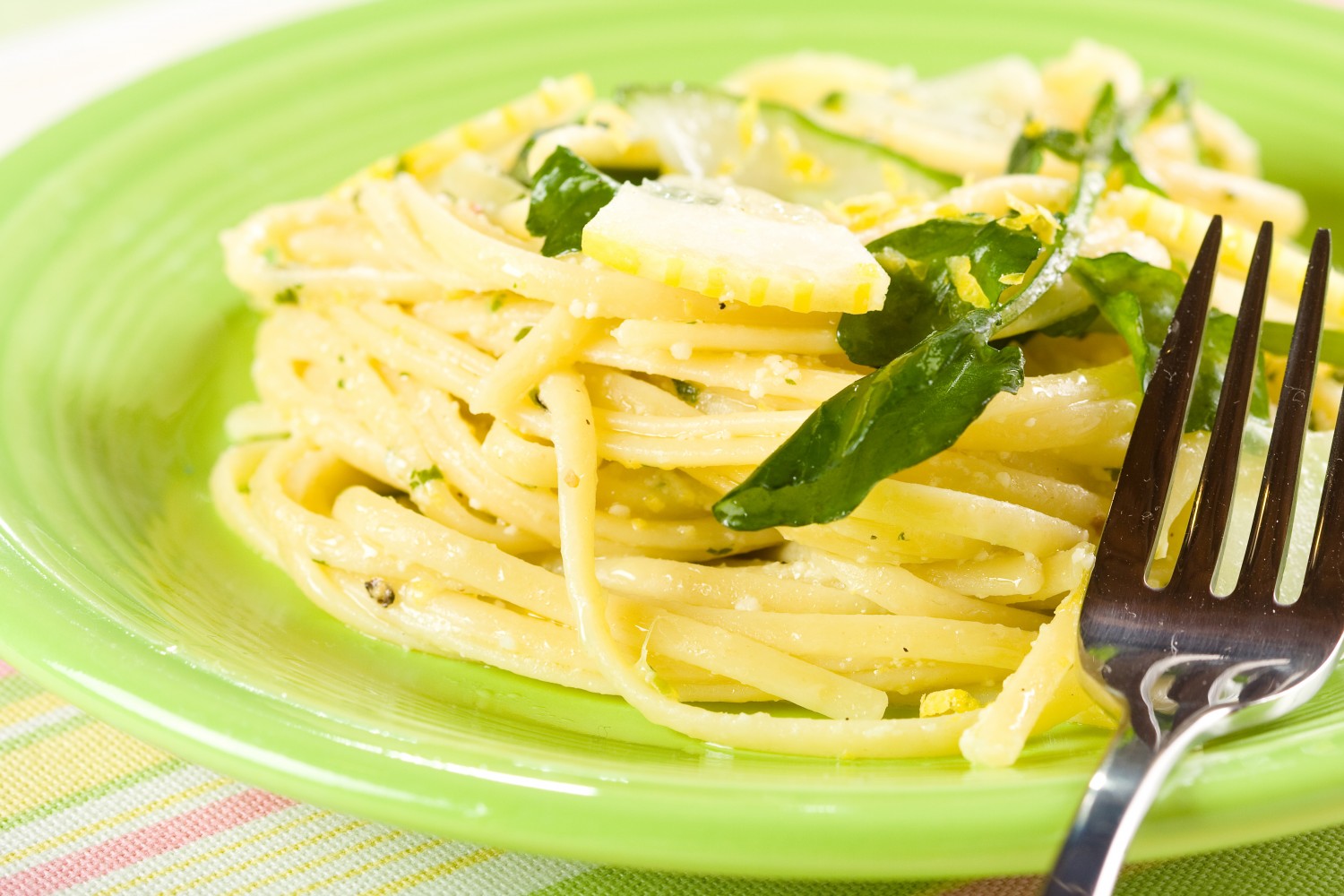 1/4

cup

butter

2

Tbsp

extra virgin olive oil

2

cloves

garlic, finely minced

1

tsp

lemon zest

2

Tbsp

Italian seasoned bread crumbs

2

Tbsp

lemon juice

8

oz

spaghetti noodles, uncooked

1

pinch

salt and pepper, to saste

1/2

cup

Parmesan, finely grated

8

whole

fresh basil leaves, chopped

1/4

cup

sliced almonds (toasted if desired)
Cook pasta according to directions listed on package. Meanwhile, brown butter in a small saucepan, set aside.

Heat olive oil in a small skillet over medium heat. Stir in garlic and lemon zest and saute until lightly golden. Stir in bread crumbs and toast, stirring constantly, until golden (they will toast quickly), remove from heat.

Pour garlic mixture into brown butter mixture along with lemon juice, and whisk to combine.

Once pasta has cooked through, drain well and return to pasta pot.

Pour browned butter mixture over pasta, season with salt and pepper to taste (I'd recommend being somewhat generous with the pepper), add Romano cheese, basil and almonds and toss mixture to evenly coat. Serve warm.
Recipe adapted from cookingclassy.com