Caramelized Onion, Mushroom & Broccoli Quinoa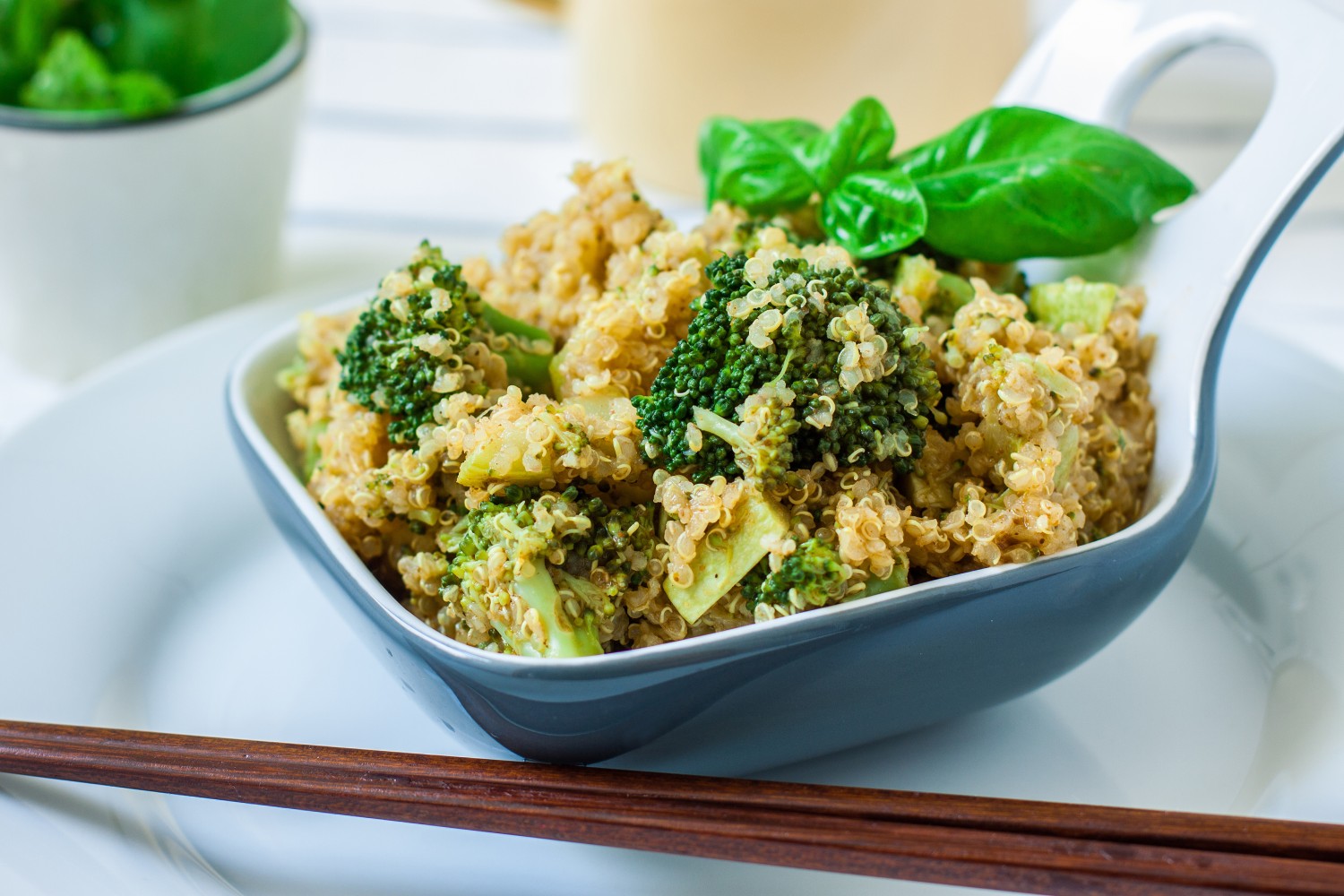 1

cup

quinoa, rinsed & drained

2

cups

vegetable stock

3

Tbsp

olive oil

2

medium

onions, peeled, halved, and sliced

1/2

tsp

cane sugar

2

tsp

balsamic vinegar

1/4

tsp

salt

1

cup

mushrooms, sliced

2

cloves

garlic, chopped

1

head

broccoli, broken into small florets
Place quinoa in a medium saucepan, add vegetable stock and bring to a boil. Simmer over low heat, covered, for 15 minutes, until all the liquid is absorbed.

Meanwhile, heat 2tbsp oil in a pan, add onions and cook over low heat for 15 minutes, until caramelized.

Add the sugar, 1 tsp of balsamic vinegar and salt and cook for another 2 minutes. Stir into the cooked quinoa and set aside.

In the same pan add 1 tbsp oil and add garlic, mushrooms, and broccoli. Cook on medium heat, until softened, about 7 minutes.

Mix the vegetables with the quinoa and onions, add remaining balsamic vinegar and toss well. Serve as a main dish or as a side.
Adapted from cookyourdream.com