Cardamom Rice Pudding with Pistachios & Rose Water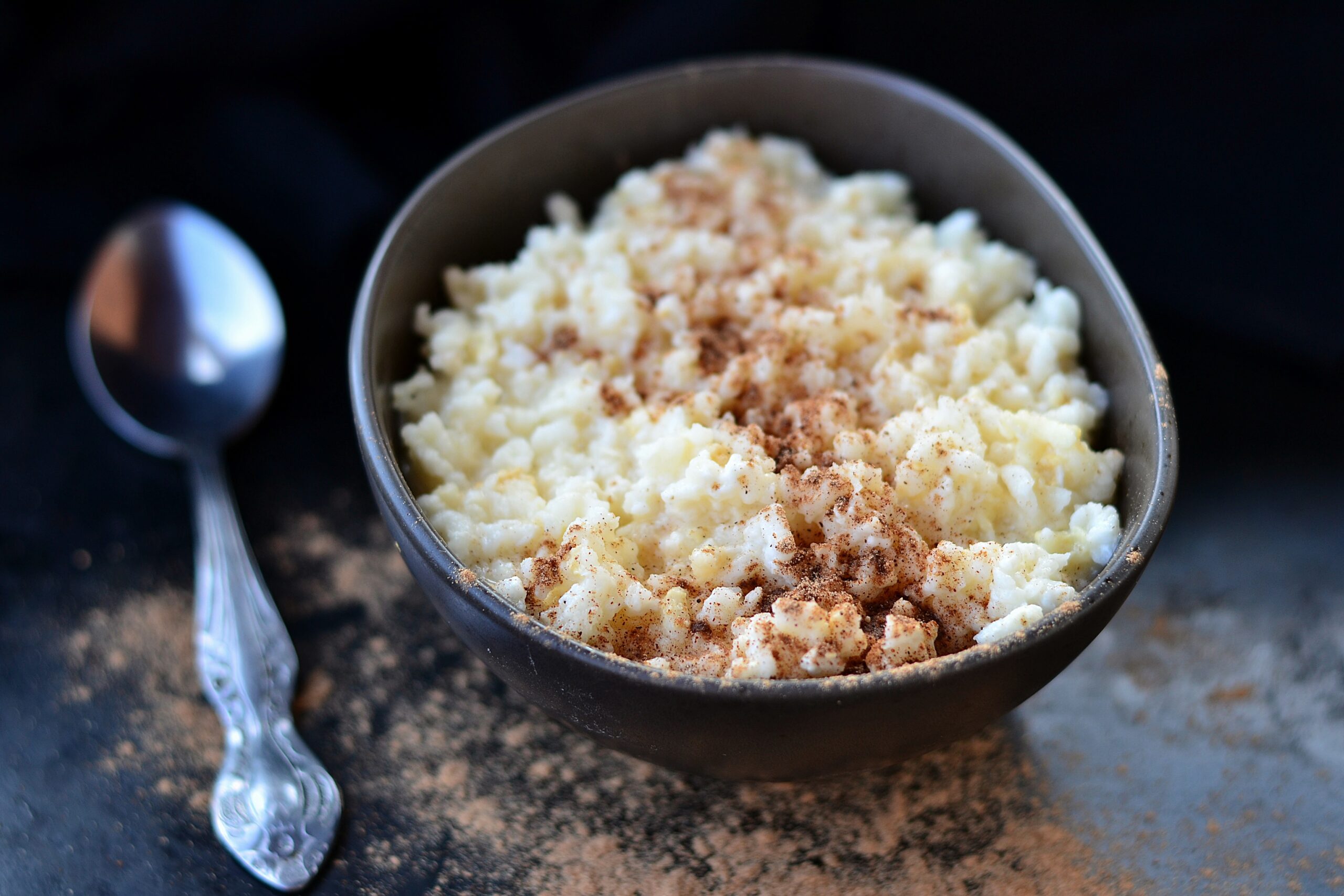 1 2/3

cups

whole milk

1/2

cup

heavy cream

1

vanilla bean, seeds scraped

8

cardamom pods, lightly crushed

2/3

cup

short-grain rice

2

Tbp

unsalted butter, diced

2

Tbsp

condensed milk

1

Tbsp

honey

3

Tbsp

unsalted pistachios, roasted and crushed

1

Tbsp

dried rose petals
1

Tbsp

honey

1 1/2

tsp

rose water

1

tsp

water
Place whole milk, cream, vanilla (bean and seeds), and cardamom in medium saucepan over high heat. As soon as the mix is nearing a boil, remove from heat, and allow to cool in fridge either overnight or for at least a couple hours.

Prepare syrup by stirring together honey, rose water, and water until honey dissolves. Set aside.

Add rice to pan with infused milk and cream, bring to a boil, then simmer over medium heat, stirring constantly for 20 minutes. The rice should be cooked through but retain a bite and the pudding should be thick. Add a bit of water, up to 3 1/2 tbsp toward the end of cooking if pudding becomes too thick before rice is done.

Remove pan from heat and carefully pick out cardamom and vanilla pods. Stir in butter, condensed milk and honey. Chill the mix now (and reheat later) or serve immediately. Prior to serving, sprinkle with pistachios and rose petals and drizzle with syrup.
Recipe adapted from Jerusalem: A Cookbook by Yotam Ottolenghi and Sami Tamimi.