Crispy Pancakes with Kimchi Filling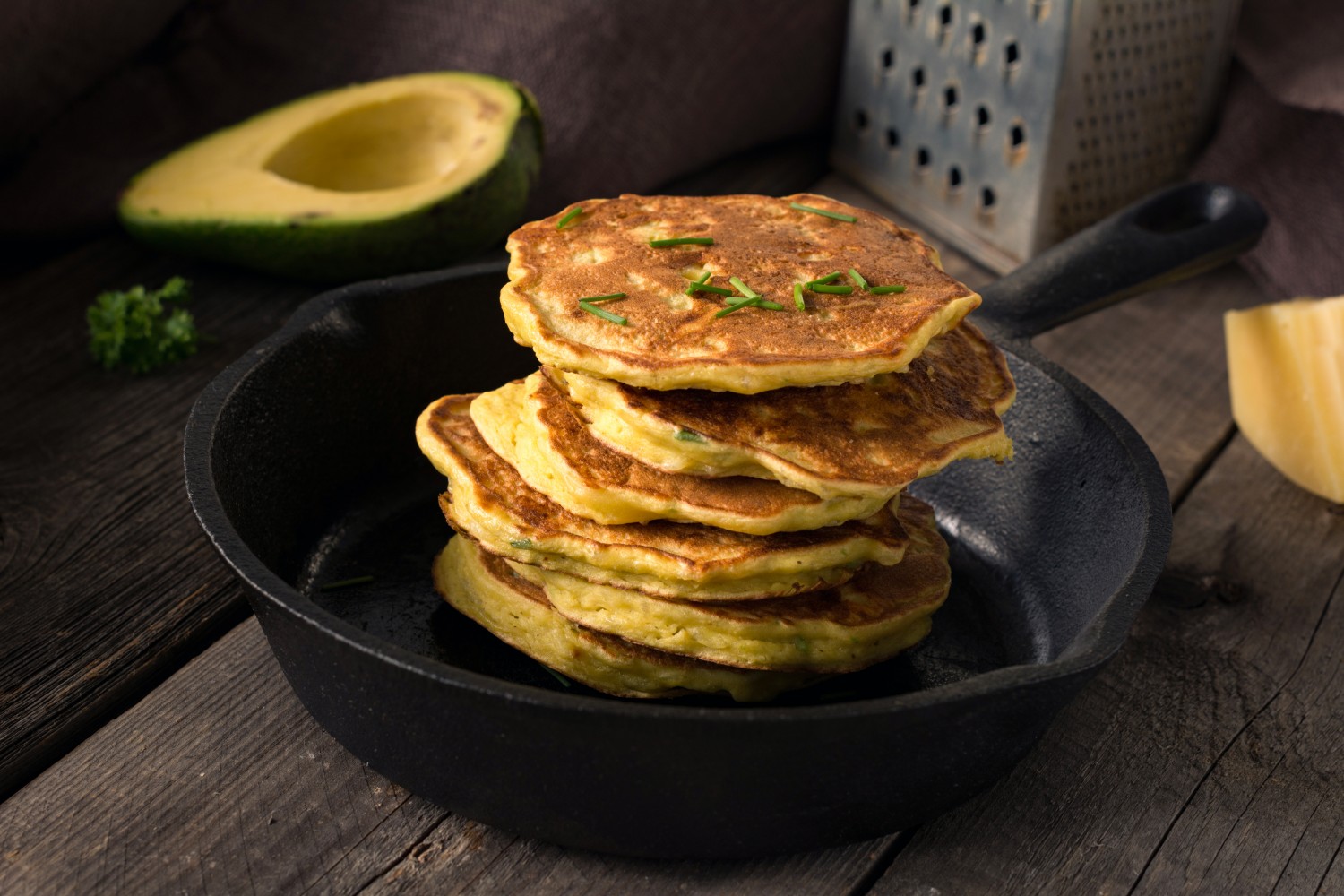 1

cup

kimchi, chopped

3

Tbsp

ground pork, cooked and drained

(optional)

2

Tbsp

all-purpose flour

1/4

cup

rice flour

3

whole

scallions, finely chopped

1

Tbsp

ginger, skinned and finely minced

(optional)

1

large

egg, light beaten

1/4-1/2

cup

cold water

1

Tbsp

peanut oil

1

pinch

sea salt, to taste

1/2

cup

cilantro leaves
Combine kimchi, flours, scallions, ginger, egg, and water, added a little at a time, in a bowl; the mixture should be thick but not soupy. If you're using cooked, drained ground pork, add that too. Set aside while you heat up the skillet.

Heat heavy skillet on medium-high; add just enough peanut oil to coat bottom of pan. When oil shimmers, add small mounds of pancake mixture to pan and flatten each one out—pancakes should be small and thin enough that they'll cook all the way through in less than 2 minutes.

If pancakes stops sizzling, drizzle a tiny bit of oil into the pan. Fry pancakes until their edges and bottom turn golden and crispy, then gently turn over and fry on other side. Drain on paper towels. (Subsequent batches will brown more thoroughly.)

Before serving, sprinkle with salt to taste and sprinkle with cilantro leaves. Serve with soy sauce on the side.
*If you want these pancakes to be a hearty main-course fare, you could add a small amount of ground pork to the pancake batter.
**If you're using store-bought kimchi, it may not have enough ginger for your taste. If it doesn't, add fresh ginger.