Egg Fu Yung with Asparagus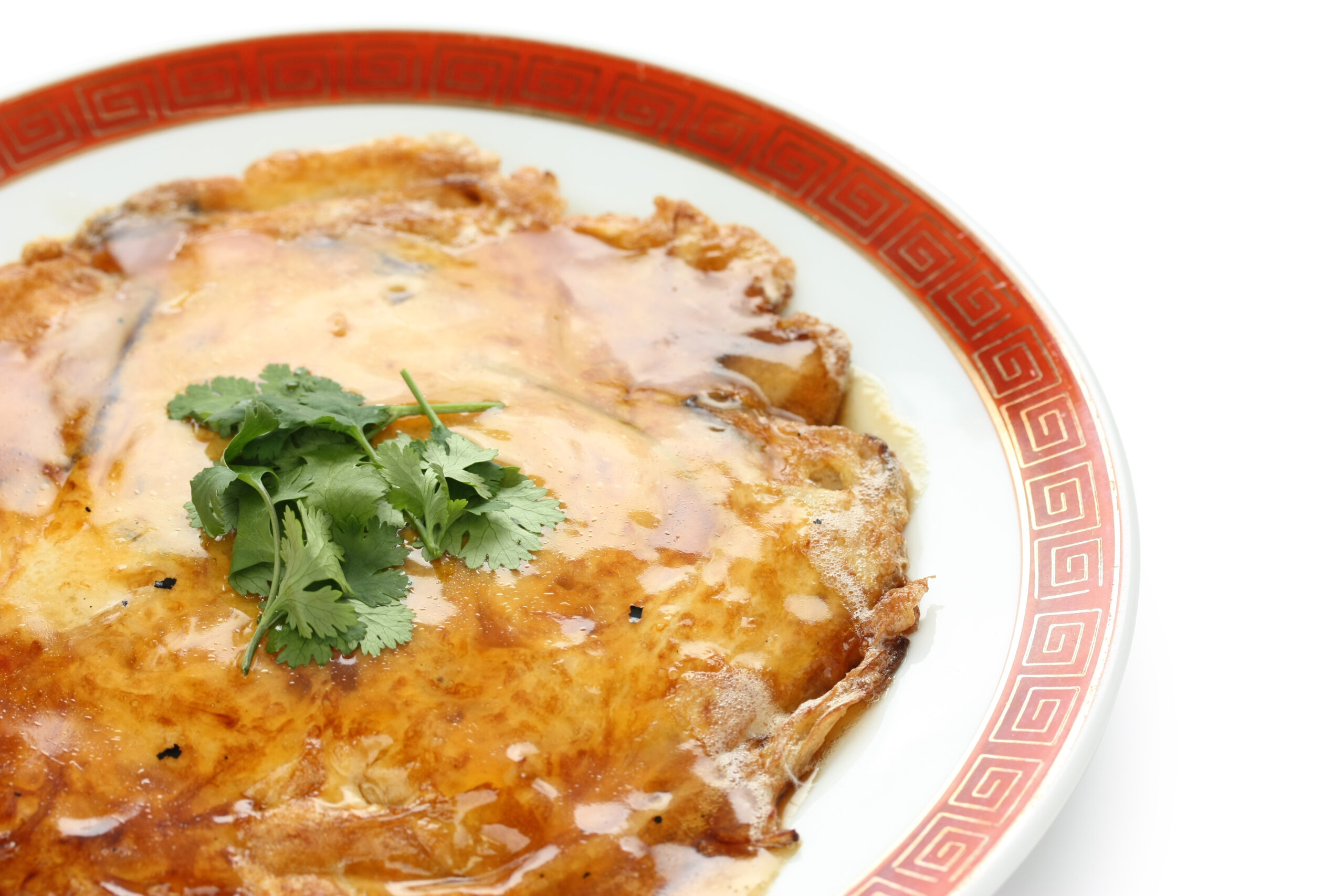 1 1/4

cup

mushroom or chicken stock

1

Tbsp

dry sherry

2-3

tsp

soy sauce

1

pinch

ground black pepper

1

Tbsp

cornstarch disolved in 3 Tbsp cold water

2

tsp

toasted sesame oil

1

cup

fresh asparagus, cut into 2-inch pieces

1/2

cup

onion, finely diced

1/2

cup

fresh bean sprouts

1/4

cup

fresh shiitake mushrooms

1/8

tsp

freshly ground black pepper

3

beaten

duck eggs

1

Tbsp

peanut oil

(or other high-temperature cooking oil)

1/4

cup

cilantro, leaves plucked from stems
Prepare a sauce by simmering stock on medium in a small, heavy pan. Add sherry, soy, and pepper. Then turn the heat to low, stir the cornstarch mixture with the sesame oil and add it to the stock. Stir until it has thickened the sauce and made it smooth. Cover, turn off heat, and keep warm.

Combine vegetables; add beaten duck eggs at end. Mix well.

If you have a wok, use it to cook the egg fu yung; if you don't, use a large skillet, preferably a cast iron one. Heat pan on high until it is very hot. Using a ladle, pour about 1/4 of egg mixture into pan; shake pan slightly back and forth until an omelet forms.

When one omelet has formed, add a second 1/4 of the mixture to the pan, next to the omelet. Let both fry until brown on the bottom; then turn each over and let the other side brown. Use two spatulas to remove each omelet, squeezing it a bit to remove some of the oil. Put finished omelets on hot platter and keep covered.

Repeat steps 3 and 4 with the other two quarters of the egg mixture.

Reheat the covered sauce and pour it over the omelets. Sprinkle with fresh cilantro.