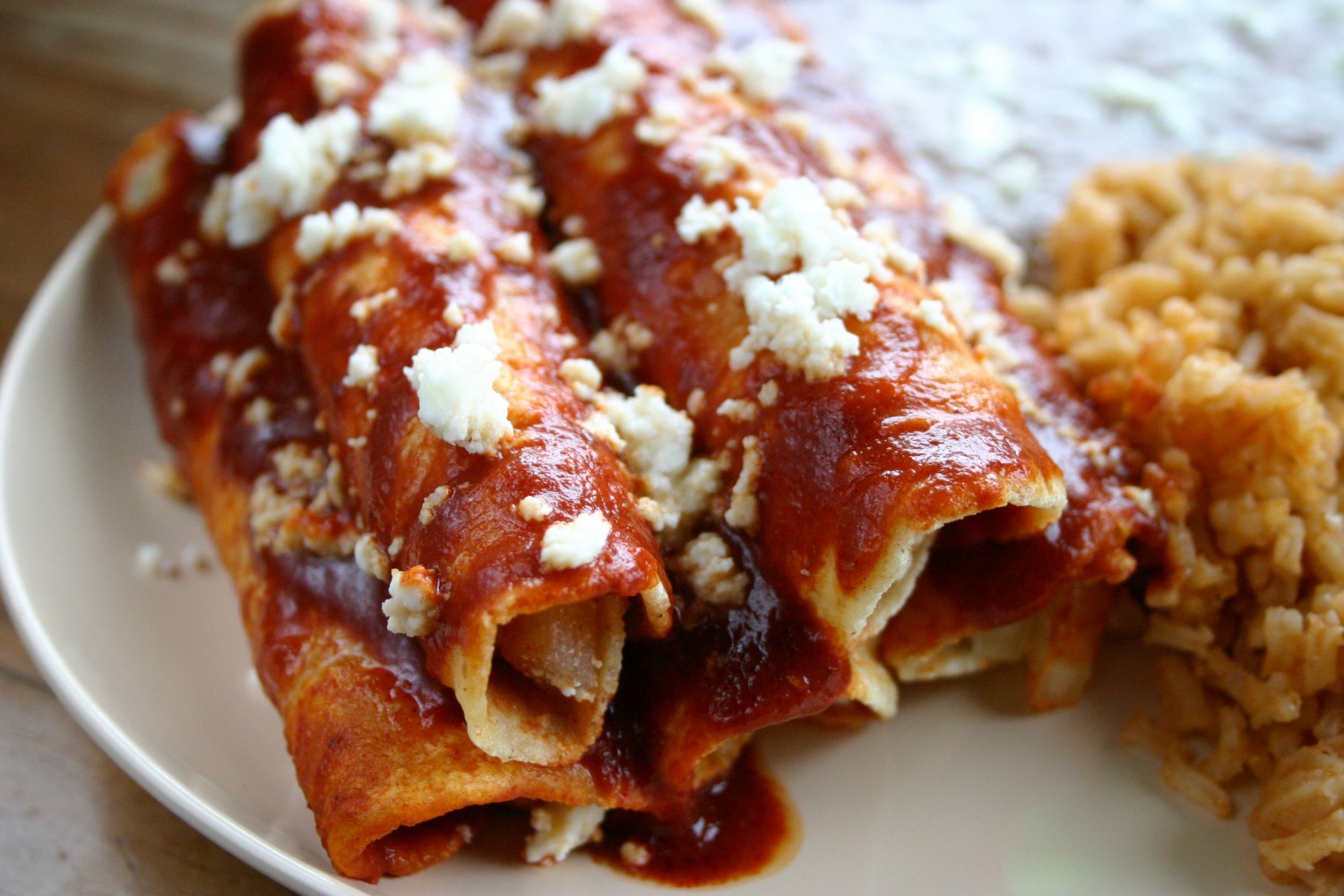 1/2

lb

Mississippi Market loose chorizo sausage

2

cups

red chile enchilada sauce (reserve 1/4 c for topping)

1

lug

vegetable oil

12

whole

corn tortillas

12

oz

queso fresco, crumbled (reserve 1/4 for topping)

1

medium

white onion, chopped (reserve 1/4 for topping)

2

whole

green onions, chopped, for garnish

1/4

bunch

cilantro, for garnish
Preheat oven to 300° F and warm 1 1/2 cup of chile sauce on low.

Heat heavy skillet on medium. Add chorizo; break up and cook until done. Drain fat from meat. Heat skillet to medium.

Add enough oil to skillet for dipping tortillas. Have 9 x 13" baking dish ready. Pour small amount of sauce into dish and spread around.

Using tongs, dip each tortilla into oil for 1–2 seconds. Pull it out, drain, then dip it into chile sauce just long enough to coat it on both sides.

Place tortilla in baking dish; add a spoonful each of cooked chorizo, queso fresco, chile sauce, and onion.

Repeat until you have three layers. Repeat to make 3 other stacked enchiladas.

Pour remaining sauce and toppings over stacks, bake for 10 minutes and garnish.