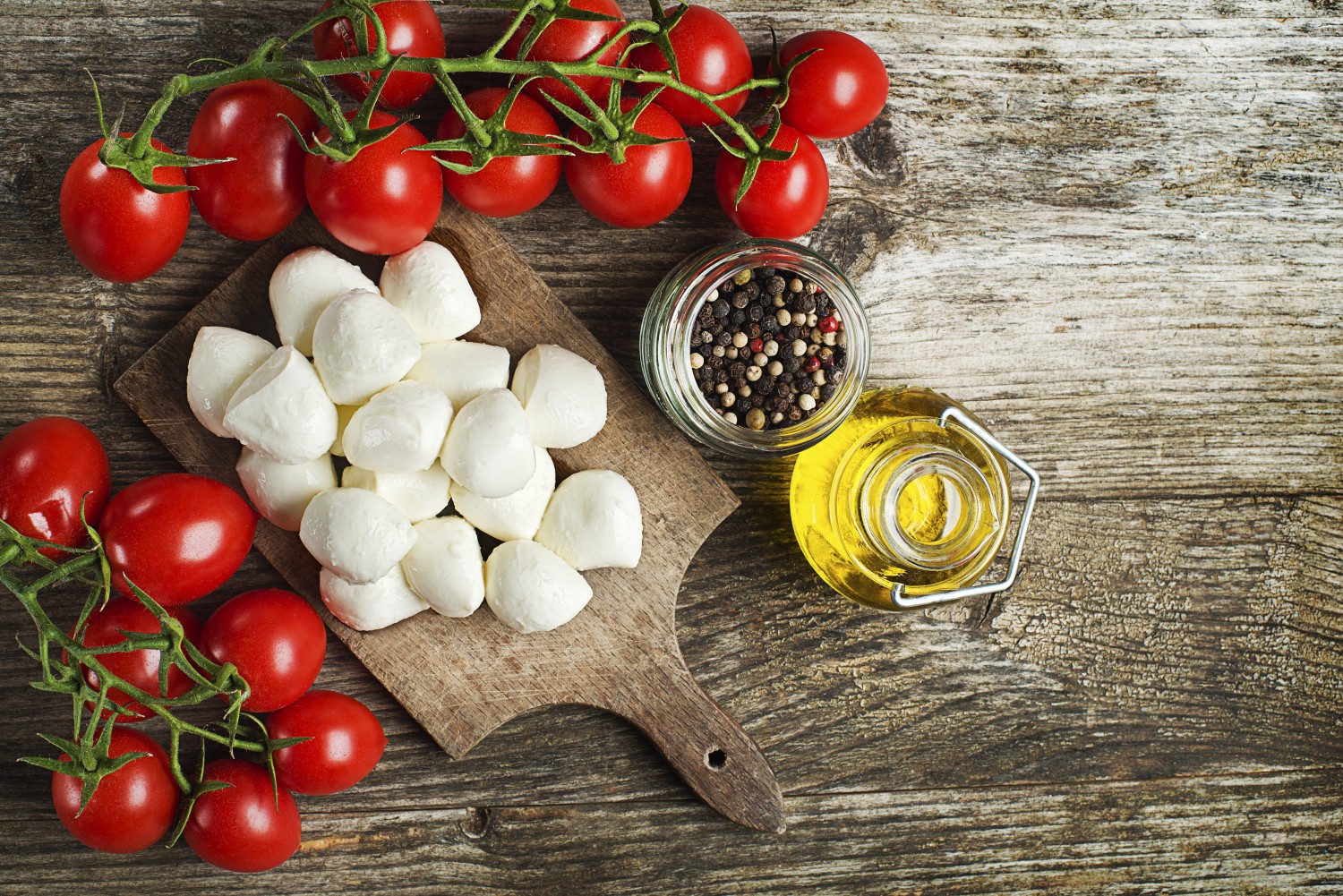 1

Tbsp

extra virgin olive oil

4

large

tomatoes

4

small

zucchini

1

pinch

sea salt, to taste

1

tsp

freshly ground black pepper, to taste

1/2

ball

hand-pulled mozzarella

1/4

cup

fresh basil leaves
If grilling the vegetables, bring grill to medium-high heat. Slice thickly (zucchini lengthwise, tomatoes crosswise), brush with olive oil, and season with salt and pepper. Grill until vegetables are softened and browned along their edges.

If roasting the vegetables, set the heat at 325°, lay thickly sliced vegetables in a single layer in a baking dish, and anoint them with a bit of extra-virgin olive oil; roast for about an hour.

Rip the mozzarella and basil leaves into small pieces and dot with olive oil.

Arrange vegetables on plates, tuck mozzarella and basil leaves in among them, and shake a bit of red pepper flakes over each plate.
This light summer dish can be prepared with vegetables cooked on an outdoor grill or roasted in the oven.