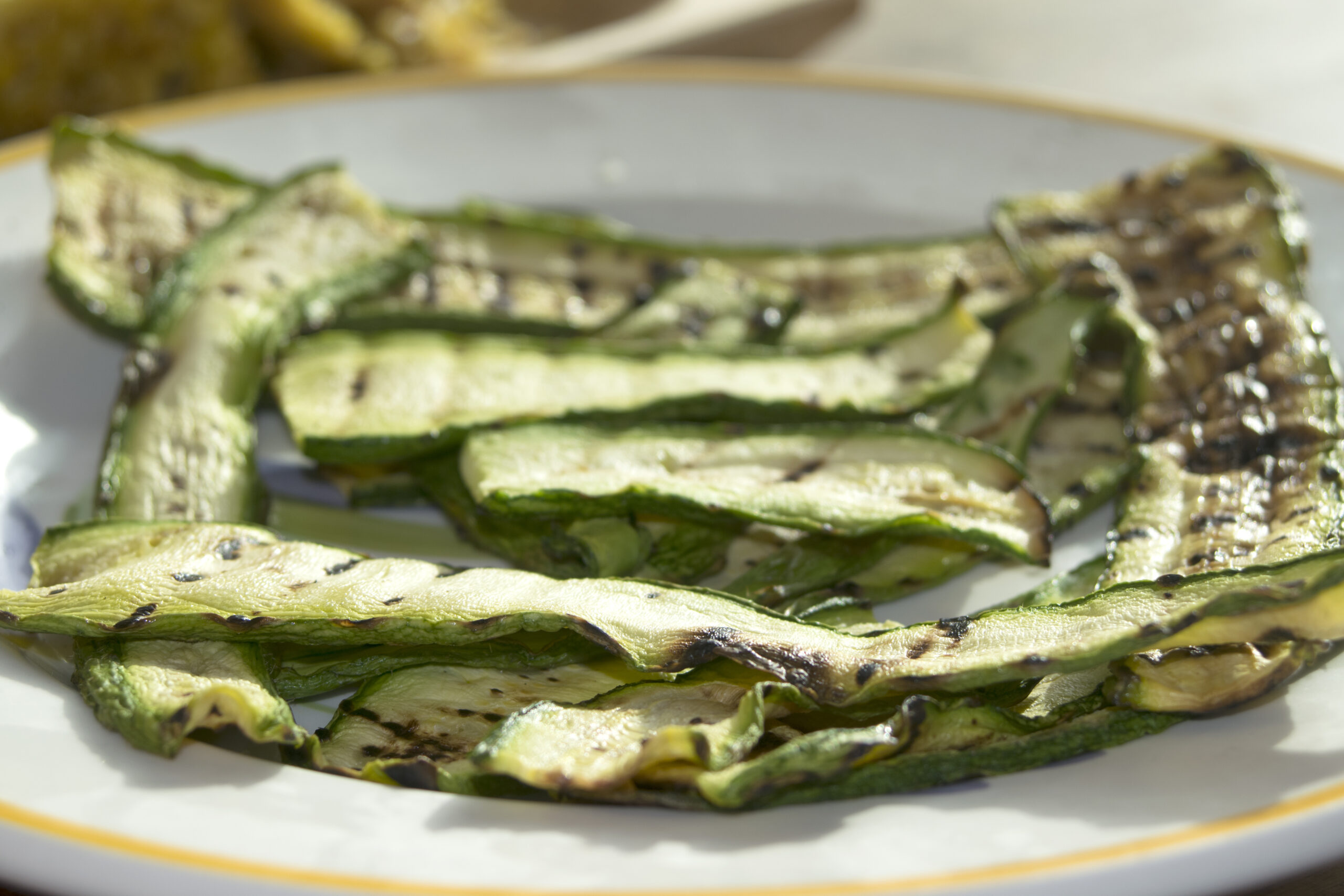 1

lb

locally-grown zucchini, sliced 1/2 inch thick lengthwise

1-2

Tbsp

extra virgin olive oil

1/4

tsp

sea salt

1/4

tsp

freshly ground black pepper

2

Tbsp

locally-grown parsley

1

Tbsp

thinly sliced parsley

1-2

cloves

local garlic, minced

1/2

tsp

fresh thyme

1/2

tsp

fresh rosemary

1/2

tsp

fresh sage

2

Tbsp

parmesan, freshly grated
Heat outdoor or stovetop grill on medium-high.

When grill is hot, swab both sides of zucchini strips lightly with olive oil and place them on grill. They will take about a minute per side to cook.

While one side is cooking, sprinkle the other side lightly with salt and pepper. When both sides of zucchini are cooked and puffed up a bit, remove them to a small platter.

Prepare an herb oil: pour ¼-c. olive oil into a small bowl; add chopped parsley, basil, garlic and herbs, along with salt, pepper and pepper flakes to taste.

Gently and evenly anoint the zucchini with herb oil. Use a Microplane or other grater with a fine rasp to grate fresh Parmesan over zucchini while it's still warm. Serve at room temperature.