Grilled Lemongrass Pork Ribs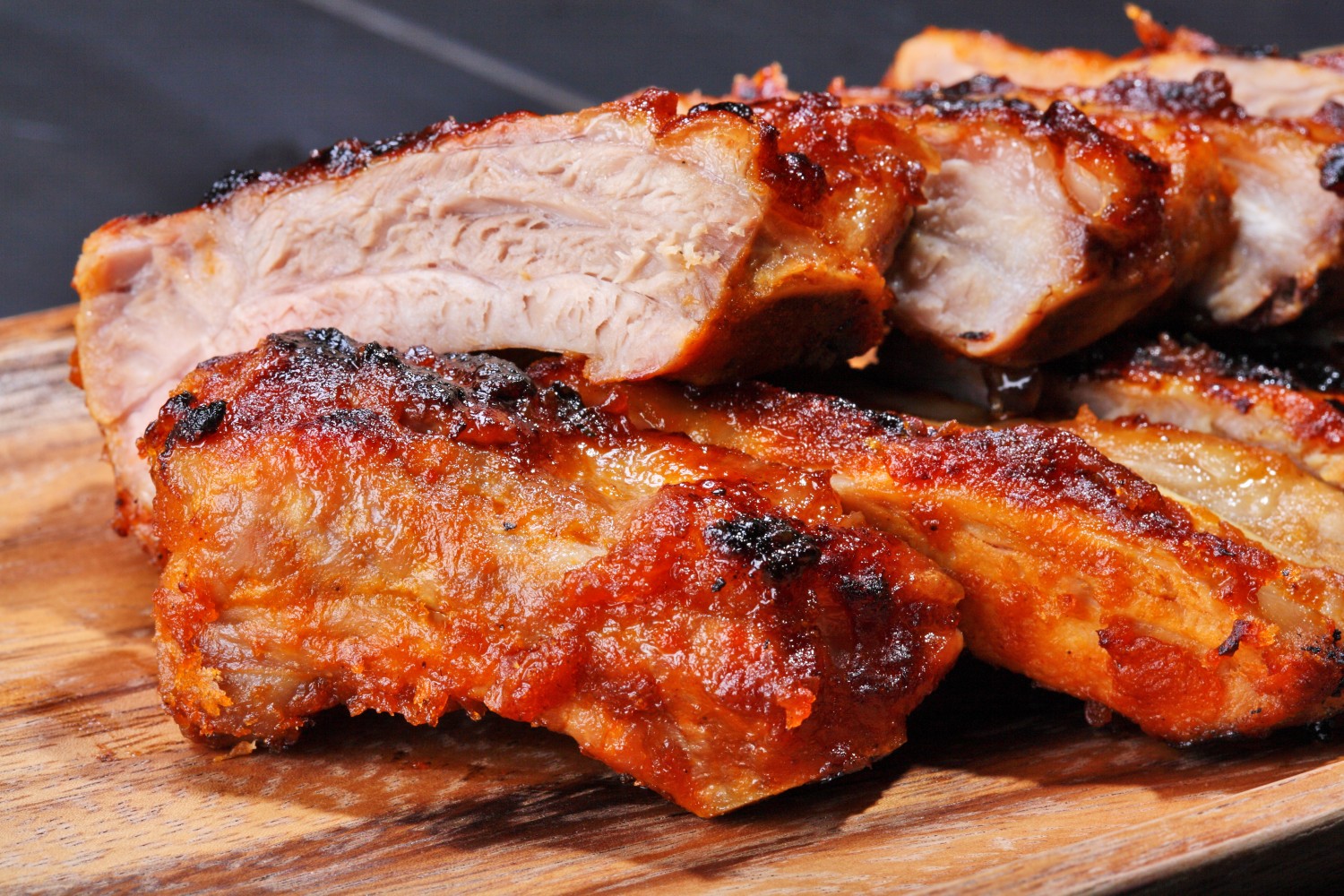 2

cloves

garlic, chopped

1

large

shallot, chopped (about 1/3 cup)

1

Tbsp

light brown sugar

1/2

tsp

black pepper

2

Tbsp

honey

2

Tbsp

regular soy sauce

1

Tbsp

fish sauce

2

Tbsp

canola or other neutral oil

2

medium

stalks lemongrass, trimmed and minced (about 6 Tbsp)

4

lbs

meaty spareribs
Combine garlic, shallot, brown sugar, and pepper in a mortar or food processor and grind to a rough paste. Transfer to large bowl and add honey, soy sauce, fish sauce, oil, and lemongrass. Mix well. Add ribs to marinade and coat their surfaces thoroughly. Cover with wrap and refrigerate for 24 hours.

Prepare medium charcoal fire or preheat gas grill to medium setting.

Thirty minutes before cooking, remove ribs from fridge. When grill is ready, put ribs on rack and cook until browned and a bit charred around the edges (12-15 minutes). Very thick ribs will take longer. Watch ribs closely, turning or moving them to prevent burning.

Serve with potato salad and green beans.
Recipe adapted from Andrew Nguyen's "Into the Vietnamese Kitchen" (2006)