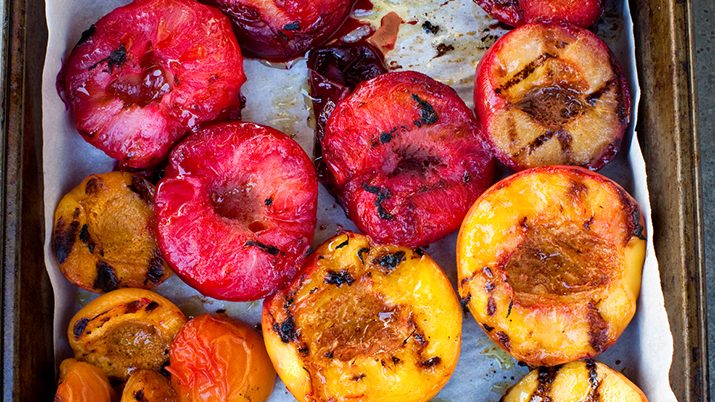 4

pluots

2

tsp.

water

1/8

tsp.

cinnamon

2

Tbsp.

orange marmalade

1

cup

vanilla ice cream

1/4

cup

cinnamon-flavored granola (optional)
Slice the pluots in half, lengthwise, then twist to open and remove the pit. Set pluot halves aside.

In a small bowl, whisk together the water, cinnamon and marmalade until well blended, then brush the mixture onto each pluot half. Place the pluots, flesh side down, on the hot grill and cook for 3 to 4 minutes, brushing occasionally with more marmalade. Turn the pluots skin side down, brush the flesh with marmalade and grill 2 more minutes until tender and caramelized.

Remove from the heat, place the grilled pluots on plates or in bowls, and top with ice cream and a sprinkle of granola. Enjoy!
Recipe by Co+op, welcome to the table.