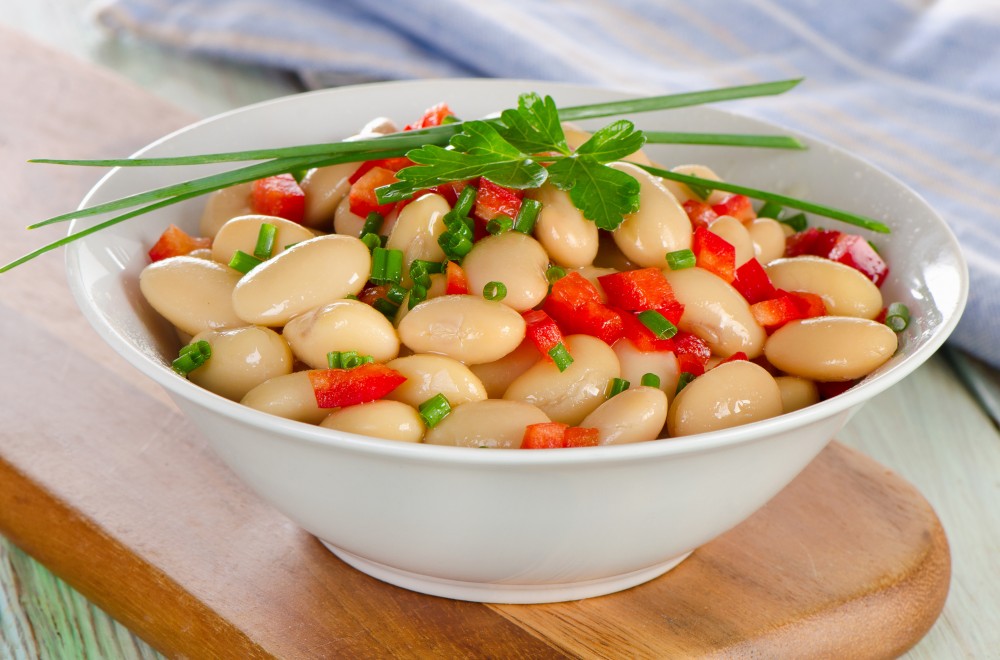 4

cups

navy beans, cooked or canned

1

large

red onion, finely sliced

4

ripe

tomatoes

1-2

cloves

garlic, chopped

1

cup

fresh basil leaves, chopped

1/2

cup

fresh parsley, chopped

1/2

cup

Kalamata olives, seeded

(optional)

1/3

cup

extra virgin olive oil

1

Tbsp

white wine vinegar or lemon juice

1

pinch

salt and pepper, to taste
Put cooled beans into a large bowl. Add onion, tomato, garlic, basil, parsley, and olives.

Make the vinaigrette: put the olive oil into a small bowl, and while whisking it with a fork or whisk, add the wine vinegar or lemon juice, beating until the mixture becomes thickened a bit. Taste for balance; add the vinaigrette to the bean salad.

Add ½ tsp. salt and several grinds of pepper; taste. Beans can take quite a bit of salt, but you want to add it bit by bit so that you don't add too much.

Let salad sit at room temperature for at least a half hour before eating so the flavors can marry.