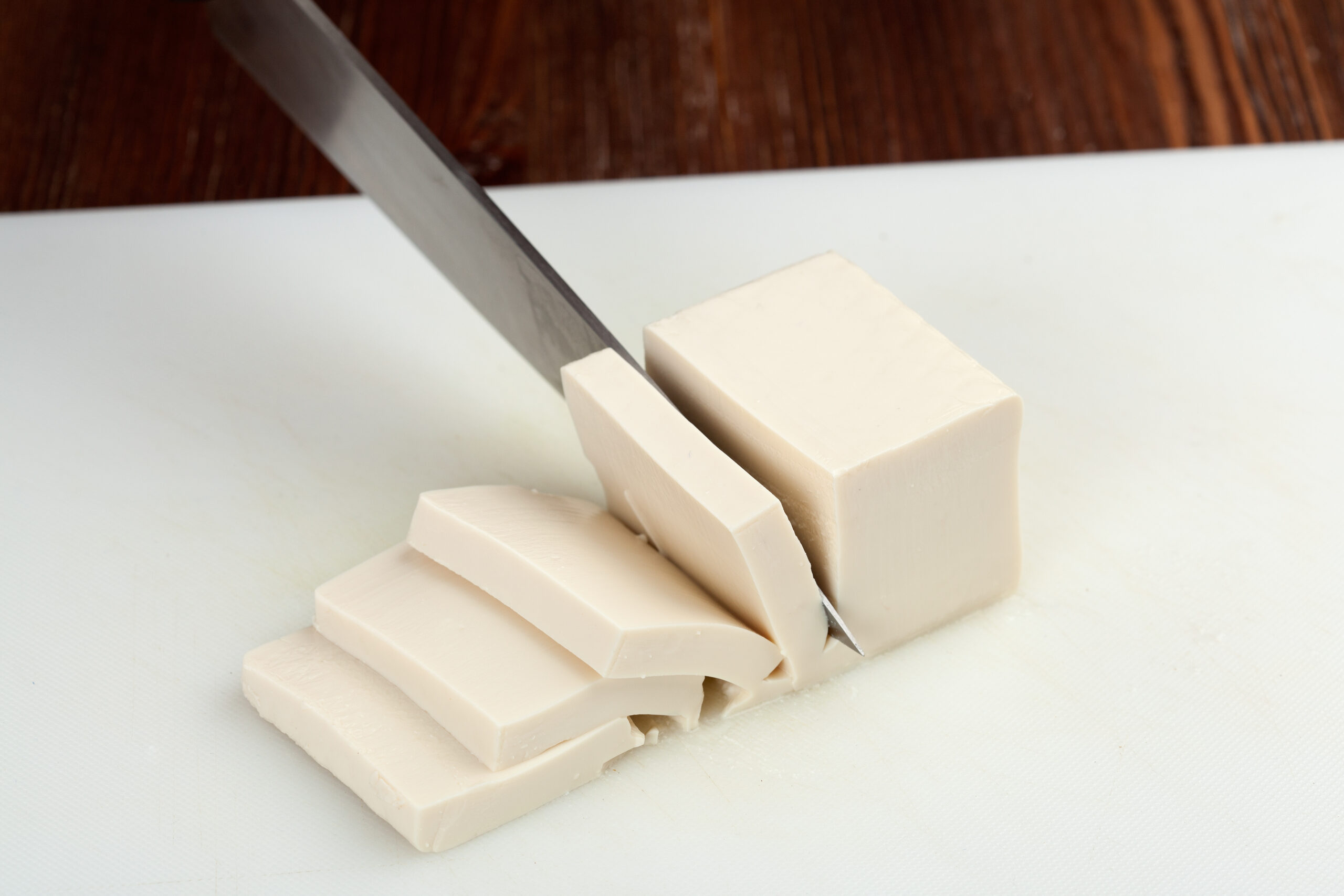 1

lb

extra firm tofu, pressed to remove water and cut into 1 inch cubes

1

lb

fresh pineapple, cut into 1 inch cubes

1/2

cup

red pepper, diced
1/4

cup

fresh lime juice

2

Tbsp

red wine vinegar

2

Tbsp

tamari

1

Tbsp

brown sugar

1

Tbsp

hot sauce

2

Tbsp

fresh chives, minced (reserve 1 Tbsp for garnish)

1

Tbsp

thyme, dried

1

Tbsp

Dijon mustard

1

tsp

group allspice

1

pinch

salt and pepper, to taste
To press tofu: wrap it in a clean, lint-free towel or place it between two plates, then add a 2 to 3 pound weight on top (a cookbook works well) and let it sit for 15 minutes or more to remove excess water.

In medium-sized mixing bowl, combine the jerk sauce ingredients. Reserve 4 tablespoons of the sauce for dressing the tofu when cooked.

Marinate the pressed, cubed tofu in the jerk sauce for 30-60 minutes or overnight. Place the tofu and marinade onto an oiled sheet pan and bake for 20 minutes; then gently stir or flip the tofu and bake for another 15-20 minutes until the tofu is firm and the sauce is absorbed. On a separate oiled sheet pan, bake the pineapple cubes for 20 – 25 minutes until they just start to brown.

Toss the pineapple and tofu together. Drizzle with the remaining 4 tablespoons of jerk sauce and garnish with chives and diced red pepper. Serve over a bed of greens or crisp lettuce.