Moroccan Sweet Potatoes with Quinoa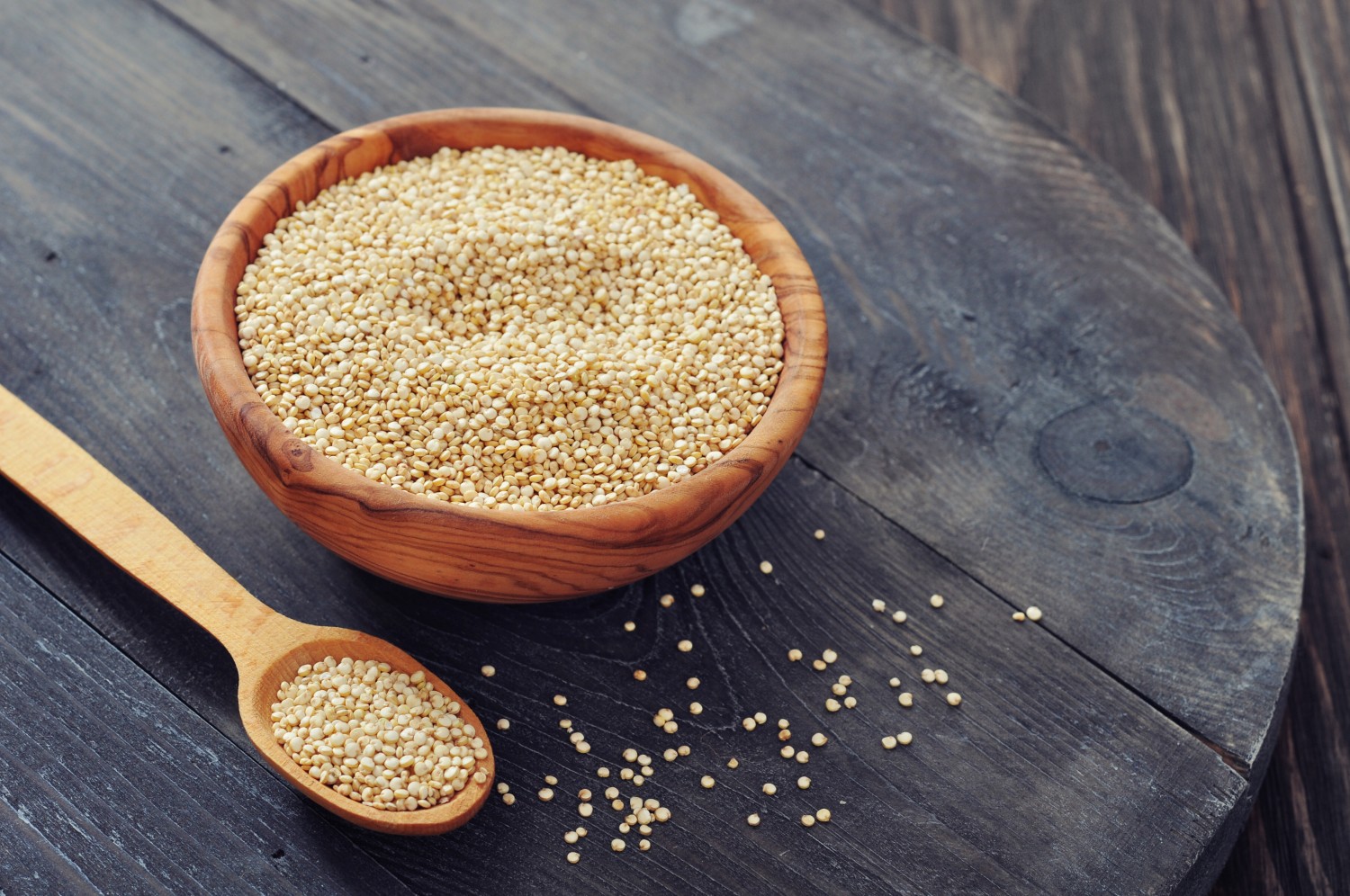 3

cups

cooked quinoa

1/4

cup

extra virgin olive oil

1

inches

of cinnamon stick

1

medium

red onion, thinly sliced

3

medium

sweet potatoes, skinned & cut into 1-1/2 inch rounds

3/4

cup

water

1/2

tsp

salt

1/2

tsp

ground ginger

3

Tbsp

golden raisins

1/4

tsp

ground red pepper

1-2

tsp

brown sugar

1/2

cup

slivered almonds
Rinse quinoa until water runs clear; drain.

Add 4 cups of washed quinoa and 8 cups of cold water to heavy pot; bring to boil.

Turn heat to low; cover pot. Cook for 20 minutes.

Remove pot from burner and set aside for 15 minutes. Do not remove lid during this time.

After 15 minutes, remove lid and fluff quinoa with a fork.

Cooked quinoa can be stored, covered, in refrigerator for up to 5 days.
Heat olive oil in heavy pot; add cinnamon and onion. Stir and cook until onion starts to become a bit sticky.

Add sweet potato slices; stir and cook for about 6 minutes. Watch sweet potatoes carefully: they are very sugary and starchy and burn easily.

Add ¾ c. water, salt, ginger, raisins, cayenne, and sugar; bring to a boil.

Turn heat to very low, cover pot, and cook 7–9 minutes, until yams are tender.

Meanwhile, toast ½ c. slivered almonds in small dry cast-iron pan; set aside to top the dish.

Serve yams over warm quinoa; top with toasted almonds.
Adapted from Maddhur Jaffrey's World Vegetarian.