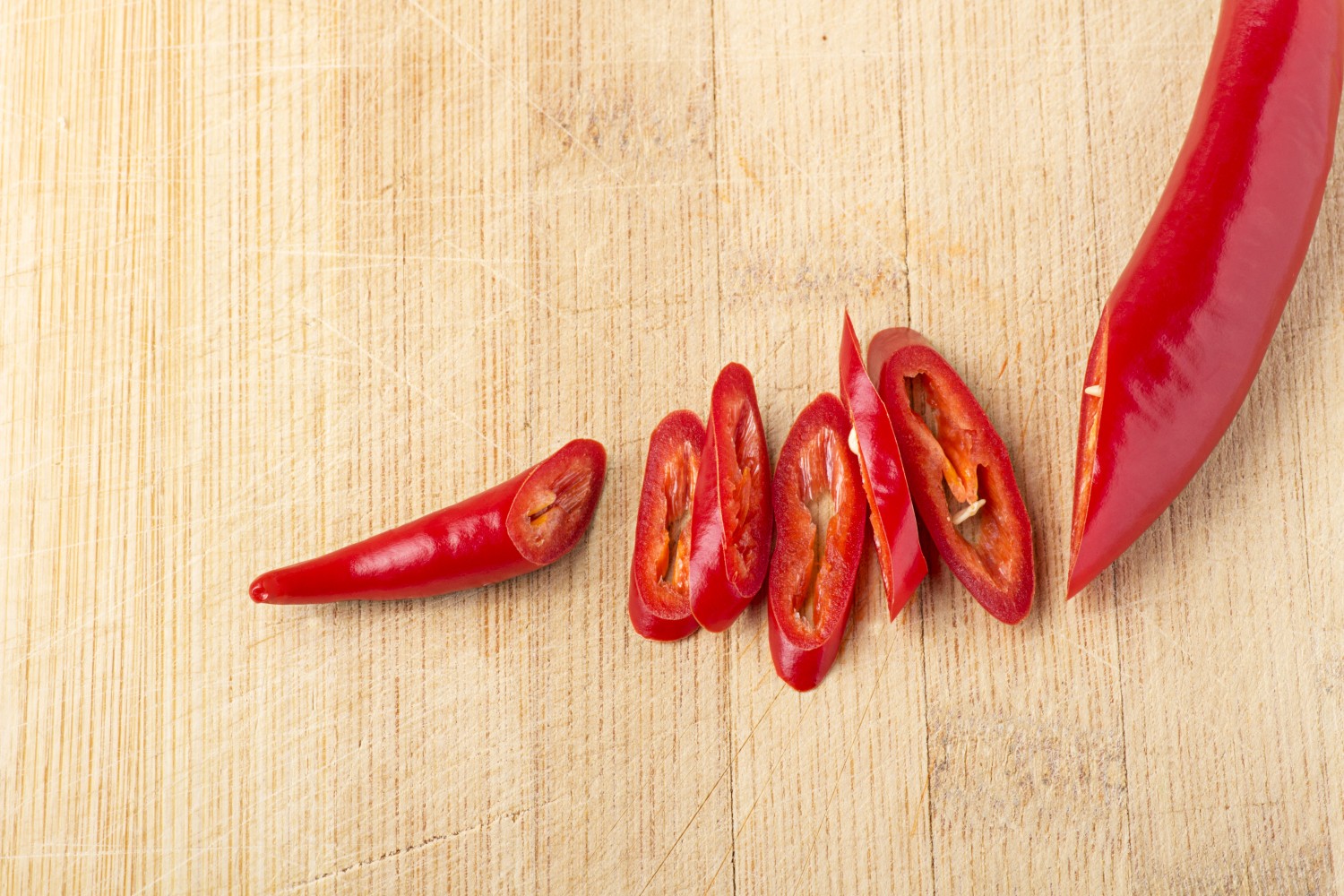 8

oz

rice or distilled white vinegar

1/2

tsp

sea salt

small

handful

of small cayenne, Thai, or habanero chiles

(your choice)
Sterilize a pint jar by boiling it in water for 10 minutes; drain.

Add vinegar and sea salt to jar; stir to dissolve salt.

Add whole peppers (cut a slice down each of them to allow some of the flavor to seep into the vinegar).

Store in fridge for at least a month before using.
This is super easy to make- the only catch is that you want to make it at least a month ahead of tiem, so the chiles can imbue the vinegar with their flavor and fire. Store in the fridge.